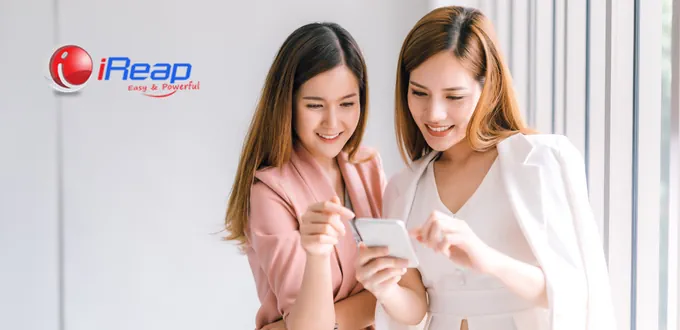 Business success lies in managing, organizing, and keeping detailed financial records. Without financial reports, especially sales transaction reports and documents of incoming and outgoing goods, it will be difficult to know whether your business is making a profit or loss. So, how do you practically manage a business? What is the function of the cashier application for grocery stores and stalls? Find out the full answer in this article.
Practical Ways to Manage a Business
If you are a grocery store or stall owner and want to manage your business more efficiently, it's time for you to use a cashier application.
"I'm clueless, I don't understand technology."
"I don't understand digital yet."
Maybe the two sentences above you often say when you hear about using applications to manage grocery stores or stalls. But that was then, right? Now you can use many cashier applications simply through an Android smartphone. Using it is also easy because you can use the cashier application immediately once you download it.
Function of the Cashier Application for Grocery Stores and Stalls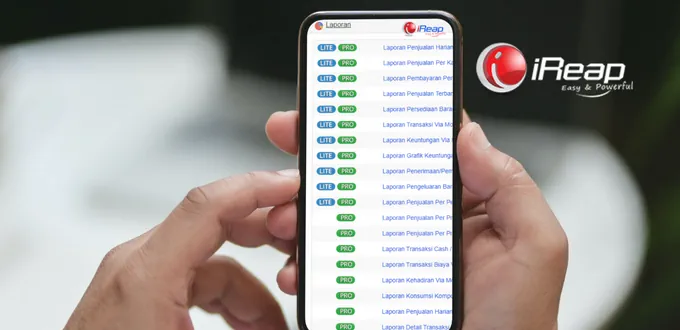 1. Record All Transactions
The cashier application will help you record all transactions, from daily sales purchases of goods from suppliers' inventory (number of stock items), and so on. The detailed recording makes it easier for you to know all transaction reports to see the profits and losses. You can register the capital price per product and the selling price simultaneously...
2. Knowing the Difference in Unit of Goods (UOM) in Sales
The cashier application has a product set designed to calculate automatically and in real-time for goods due to sales. This means that every time a sales transaction occurs, the amount of stock of goods will immediately decrease according to the number of goods that come out.
3. Discount Quantity to Drive More Sales
One of the features in the cashier application that can help you encourage more sales is the discount quantity feature. All you have to do is set a nominal discount for a certain number of items. Later, when a transaction occurs, the cashier application will automatically include the discount amount the customer gets. This method is powerful enough to encourage buyers to make more purchases. So you can increase sales.
4. Faster Transactions with Barcode Scanner Support
It would be inconvenient if every time a customer made a purchase, you had first to find the product price, enter the product name, or even manually calculate the number of items available. To be more efficient and fast. It would be best to scan the barcode; then, the product name, price, and discounts can be listed directly on the transaction note. Then, you print the sales note.
5. Evaluation of Merchandise and Stock of Goods
The cashier app allows business owners to find out what items customers buy most often and which don't. In addition, you can directly know the remaining goods available in the warehouse from the data recorded in the cashier application without you having to come to the warehouse yourself.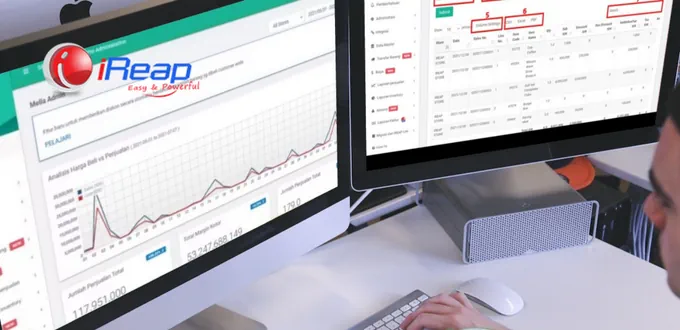 6. Automation for Financial Report Generation
Suppose you are used to doing calculations on daily transactions that occur. In that case, the cashier application can automatically display the number of transactions, the amount of money you get in cash and non-cash, and even significant discounts given to customers. At the end of the month, you can also get all complete financial reports along with profit and loss data from transaction data recorded in the cashier application. This way, you no longer have to make financial reports manually.
7. Recording and Managing Employee Data
Employee data management using the cashier application does not only record self-identity or create a cashier account. The cashier application can also help you supervise store operations, record sales made by employees, and even record employee attendance and attendance.
Are you a grocery store or stall owner often overwhelmed by recording and calculating business transactions? If so, it's time for you to consider using a cashier application. Please find out more about cashier apps for grocery stores, then try it yourself by downloading the free cashier app here.