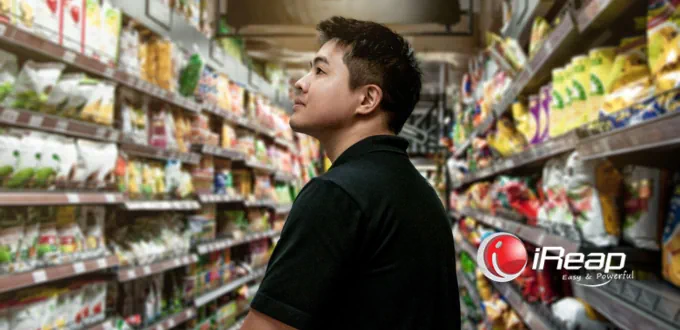 Running a grocery store business has the opportunity to bring in big profits and can grow faster as long as you guarantee quality products and create a pleasant shopping experience.
In addition, you also need to take advantage of technology for efficiency, follow purchasing trends, manage customer databases, implement targeted promotion strategies, monitor finances and perform performance analysis regularly.
To apply the seven keys to success in running a grocery store business so that it proliferates and is profitable, read the full explanation in this article.
7 Keys to Success in Running a Grocery Store Business for Profitability
1. Quality Product Guarantee
Ensuring the quality of the essential food products that you sell are in good condition will make customers feel satisfied and enjoy shopping at your grocery store.
So, to get quality products, you need to work with suppliers who also focus on product quality.
The next method that you need to apply to be able to guarantee quality products to customers includes:..
Works with various product brands known for their quality.
Obtain quality certification, which can add value to your basic food shop.
Perform periodic checks regarding the expiration date of the basic food products being sold.
Dare to compensate damaged products that are accidentally sold to customers (for this point, you need to find special terms and conditions, OK).
2. Creating a Pleasurable Shopping Experience
To create a pleasant shopping experience and make customers more loyal to shopping at your grocery store, start by serving customers personally.
This doesn't mean you have to do it for every customer but try to train all employees in the store to be able to recognize the needs and preferences of each customer, establish good communication, know customers (for example, know their names or shopping habits), even listen to input and complaints. They.
Apart from that, there are several other important points that you also need to pay attention to so that customers are happy, such as:
Train employees in the store to be able to interact and build good relationships with customers.
Provide friendly, courteous, fast, and efficient service.
Make sure that the stock of goods is well maintained, especially the best-selling products that customers usually buy. The goal is that customers feel satisfied because they can't get the product they need.
Respond to customer complaints and provide the best solutions.
Provide a complete variety of products to encourage customers to shop more.
Conduct a price survey applied by competitors and ensure the prices of groceries in your store are competitive.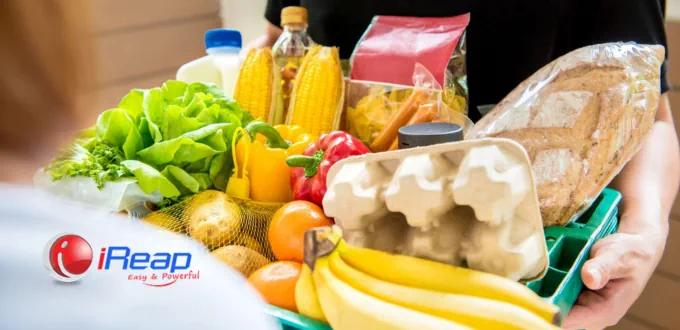 3. Leveraging Technology for Efficiency
Today's technology is increasingly sophisticated and can help you run a grocery store effectively and efficiently. One of the technologies you should use to manage and run a grocery store is a cashier application complete with point of sale (POS) features.
Using the POS cashier application makes it easier to record all transactions in stores, helps manage inventory, tracks sales, and even speeds up service at the cashier's desk.
In addition, the POS cashier application is usually equipped with a payment feature, where you can provide various payment methods for customers—starting from using QRIS, e-money (OVO, Gopay, DANA, ShopeePay, and so on), or payments using a credit card or debit card.
The next important thing is using the right technology; for example, using the iReap POS cashier application can facilitate inventory management, inventory and stock items. You no longer need to do manual stock-taking to determine the current condition of the number of items available.
Just open the iReap POS cashier application, and then you will know the stock of selling items, product purchasing habits per customer, when to restock best-selling products, and so on.
You can minimize the possibility of overstocking, which has the potential to cause losses. You can get all data related to the stock of this item in real time whenever you need it.
4. Following Buying Trends
Apart from paying attention to customers' shopping habits and the products they usually buy, you must also pay attention to the ongoing buying trends in society. For example:
Approaching holidays or certain holidays where customer demand for certain products increases. Example: in the month of Ramadan and approaching Eid, customers will need a lot of canned cakes, syrup, dates, and so on.
Provides hampers or product packages that are usually needed by customers when approaching religious holidays, New Year's, and others.
Serving special requests, from personal and institutional, for quality basic food packages at affordable prices.
Ensure that when specific trends occur or seasonal products increase, the product stock at your grocery store is available and can meet customer needs.
This way, customers will make your store their first choice when they need something. Apart from that, this is also the best way to increase sales figures and get more profits.
5. Managing Customer Database
Make sure you collect and maintain a customer database. Because later, you can use this customer database to implement promotion strategies that are right on target.
Some customer data that you need to have, such as customer contact information, purchase preferences, transaction history, most frequently purchased products, and so on.
The easiest way to collect and manage a customer database is by using a cashier application with a customer database feature.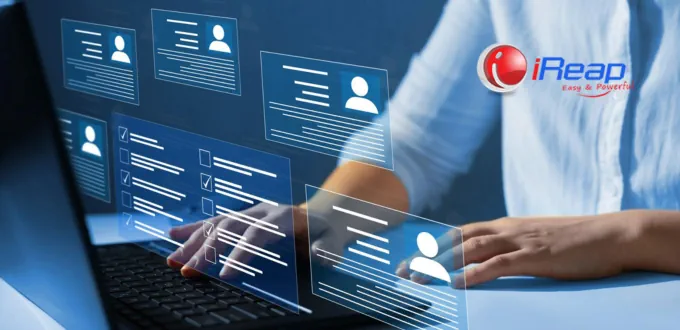 6. Implement Targeted Promotional Strategies
Because you already have a well-managed customer database, you can use this database to implement targeted promotional strategies.
For example, you can send information on essential food products currently being promoted at your grocery store via the Whatsapp chat feature to the customer's contact number. You can also email marketing regarding promotions, discounts or events that are taking place this month to email customers.
In this way, you can retain existing customers (who regularly shop at your store) and invite customers who have yet to shop at your store to shop again.
Also, try using social media, flyers, banners or customer loyalty programs to increase brand awareness and attract new customers.
7. Monitor Finance and Perform Performance Analysis Routinely
The last way to help increase the profit of the grocery store you run is to monitor finances and regularly carry out work analysis.
So because you already use the iReap cashier application, you must diligently monitor daily, weekly, and a specific income periods in real-time.
Remember, also monitor operational costs. Do not let operational costs reduce profits or even make a loss. Then, also do performance analysis, starting with employee absences, the productivity of each employee, sales targets achieved by sales, and so on.
Monitoring and evaluating based on sales figures, purchases, profit/loss, overall store performance, and costs will help you identify growth opportunities and set a better strategy for business development.
Want your grocery store to experience faster development and generate profits? If so, apply the seven keys to success in managing and running the grocery store business above. Remember, also use the iReap POS cashier application. Click the banner below to try the iReap POS cashier application for free immediately.