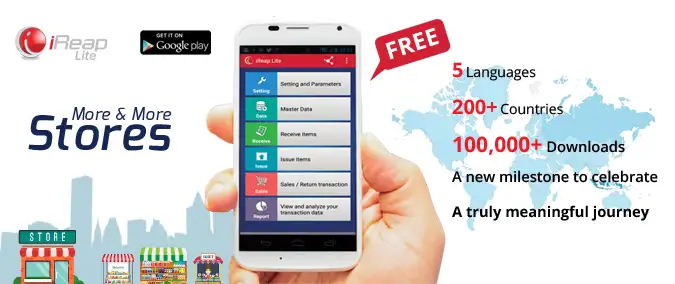 STEM Celebrates iREAP POS Lite's 100,000 Downloads and Launches iREAP POS Pro.
iREAP POS is a POS (Point of Sale) apps for Android mobile phones. The apps gives you freedom and flexibility in managing your retail data: from managing your articles/items and pricing to controlling stocks and sales cashier. Ideal for mobile or semi permanent retail establishment with minimal facilities.
Developed by a local app developer as part of its contribution and concerns to actively empower and improve the retail industry in Indonesia, from micro, small, medium and big scale.
Not only in Indonesia, iREAP POS Lite receives enthusiastic welcome and support from retailer from more than 200 countries which have downloaded and used the application.
Through their smartphones, now retailers can manage their shops administration through an integrated and realtime application with an easy and convenient user interface.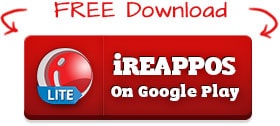 iREAP POS PRO support multi store and multi user environment with centralized web and mobile management. Work both Online and Offline while your internet connection is not available. Comprehensive report and data analytic available anytime and anywhere.
Download Now and get 14 days of FREE FULL VERSION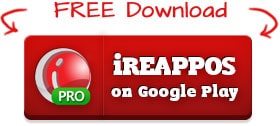 No Contract, No Credit Card Required.without any data limitation and user limitation.
iREAP POS Pro, is a monthly Subscription application of IDR 41,666 / device / month paid annually (IDR 99,000 paid monthly) for Indonesia, and USD 4.16 / device / month paid annually (USD 9.9 paid monthly) for outside Indonesia.