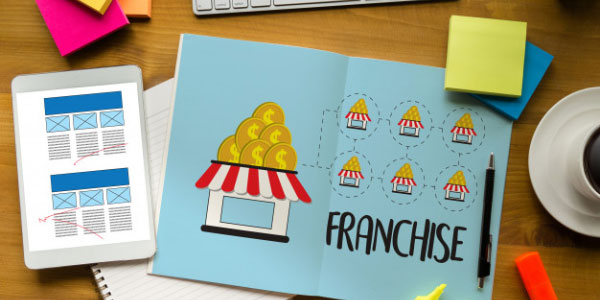 Owning a personal business or becoming an entrepreneur is the dream of today's generation. But unfortunately, not a few business people fail in the middle of the road.
In addition to being impatient to build a business from scratch, generally, novice business people also lack experience and do not have sufficient knowledge to manage a business.
As if providing a bypass path, various franchise offers appear to lure the public to make their dreams come true quickly. However, again, instead of reaping profits, not a few newbie businessmen even stumbled.
To reduce the risk of failure in the franchise business, Franchise Consultant Djoko Kurniawan shares strategies for choosing and managing a business through franchising to bring in cash.
Come on, let's see together.
Tips for a Businessman in Choosing a Franchise Business
Choose your desired business field
Choosing the type of franchise that matches this passion is essential for a successful business. That said, running a company you like will reduce the chances of failure.
Head of the Indonesian Franchising and Licensing Association, Levita Supit, said that when they like their business, franchise partners will be happy to step in to run it rather than entrusting it entirely to employees or franchise owners.
Likewise, Djoko Kurniawan, Business Consultant from DK Konsulting, partners will be more diligent in coming to outlets if they have a passion for their business.
Choose a franchise that has a break-even center
Don't be easily swayed by the sweet lure of marketing or franchise owners. Check back and make sure the central outlet owned by the franchisor himself has returned his investment and is still selling well.
"Please choose a franchise that has been running for at least five years because that time is enough to describe whether they are profitable and accepted by the market," said Levita.
Choose a franchise that offers more value
Quite a several franchisors offer the same type of business. The reason is simple, this type of business is booming, and the wider community loves its products.
It's good to choose the type of business that is on the rise but still choose a company that offers uniqueness compared to others. While the chicken geprek menu is currently on the go, for example, if there is a chicken geprek franchise that serves a choice of chili sauce from Sabang to Marauke, it's worth considering.
It's just an illustration, not a promotion.
However, uniqueness will be a plus point in the eyes of the market, which in time will make businesses survive amid intense competition even when the boom period is over.
Go to the store and head office
Don't just rely on media reviews, financial analysis, or explanations from franchise marketers at franchise exhibitions.
Take the time to visit the central outlet to see firsthand the atmosphere of the outlet. "Sit there for five to six hours watching the customers come in and out. Is the amount in accordance with the sales target in the financial analysis provided by marketing, "said Djoko?
Afterward, go to the head office to ask about the franchise business. Djoko reminded me that if the staff there couldn't wait to answer all questions and kept pushing to take the offer, you must be careful and think twice before joining.
Avoid royalty-free or management facilities
Don't be happy to hear about the royalty-free facilities and management fees offered by the franchisor. Instead of profit, it could be that the sweet offer ended.
Djoko assessed that there was no royalty fee, indicating that the franchise owner is unlikely to conduct regular audits at each partner outlet. This means that it is difficult for us to expect to get good business development from the franchise owner.
"The owner will not be able to strengthen the brand's position if there are no regular fees paid by partners," he said.
Written by,



Djoko Kurniawan
Senior Business Consultant | UMKM Expert
DK Consulting Group Jakarta
IG: djoko.kurniawan |www.djokokurniawan.com