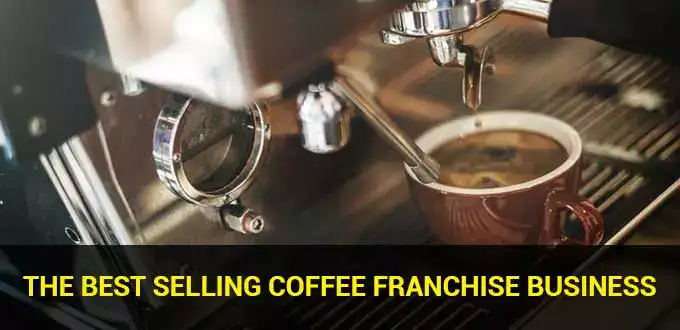 There are more and more coffee fans today. This is because the current coffee franchise business trend is also increasingly widespread. If coffee was synonymous with the old warm drink in the past, now coffee is enjoyed with a touch of the present, and the audience is also of all ages.
The activity of drinking coffee has now become a routine, even a place to hang out beautifully. Moreover, the presence of contemporary coffee with various brands adds to the popularity of coffee. The coffee business is also growing.
Seeing Current Coffee Business Opportunities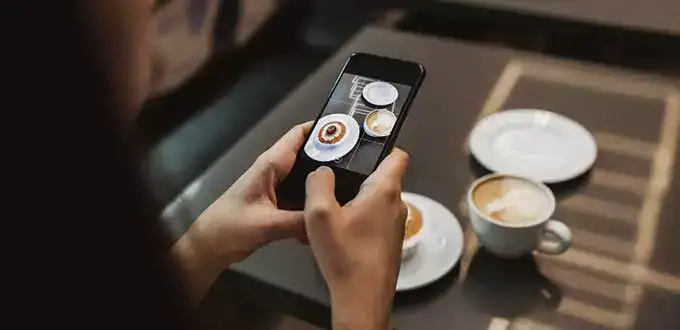 Predictions for the current coffee business are expected to continue to rise. Choosing a contemporary coffee business by choosing the right coffee franchise is one of today's best business ideas.
Just take a look around you, of course, there will be many new brands, and they are all selling! This shows that this business opportunity is promising...
The reason behind the best-selling of today's coffee brands is, of course, because the concepts and ideas offered by each brand are pretty attractive to the public. The flavor variants of contemporary coffee are also increasingly diverse so that the audience is even more comprehensive.
When you look at the contemporary coffee business, of course, you have chosen the right step. Especially if you choose a coffee franchise system, it will undoubtedly be easier to run it. Branding that has been formed will undoubtedly benefit you.
Also read: Most wanted beverage franchise
Best Selling Coffee Franchise Business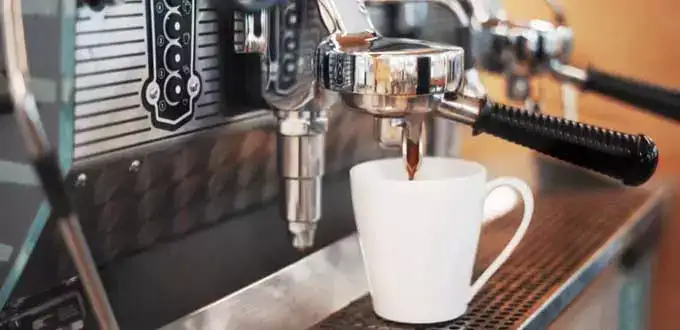 When you decide to use a franchise in the modern coffee business, of course, you will look for the
best-selling coffee franchise
. The goal is not only to make business more accessible, and there is no need for branding redevelopment.
However, you still have to choose a coffee franchise wisely. You also have to adjust to the target market and the budget you have. Today's coffee business requires quite a variety of capital. You can choose a cheap coffee franchise if your budget is not so much.
The following is a list of contemporary coffee franchises that you can choose from.
Cetroo Coffee
If you have a target market of young people aged 30 and under, this franchise is quite promising. Cetroo Coffee has spread in several parts of Indonesia. Jakarta, Bekasi, Balikpapan to Denpasar are available.
The coffee variants offered are also varied, such as milk coffee, boba coffee, and brown sugar. The packaging used is also beautiful and modern. The presentation of this coffee is also beautiful, so it is very suitable for young people.
The capital required to cooperate with this franchise is also relatively cheap. The money you need is around 60 million rupiahs to start a Cetroo Coffee franchise business.
Janji Jiwa Coffee
If you may not be familiar with the Cetroo Coffee brand or brand, then Janji Jiwa must have heard it often, right? Yes, the Janji Jiwa coffee franchise is top-rated even among children. This is because the variants offered are also very diverse.
Starting from classic coffee to chocolate, you can find it at Janji Jiwa Coffee. Like the contemporary coffee concept, the packaging is relatively modern with unique and diverse coffee variants. Janji Jiwa itself is the fastest-growing contemporary coffee brand in Indonesia.
Choosing a Janji Jiwa coffee franchise, of course, there is no doubt about it. Huge profits are already in sight. Kopi Janji Jiwa even now provides a toast menu which is no less in demand than its coffee.
It's just that, to be able to buy Janji Jiwa coffee franchise, a lot of capital is needed. The price range of Janji Jiwa coffee franchise is at 150 to 200 million rupiah. The more popular a brand, of course, the franchise price will also increase. That's why branding is so important.
Kulo Franchise Coffee
If you are looking for a more affordable coffee franchise but also has a strong brand, you can choose Kopi Kulo. Kulo coffee is also quite popular with various concepts. Kopi Kulo provides the idea of kiosks, cafes, to restaurants.
The cost of a Kulo coffee franchise varies depending on the concept chosen. Of course, the kiosk is the cheapest option. To purchase the Kopi Kulo franchise, you must have at least 140 million rupiah in cash on hand.
Co.Choc Franchise Coffee
Had invited a snaking queue when introduced, this brand prefers the chocolate menu as the main menu. This franchise also provides boba and other contemporary drinks. The market for this one brand also varies from children to adults.
To be able to buy the Co.Choc franchise, you have to prepare funds of around 95 million. The price for this drink is also affordable, starting from only 8 thousand to 20 thousand, which is not surprising if it is selling well.
Segede Gaban Coffee
If you are looking for a contemporary drink brand or brand with a super unique concept, you can choose Segede Gaban. The name of the Segede Gaban brand is adapted to the concept it carries, which is selling drinks with a considerable size.
There are various contemporary drink variants, even providing brown sugar coffee with a size of 2.2 liters. The phenomenon of drinking jumbo-sized coffee has become viral and is a current trend.
Haus Franchise Coffee
This brand offers a variety of contemporary coffee menus. In addition, other types of drinks are also available besides coffee. There is Cheese tea, Thai tea, and Yakult. So that connoisseurs of this one brand are also quite diverse in age. Starting from children, teenagers to adults can enjoy various variants of contemporary drinks here.
What makes Haus attractive to many people is none other than the low price, starting from only 5 thousand to 15 thousand rupiahs. The price for this Haus franchise package is around 120 million rupiahs. Although not reasonably cheap, the cost of this franchise is also not entirely expensive, still in the middle class.
Bhumi Coffee
Bhumi Coffee provides two different concepts for its franchise. Bhumi Coffee and Bumi Express are available. For Bhumi Coffee, it carries the concept of a cafe where visitors can eat on the spot, while Bhumi Express, as the name implies, is an exceptional takeaway coffee shop concept. The capital you need to start this business is 85 million rupiahs.
Kenangan Coffee
Kenangan coffee has a pretty unique concept, namely the romance of young people. The names of the menus served are also interesting, starting from Forget Him Coffee, Memories of Former Coffee, and many more. Of course, this coffee targets young people.
This franchise is also spread in almost all parts of Indonesia. Known as the motto "A Day One Shop" of course choosing a Kenangan coffee franchise is unmistakable. Unfortunately, this Kenangan coffee does not look at the franchise business.
Thus, the price of the Kenangan coffee franchise is also not available. Some famous people actually invest in this business from a few USD to 20 million USD. The reason behind their reluctance to look at the franchise business is nothing more to maintain quality so that this coffee business is 100% fully owned.
Lain Hati Coffee
If you are pretty disappointed that Kopi Memories did not open a franchise, now is the time to move to the Lain Hati. Yes, according to its unique name, this coffee is certainly targeting the youth class. The concept given is also amazing.
To be able to purchase the Lain Hati coffee franchise, you must have a capital of approximately 75 million rupiah. This franchise is priced in the medium range and guarantees high returns.
Tuku Coffee
For contemporary coffee fans, you may have heard of this coffee. Yes, the Tuku Coffee franchise is also quite popular today because of the rapid development of the Tuku Coffee franchise. Considering Tuku Coffee for your contemporary coffee business, there's nothing wrong with that either.
Nyopee Milk Coffee
For those looking for a coffee franchise under 10 million, you can try Nyopee Milk Coffee. This contemporary coffee business carries a unique concept. Currently, Nyopee Milk Coffee is also starting to develop so you can try it as your next business idea.
Whatever franchise you choose later, you should do it well. Prepare the business well and also run it professionally.
Tips for Managing a Coffee Franchise Business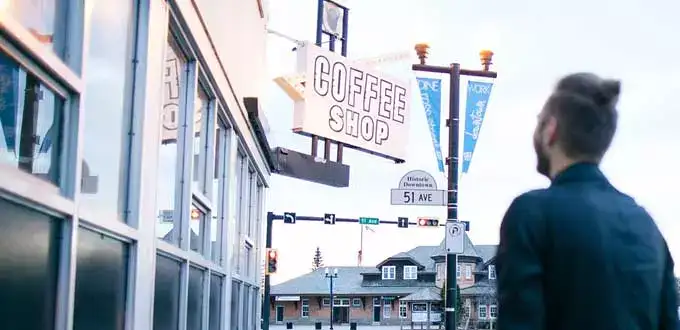 There are some tips for you to be able to develop your current coffee business well.
1. Build Business Concepts Right
When you are going to start buying a coffee franchise, first build a good business concept. A good business concept will invite investors to come. That way, an expensive coffee franchise with the best branding is guaranteed to be in your hands.
Prepare a unique and fresh concept so that investors can be interested. Avoid imitating ideas that others have commonly created.
2. Business Studies
Managing finances in business are the key to success. You must be able to do a good study of your business. Calculate how much capital is needed and the profit earned.
You also have to calculate how much profit you get in a certain period. The sooner the initial capital returns, of course, investors will be more interested in investing in your business concept.
3. Running SOPs Correctly
When choosing a business by buying a coffee franchise, you must be committed to running the company according to the specified SOP. This SOP aims to maintain the quality of the products sold to be the same in each franchise.
SOPs for modern coffee businesses using franchises are usually found in service, processing, storage, and presentation. All SOPs must be adhered to maintain the quality of the product appropriately.
4. Build Professional Management
Not only coffee franchise businesses, in general, but all companies also require good professional management. Good management is also related to sound financial management. One way to achieve this is by utilizing a financial management application.
Also read: Free Cashier Android Applications
There are also many types of financial management applications. One that you can choose and is suitable for a coffee franchise business is iReap POS. This application is designed to help you in your financial management system.
Everything will be well integrated, making it easier for you to supervise or review your business. When you can read reports well and have an excellent financial system, you can determine the next business step.
This application is not only suitable for coffee franchises but other retail businesses.