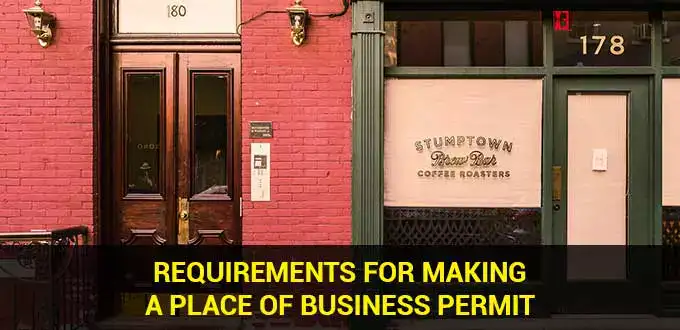 In addition to the Trading Business Permit or SIUP, the Business Place Permit or SITU is abbreviated as another document that business owners must own. Without the ownership of both forms of the letter, the company can be called illegal and can be evicted or even forcibly dissolved.
Definition and Functions of Business Place Permit
In short, a Business Place Permit is a letter made for business owners who want to open a place of business. This letter shows that the company has run its business by the rules of spatial and regional governance at the place of business.
Not only that but the license can also be used to invest in the company. The SITU manufacturing process takes about 5 (five) working days after all the requirements are completed. The Business Place Permit is valid for 3 (three) years and can be extended as long as there are no changes to the subject or object.
Ownership of SITU serves as the company's legal umbrella. So, the company will get a guarantee of security in carrying out its activities. Also, all matters related to business will be more straightforward with this letter not to cause problems that can harm various parties. 
Read: How to Create a Free Online NIB For Small Micro Business
Requirements for Making a Business Place Permit (SITU)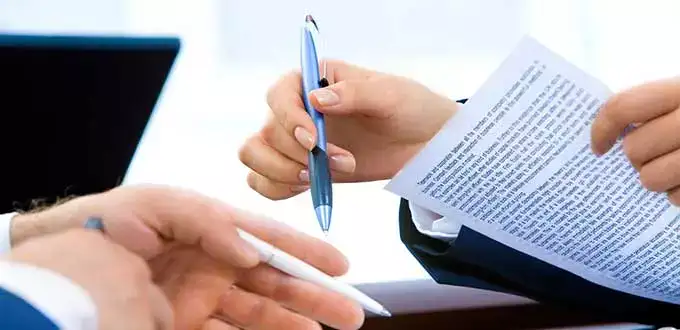 In general, the requirements needed to make a Business Place Permit are as follows:
Application letter.
A certificate or recommendation from the Village Head or Sub-District and Subdistrict.
Distraction Permit.
Conditions plan or location description.
Minutes containing location checks.
A copy of the nuisance permit fee.
A copy of the billboard tax.
Copy of proof of payment of PBB payment.
Regional fiscal certificate from Dispenda.
Land certificate for business.
Lease or building contract.
Deed of establishment of the company.
A letter of recommendation from a technical company related to the business field.
Copy of Building Permit (IMB).
A copy of the identity card that has been legalized by the District.
4 pieces of 2×3 color photos.
In addition, the company must also comply with various other requirements, namely:
Security Requirements
Provide safety equipment in the form of fire extinguishers.
Company buildings must be made of non-combustible materials.
Following work safety laws and regulations.
Requirements for Order
Companies must be able to maintain politeness.
It is not allowed to prepare various kinds of goods on the side of the road.
Must obtain special permission if operational activities exceed working hours.
Health Requirements
Keeping clean.
Has facilities to dispose of garbage.
Ensure operational activities do not pollute the environment.
Provide various needs for first aid in case of work accident.
Other Requirements
Companies are required to employ local people according to their education and have an identity card.
It is mandatory to protect the environment and reforestation.
Meanwhile, for SITU extension, the required documents include:
Application letter to extend the SITU signed by the applicant on a stamp duty.
Old copy of SITU.
Copy of Business Establishment Permit (IMB).
Copies of the latest UN STTS and SPPT.
Copy of Business Establishment Deed. Especially for companies in the form of PT or Limited Liability Companies, it may be possible to attach a letter of approval to establish a company from the Minister of Law and Human Rights.
Certificate of business domicile originating from the sub-district.
Sample Business Place Permit
The following is an example of making a Business Place Permit that you can use as a reference:
Semarang, July 1, 2019
Number :
Attachment: One clip
Subject: Application for a Business Place Permit (SITU)
Dear,
Mayor of Semarang
Cq. Head of Semarang City Licensing Service Office
in place.
With respect,
I, the undersigned below:
Name: Adrian Pramanda
Address : Jl. Tirto Mukti V No.15 RT.02/RW.24, Tlogosari Village, Pedurungan District, Semarang.
Occupation: Entrepreneur
With this letter, I would like to apply for a Business Place Permit (SITU) with business information as follows:
Business Type: Bakery
Company Name: Arsen Bakery
Address of place of business: Tirto Mukti V No.16
Village : Tlogosari Kulon
District: Pedurungan
In order to complete the required documents, I include the following:
Application letter for making SITU.
Two pieces of 2×3 color photos.
Copy of ID card.
Letters of recommendation from the village and sub-district.
A copy of the latest proof of payment of the United Nations.
Other required files.
Thus the application letter I made with the correct information. I thank you for the permission granted.
Applicant,
Adrian Pramanda
After submitting the application and the officer has validated all the required files, you must pay a fee of IDR 5,000 for each meter. However, the fees charged are usually different in each region. Both the initial application and the extension of the Business Place Permit require a processing time of approximately five working days from the time the required documents are complete.
How to Make a Business Place Permit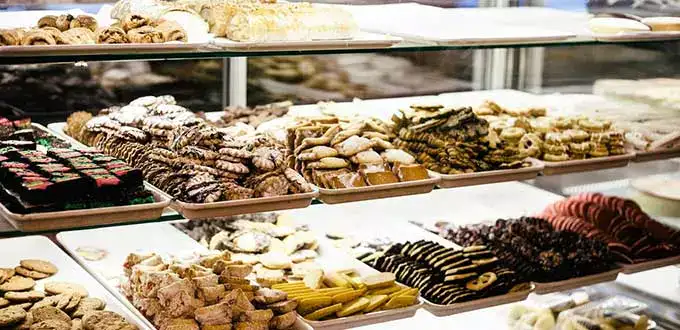 Here are the steps in making SITU that you need to know:
First, make an application for SITU submission with a stamp duty of Rp. 6,000 complete with the company stamp.
Please include a copy of the identity card of the applicant (usually the business owner, director, or another responsible party. If the applicant is a foreigner, you can use a Temporary Permit).
If the application is authorized, do not forget to include a power of attorney and a copy of the identity card of the beneficiary.
A copy of the valid IMB.
Copies of Proof of Land Rights Control, including rental agreements, certificates, or other forms of agreements for buildings.
A copy of the deed of establishment and ratification.
Copies of the last year's UN STTS and SPPT.
Proof of approval from the local community, which is also known by the RT, RW, and Kelurahan.
Certificate of Business Domicile or SKDU. The manufacture is carried out at the Licensing Office according to the location of the business. After officers and all files have been carried out, a survey is declared complete; a Business Place Permit will be issued.
Running a business does take time, energy, and of course, the capital. However, to monitor all your interactions comfortably, use the IREAP POS PRO application. This cashier application is free and can be used immediately without having to use a data limit.
This application is the best choice for managing various businesses, including small businesses such as food stalls, coffee shops, meatball stalls, to grocery stores. Immediately visit the ireappos.com page to get complete information.