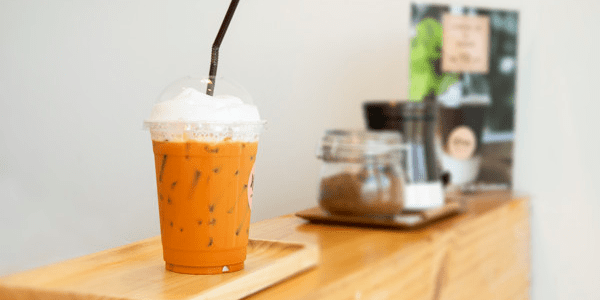 Recently, there have been many variations of drinks made from tea on the market. One of them is Thai tea. As evidence, in almost every corner of the big city stands a variety of franchises that offer typical drinks from this White Elephant Country.
Unfortunately, not a few of these beverage businesses have difficulty competing. In the end, they had to go out of business. Actually, what is the prospect of Thai tea drinks in Indonesia?
According to Djoko Kurniawan, Business Consultant, Franchise Expert, and Consumer Service from DK Consulting Group, the prospect of the beverage business in the country are still quite promising.
However, said Djoko, the Thai tea beverage business is a new trend in Indonesia. That'sThat's why this beverage business continues to mushroom. The Thai tea drink is a trending fashion drink. "So not all can live. In each targeted market segment, some of these beverage businesses are surviving; some are not," he said.
Djoko said that the beverage business, which only follows trends, usually fades quickly. He gave an example of a beverage business made from mangoes labeled mango from Thailand, which has recently become difficult to find in the market. "Those who can survive are only those who have a business concept. If you don'tdon't have a concept, it will be difficult to compete," he added.
If the initial concept of business people is only to take a moment'smoment's profit, continued Djoko, the Thai tea business is worth pursuing. However, if the idea is for a long-term business, this business is challenging to survive.
Tips for Culinary Business to Keep Existing
Well, to be able to exist in this business, several things must be done by business actors.
1. The Right Market Segment
According to Djoko, Thai tea drinks are the leading market share among young people. Therefore, business actors must be able to follow market tastes.
For example, it was creatively innovating products by creating new flavor variants and, for example, adding fruit toppings that match the taste of tea.
2. Strong Capital
Business development must also be supported by solid capital. This capital will later be used to strengthen the brand by expanding the marketing network.
Djoko suggested that small investors don't go to malls. It's good targeting the market in other crowded centers by applying prices below the market.
That way, the market will still respond well, even though the brand it carries is not too famous in the market.
"If the business brand is not well known, then the selling price must be lower than the brand that is already known in the market. In this way, the market can see the difference, especially in terms of price," added Djoko.
In short, according to Djoko, if you want to pursue a beverage business, don't just follow the developing trends. Moreover, players who enter the Thai tea business buy a franchise license or franchise. Before buying a franchise license, Djoko suggested considering several things.
One of them is buying a well-known franchise brand. In addition, look for a franchisee who has good management.
How test it is easy. "Just go to his office, see if he has an office or not. The office phone number is traditional or just a cell phone, and visit the outlet to check how many consumers buy the product," said Djoko.
Written by,



Djoko Kurniawan
Senior Business Consultant | UMKM Expert
DK Consulting Group Jakarta
Email: info@djokokurniawan.com | IG: djoko.kurniawan
www.djokokurniawan.com | www.konsultan-franchise.com | www.indonesia-franchise.com