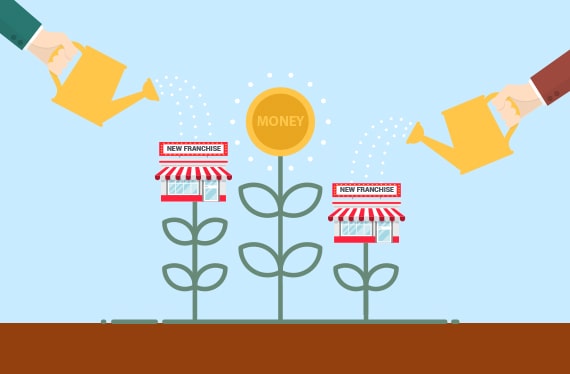 Lately, a lot of new products have appeared and become a scene. Products are born quickly and suddenly become popular. Several products were offered with a franchise or business opportunity (BO) system, and the market response was also positive. Is this a 'modern' franchise/BO trend?
You know the Thai mango-flavored drink products that are on the rise. Currently, quite a lot of brands appear. Almost in all shopping centers, you can find this drink, and customers are still enthusiastic about buying it. Once again, in no time – mango drink is an interesting new conversation.
In addition to mango drinks, meatball products have also attracted the attention of the market.
Seeing the phenomenon of the birth of interesting new products, I will provide an analysis from a consultant's perspective.
The products that appear are mostly 'not new products' but only modify existing products with a different touch. The materials used are also 'not new' but managed to be displayed in an attractive 'new way.'
Then why can new products be a trend and popular? The answer is because the new product has made customers look around. After all, it looks attractive'.
What does this mean?
Today's customers like something exciting and always want something new. 'New' can be in terms of appearance, using raw materials that are not common in its category, and many other things that can be done to make it look attractive. The point is creativity.
It turns out that producing a new product that can make a scene is not too difficult.
Let's look again at the mango-flavored drink, which has mango juice, cream, and chunks on it; even though mangoes are usually only used as a juice, additional ingredients for pudding, and ordinary sliced ​​fruit.
So the Thai mango-flavored drink, which became a trend, turned out to only make a few changes to make it an innovative product.
We can also see the same thing with the 'bakso' brand, which is currently popular because of its exciting taste modification and branding. The addition of mozzarella, cheese, and cayenne pepper, as well as the appearance of outlets with a specific theme, turned out to be very well responded to by the market. The meatball business is ordinary, but if you think about it more deeply, it can become a very significant business.
Dear readers, it turns out that business people who see the 'target market' and who are 'liked' by the target market will, of course, be more successful in creating successful new products. The product doesn't have to be unique but must look brand new.
At the end of this article, I want to say that whatever the product and whoever the target market is, the important thing is that business people understand how to attract customers.
And one important thing that businesses must never forget is that every product offered to the market must be 'attractive.'
For this reason, business people must think deeply before the product is marketed so as not to fail in the market. Remember that nowadays, all information must be easily accessed by customers online.
Potential partners in today's era are always looking for information about interesting 'franchise/BO' businesses on the internet. So to be a winner today, you must carry out integrated marketing communications online.
Written by,



Djoko Kurniawan
Senior Business Consultant | UMKM Expert
DK Consulting Group Jakarta
Email: info@djokokurniawan.com | IG: djoko.kurniawan | www.djokokurniawan.com