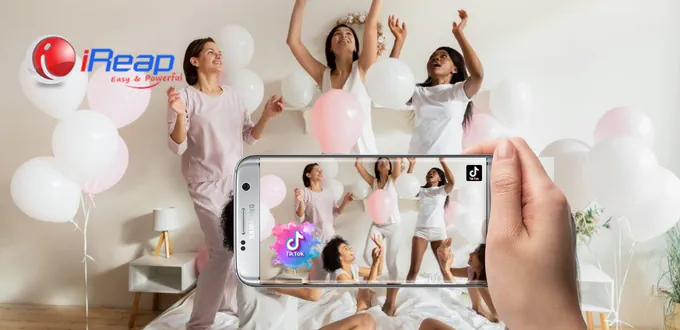 TikTok has a TikTok FYP feature. This feature displays your content on other users' homepages when the app is first opened. For business owners who promote their business on TikTok and even sell on TikTok, content that enters TikTok's FYP brings benefits.
So, what is TikTok FYP? How to go viral on TikTok? This article will check out TikTok's FYP understanding, how it works, the FYP schedule, and more.
What is TikTok FYP?
Your page or FYP is a page containing recommended video content of varying lengths (15 seconds to 3 minutes) that appears on your homepage. The appearance of the content is based on the TikTok algorithm and according to the history of the content, you usually see.
In other words, content that appears on FYP TikTok can come from followers, friends you follow, and even TikTok users from other countries.
How TikTok FYP Works
Entering FYP is certainly very useful for those of you who are promoting your business or selling on TikTok. For that, you need to know how TikTok FYP works.
According to newsroom.tiktok.com, the TikTok algorithm displays FYP content not because of its popularity but because of interactions, such as likes, shares, following, and comments.
In addition, several other things also allow your content to enter FYP TikTok, including video information (text, voice, and hashtag usage) and settings (language preference, country, and device type). That's what makes FYP in each user unique; almost no one is the same.
The TikTok algorithm will divide the liked (watched to the end) and less interesting videos based on the contribution factor. Both video content will get a rating indicator of TikTok's FYP recommendations on the user's homepage.
Also, your history of browsing hashtags, and sounds, using effects and following trending topics in the discover section will help improve TikTok's FYP recommendations.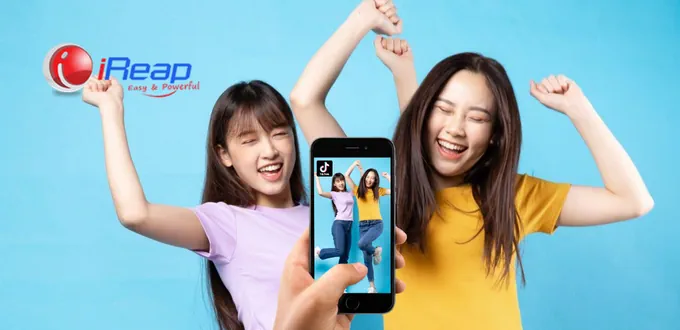 When is TikTok FYP Schedule?
When is the best time to upload content to enter FYP? You can follow the analysis of the best time to upload content from the Influencer Marketing Hub. This study uses 100,000 samples of TikTok content uploads.
Video content can potentially enter TikTok's FYP at break time (relax). For example, work breaks (12 hours to 2 pm), hours of going home from work (4 pm to 6 pm), and before going to bed (21.00 – 23.00 WIB). Here's the full TikTok FYP schedule by day and time:
Monday at 09.00 WIB, 17.00 WIB, and 21.00 WIB
Tuesday at 13.00 WIB, 15.00 WIB, and 20.00 WIB
Wednesday at 18.00 WIB, 19.00 WIB, and 22.00 WIB
Thursday at 06.00 WIB, 20.00 WIB, and 23.00 WIB
Friday at 16.00 WIB, 24.00 WIB, and 02.00 WIB
Saturday at 06.00 WIB, 07.00 WIB, and 22.00 WIB
Sunday at 03.00 WIB, 18.00 WIB, and 19.00 WIB
How to go viral on TikTok
1. Use Popular Hashtags
Hashtags don't just make it easier for other users to find your content. Adding popular hashtags also increases the chances of the content appearing in FYP TikTok. How to find popular hashtags, including:
Take advantage of the discover menu and see some of the top trending hashtags.
Use the search menu and search for topics relevant to your content.
Hashtags of content appearing in FYP.
Some examples of popular hashtags you can use to make your content viral on TikTok:
#fyp
#fypchallenge
#fypindonesia
#fypforyourpage
#foryourpage
#foryoupage
#fypgakni
#fypdong
#bestvideo
#tiktok4fun
#thisis4u
2. Add Trending Songs
Before uploading content, you can add trending or viral songs on TikTok. You can go through the discover menu to find out which songs or music are going viral. The method:
Click the icon for search at the top right of the screen.
On the discover page, you can see trending topics to songs (sounds).
It's better to choose the number next to the song is big/many because it means that the song is used a lot.
3. Upload Video in Prime Time Clock
Prime time is the most crowded time to access TikTok. Well, you can upload content during prime time hours to increase the chances of your content entering FYP.
According to the Influencer Marketing Hub, TikTok prime time hours are 12.00 – 13.00 WIB, 16.00 – 17.00 WIB, and 19.00 – 23.00 WIB. For a more accurate time, you can schedule your content to appear according to the TikTok FYP schedule above.
4. Interesting Content and Storytelling
To keep other TikTok users interested in seeing your video content until the last second, create content that interests them. For example, makeup, no makeup content, outfit of the day (OOTD), singing (e.g., Reyhan TikTok), or content selling viral products, such as kak Jill's curtains.
Don't forget to use storytelling because, in general, people prefer to listen to stories. For example, you can tell mystery stories, create short serials on TikTok, and more. Storytelling can make your audience feel represented or connected to your content.
5. Participate in Popular Challenges
To add followers to create selling content on TikTok, enter FYP, and take part in popular challenges. You can see a list of ongoing challenges on TikTok via the discover menu.
Alternatively, use the hashtag #trendalert to find the trends that TikTok users follow the most. Examples of challenges currently trending, namely don't teach me to be patient and the direction of short viral hair.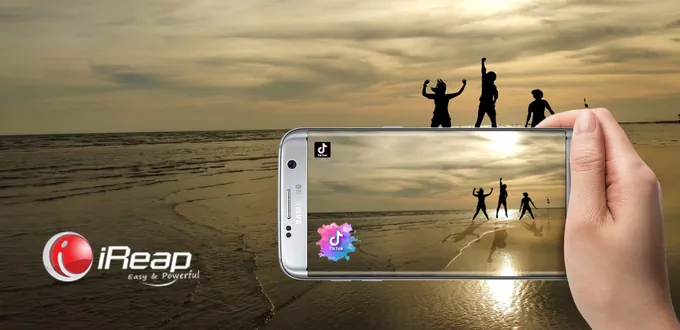 6. Duets with Other Creators
To reach a wider audience, you can try duets with other TikTok creators, such as singing or dancing duets. Or try to invite other content creators to duet directly by taking advantage of current viral topics.
7. Ensure Quality Video
Quality videos are interesting in content, and need to pay attention to smartphone cameras that can display images.
In addition, pay attention to the lighting in the video creation process, beautiful and clean backgrounds, and video editing to add unique effects and transition modes.
8. Write a Caption That Invites Curiosity
When uploading content on TikTok, add a caption relevant to the video content. Choose words that can make the audience curious. You can make captions up to 300 characters according to TikTok rules.
Example: You make a video about the journey of becoming an adult. Then, give a caption, for example: being an adult is not fun.
9. Be a Blue Ticked TikTok Account Follower
After having creative and quality content, try to follow and become a follower of the blue ticked (verified) TikTok account.
Following verified accounts and interacting with their content allows the content you create to be seen by followers of that blue tick account. This way, it's easier for your content to enter FYP TikTok.
FYP TikTok is a recommendation page that appears first when a user opens the TikTok application. The content on TikTok FYP comes from your history of activity on TikTok. In addition to understanding how FYP TikTok works, you also need to pay attention to when broadcast TikTok content and how to make it viral on TikTok. Entering TikTok FYP will also be profitable for those who sell on TikTok.