TechinAsia Jakarta Nov 16-17, 2016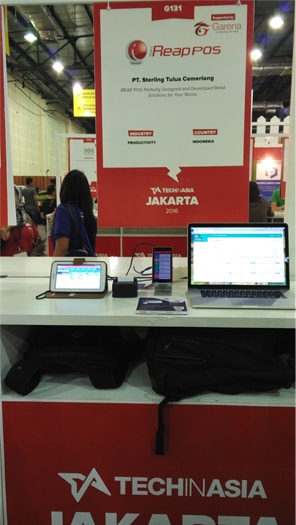 Thank you to the organizers who held the Techinasia Jakarta 2016 event, to Garena, who supported iREAP POS Bootstrap Alley, and to all the colleagues who attended and shared their experiences with us for these two days.
Thank God, we are celebrating two years (Nov 2014) the release of the Free sharing application – Kasir iREAP POS Lite Android for Micro and Small entrepreneurs. Thank you to all users, partners, and mentors who are always ready to help us so that iREAP POS can reach 100,000+ downloads, and we hope we can continue to help Micro and Small entrepreneurs face the challenges ahead.
Download the iREAP POS Lite cashier android mobile application on https://play.google.com/store/apps/details?id=com.sterling.ireap