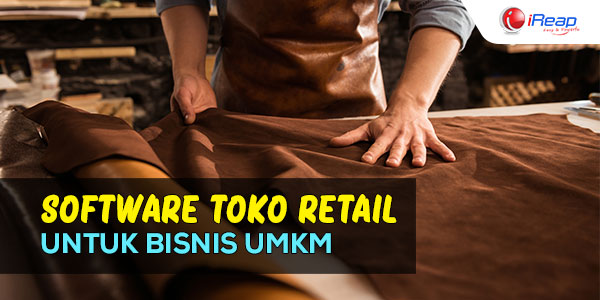 As the times and information technology development, cash registers that are done manually are no longer in demand by business movers. All of that has been replaced by a computer that is usually called an application or cashier software.

Lots of them found in the market selling retail store software. The software makes it easy for sellers to manage and manage all finances related to sales made in their stores.
With this software, the transaction process will be done faster and easier. In addition, bookkeeping can be obtained precisely and efficiently. Financial matters are indeed sensitive things in business in any field, so many parties sell retail store software.
Read also: Programs for Retail Stores, Make Your Store More Modern Organized
Fungsi aplikasi kasir untuk Bisnis UMKM
Time efficiency

Creating financial reports and recording all sales transactions manually will certainly require more time than using the cashier application.

If the goods sold in small quantities may still be possible, but if the goods sold are already very many, then this application is needed so that it does not require too long.

Cash control

Cashier application is software that records and records all sales details in one day. Even from this application, you can find out which items have been sold and which items are still in stock.

This makes it easy for sellers to find out the number of stocks correctly and the risk of miscalculation will be reduced. Total sales can be seen daily, weekly or monthly depending on the time, you specify.

Business owners can monitor which items must be restocked and which items sell quickly so that they can analyze the business properly and appropriately.

Business analysis

The number of sales and stock items will be recorded quickly and accurately. This allows you to think quickly also how to make a good business strategy.

You will not spend too much time on managing goods and sales, you will have more time to build a better business and analyze which ones need to be improved and which ones just need to be run.

That is the function why you need to find vendors who sell retail store software.

Security system

By using the cashier application, you will be able to maintain finances on the business you run. Stock, incoming money, remaining available items and the purchase amount will be recorded properly and automatically enter the application.

This can minimize the financial leakage that might occur if the operating system is not good. Therefore by using the cashier application, of course, the security system for finance in your business will be monitored properly.

Free cashier programs are usually provided by the application so you can see how they work first.