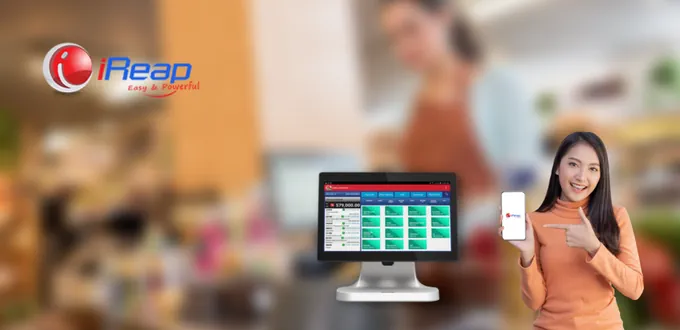 How much does the store cashier program cost? This question usually arises when you realize how important it is to use a store cashier program or cashier application. Currently, there is a store cashier program that you can use for free or pay as needed. Come on, find out the cashier program's price and the features you will get in this article.
Free Store Cashier Program
One of the store cashier programs that you can use for free without having to pay a penny is the iReap POS Lite store cashier program. To use this store cashier program, you must download iReap POS Lite from the Google Play Store. After the program is installed on the Android smartphone, you can immediately use it.
1. Who is Suitable to Use the Free Store Cashier Program?
If you are a small business owner or any other micro-scale business, you can use this store cashier program for free without any restrictions, even without annoying ads.
Examples of small and micro businesses include grocery stores, essential food stores, business owners just starting a business, coffee shops, market snack shops, and street food stalls. In addition, resellers, drop-shippers, barbershops, food stalls, or selling other services can also use this store's cashier program.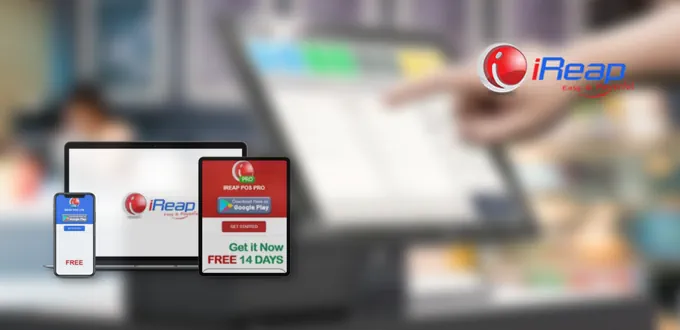 2. Features You Will Get in the Free Store Cashier Program
Several powerful features are available in the free store cashier program that can help you manage your business and complete transaction records. Some of these features include:
install the store cashier program on your android smartphone. Minimum android specification version 5.0/Lollipop, 2GB RAM, a 2MP camera, and 600 DPI display for landscape mode.
In the store cashier program, there is already a Point of Sale (POS) cashier application to make it easier for customers to make payments.
There is already a stock or inventory feature to monitor inventory directly in the store's cashier program. So you don't have to calculate the number of items available in the warehouse manually.
Cost of goods sold setting feature (can be the average price, can also be standard price)
The type of usage is single user. That is, for one store that has one cashier or user. Usually, the cashier or user is still managed by the shop owner.
Storage database directly on the device. Data master can be imported humanly.
Can work offline without depending on an internet connection.
All transactions are recorded neatly and directly linked to the transaction reports stored on the device.
Available languages: Indonesian, English, Russian, French, and Japanese.
Paid Cashier Program
For data storage and more significant usage needs, for example, it is better to use a paid cashier program if you have several cashiers and several branch stores. You can choose paid cashier programs with full features and affordable prices, for example, iReap PRO.
The price of this paid cashier program has two options, depending on the method of payment you make, namely:
Rp 41,667,-/month/device if you pay directly annually.
Rp 99,000,-/month/device if you pay monthly (paid once a month).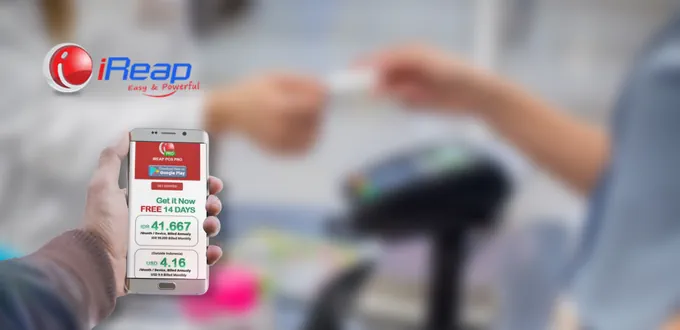 1. Who is Suitable to Use the iReap PRO Cashier Program?
Since the iReap PRO cashier program allows the use of multiple cashiers, either on one device or multiple devices, it is suitable for small and medium-sized businesses, having multiple stores or multiple business branches, larger sales turnover, or large quantities of stock.
2. Features of the iReap PRO Cashier Program
The essential features of the iReap PRO cash register program can help you manage multiple stores from just one device without having to spend time visiting each store every day. Management includes monitoring the stock of goods, monitoring the performance of each business unit, transferring goods between stores, recording finances, and even monitoring employee absenteeism.
In full, here are the features that you will get if you use the iReap PRO cashier program:
Already equipped with a Point of Sale (POS) store cashier program.
Available stock and inventory features.
Adjustment and determination of Cost of Goods Sold (HPP), both average and standard prices.
Allows monitoring of the transfer of goods between stores. For example, the movement of goods from the main store to the branch store or the stock of goods from the main store and branch stores to the warehouse. In this feature, the goods transfer process goes through 3 stages: requests for goods transfers, outgoing goods transfers, and incoming goods transfers.
Everything is done in the store cashier program used.
It is complete with recipe/product set features, recording transactions for purchasing raw materials if used for food stalls, coffee shops, restaurants, depots, etc.
Features for recording complete transactions, starting with accounts receivable, receiving payments and fees, and integrating with transaction reports on the web dashboard + on the device.
Employee attendance can be used for multiple users and stores.
Equipped with a web dashboard report (for administrator users, such as shop owners)
Database storage can be cloud and local.
Can be used both online and offline.
Master data (product items, prices, suppliers, and customer databases) is instantly distributed to all stores.
Can export to CVS, EXCEL, or PDF for data reporting and business finances. This can facilitate business analysis aimed at business development.
Languages: Indonesian, English, and Russian.
Are you sure you want to use the store cashier program and enjoy all the features that can help you manage and grow your business? If you are confident, download the free cashier program or paid cashier program.