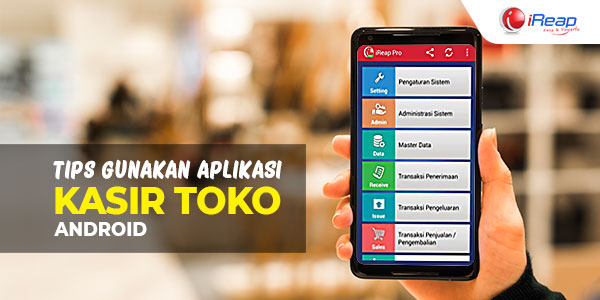 Are you interested in using the Android store cashier application? Confused how to use it well? As a solution, let's discuss some tips for using the Android cashier application below:
Perform Initial Settings In Accordance With Business Needs
When using the cashier application, you certainly must do the initial settings before use. Things like menu display, functions that are often used, connecting applications with print and money boxes and barcode scanning tools.
This initial setting usually requires several tests before it really matches. Therefore, make sure to read the guidelines from the application so that you can make settings properly.
Focus on the Most Used Features
The next thing that is no less important is making this application easier to use. In-store operations, you may not be able to operate the cashier yourself. Not infrequently, you have to pay staff for the purposes of this operation.
If every time you receive a new staff you have to do the old training for this cashier, of course, you could lose time. As a solution, it's better to install features such as item menu, order profile menu, order basket feature, discount promo code and payment types upfront so that it is clearly used.
These menus are the most used. Instead of explaining the details of features that are not used, certainly faster to teach things that are easy to use like this.

Regularly Update In-App Item Information
If you use the Android store cashier application, of course, you have to do regular updates about the items to be sold. Just for example when there are items that are not in stock or are no longer available in your store, this is better removed than fulfilling the cashier application menu.
On online cash register , you can easily enter new items, remove items that are not already sold and even change the price list listed. So as not to get confused during surgery, make sure to do this update regularly.
Always Make Sure The Data In The Application Is In Accordance With The Money Earned
As you know, the use of this cashier application can simplify financial records at your store. But this note can still produce errors. Input from humans sometimes makes mistakes.
Things like wrong input discounts, wrong input of money received and so on can happen. This error can certainly be avoided if you use good staff, but sometimes disaster can occur.
To avoid problems of miscalculation, do not immediately trust the data recorded in this program. Perform a double check by counting the remaining money physically. If the amount of money and data are balanced, then you can relax.
Check this every day rather than missed when the financial statements must be made at the end of the month.
That's all about tips on using the Android store cashier application. Hopefully, this discussion can make your store operations using this program run well. Thank you for reading and happy using the tips!