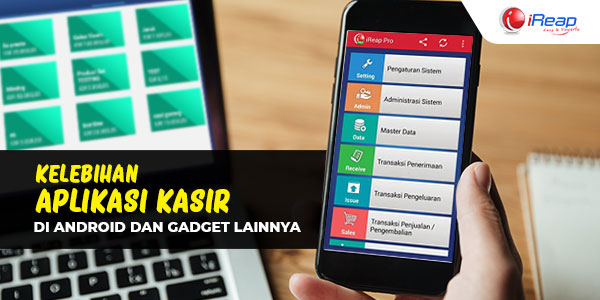 Many people now open a business by using the cashier application on Android. Why is that? This is related to the various advantages offered. In the traditional cash register program, you need a programmer to compile your own cashier application from scratch.
Some places also offer cashier programs but with licensed equipment. All of this is certainly a burden when you want to start a business.
Advantages of Cashier Applications on Android
For those of you who want to know more about the advantages of the cashier application on Android, let's discuss together in this article:
1. Can Get Cheaper Prices
If you use an online cashier application that can be operated from a mobile gadget, the limits will be lighter. You just use your own gadget and combine it with your own cash register. You no longer need to use a licensing tool, but just look for a tool yourself that can be cheaper.
This freedom is certainly very good for entrepreneurs. Imagine if the price of a license is expensive, you are certainly better off looking for another cheap way. Indeed, the application remains paid, but it will not be as expensive as paying for a program license plus a tool.
2. Easier to Use
The form of the cash register program on Android mostly has a menu that is easy to understand. You as the owner, no need to train staff around the use of this cashier. Just show the menu, and usually, the user already understands what to do.
The menu is more concise and easy to understand is certainly not merely practical. Display indicator picture and menu access flow are also more compact. So for the simple use of recording transactions or more advanced needs, everything can be accessed more easily.
3. Practical In Processing Financial Data
Another advantage of using the cashier application on Android is easier data access. Because the cashier program is on mobile, you can access the data anywhere. As a business owner, you can connect store cashier accounts with your personal mobile gadget. This will be useful for remote monitoring of business financial matters.
Sales data is also easier to process if you use this program. Digital data can be easily retrieved from the cashier's program server. For the calculation of transactions and their history, you can also see directly. No need to have to keep a manual of these sales needs.
4. Save More Place
Further advantages can be seen in terms of the use of space the famous online cash register is more concise. Cashiers usually use tools in the form of computers which naturally take up more space. But using an online cashier program, you do not need to be confused anymore about this.
Things like certainly help for those of you who have a small business place. Instead of using a large cashier, of course, it's better to use space for customer needs.
How? Have you become interested in using the cashier application on Android? Hopefully, with the info above, you can have a solution for your business cashier needs. And if you want to try the cashier application on Android, please download the button below. Thank you for reading this article!