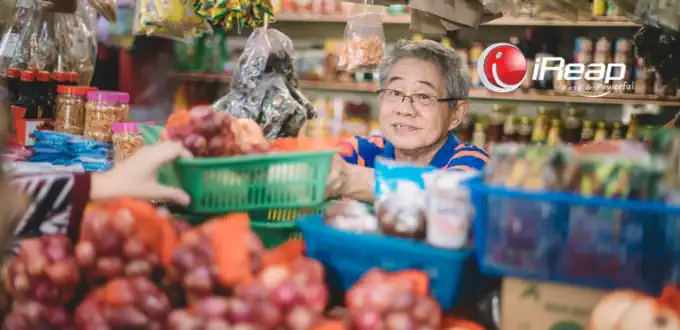 Do you want a basic food shop running well and growing fast? If so, you must provide various best-selling products in great consumer demand.
The best-selling products at the basic food stalls include various basic needs, such as rice, sugar, cooking oil, milk, eggs, wheat flour, instant noodles, and many more. The following is a list of best-selling products in basic food stalls.
50+ Food Stall Products that are Best Selling and Frequently Purchased by Customers
1. 9 Staple Ingredients
Sembako stands for Nine Staples, namely 9 types of basic needs of the community based on the Minister of Industry and Trade Number 115/MPP/Kep/2/1998 dated 27 February 1998.
The 9 main ingredients in question, namely:
Rice.
Grained sugar.
Cooking oil and butter.
Beef and chicken.
Chicken eggs.
Milk.
Shallots and Garlic.
Salt.
LPG gas.
2. 3 Beverage Product Group
Besides food, humans also need to drink. So, also prepare various beverage products at your basic food stall, such as:
Mineral water of various sizes, from glass to 1500ml bottle size.
Gallons of mineral water for certain brands that are most widely used by the local community.
Packaged drinks, such as UHT milk, canned drinks, etc.
Syrup.
Teabags and coffee sachets.
For ready-to-drink beverage products, you may also provide cold ones. This is because people often stop by the basic food stalls to buy bottled drinks that are already cold to relieve their thirsty throats.
It's just that you make sure the products you provide are the ones that consumers like the most and are in demand, especially if you are starting a basic food stall business. This is so that the turnover of capital is fast, and there are benefits that you can get...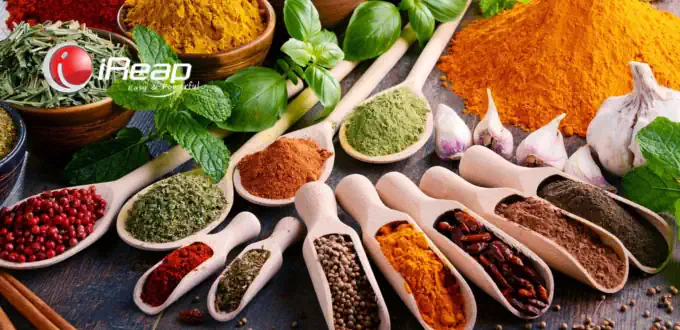 3. Cooking Seasonings and Complementary Ingredients for Cuisine
Of course, cooking requires additional spices or other complementary ingredients besides salt and onions. So, there's nothing wrong with you also providing various types of cooking spices and other complementary ingredients, such as:
Wheat flour: an ingredient for making cakes and dishes that are much needed by the community, both for household needs and for those who open a cake business.
A variety of sizes and packaging flavorings.
Instant packaged seasonings, such as vegetable soup seasoning, tempeh seasoning, fried rice seasoning, etc.
Egg noodles.
Instant noodles.
Salty soy sauce and sweet soy sauce.
Tomato sauce and chili sauce of various sizes.
Brown sugar and palm sugar.
Cornstarch.
Cheese.
Prepared food.
Processed food.
Canned food.
Frozen food.
4. Other Types of Food
Many mothers bring their children when shopping, so there's nothing wrong with your basic food stall providing various other types of food for children. For example:
Snacks include wafers, cookies, chocolate, crackers, and candies.
Tin cake.
Various types of bread.
Sausage ready to eat.
Packaged fruit juice.
Biscuit.
5. Kitchen, Bathroom and Other Cleaning Needs
Everyone wants their home and themselves to be clean, so various products to maintain personal hygiene and the environment in which they live are needed and will be purchased frequently. Here are some products that must be in the basic food stalls:
Detergent.
Dish soap.
Clothes deodorizer.
Floor mop soap.
Bath soap.
Toothpaste.
Shampoo.
Toothbrush.
Bathroom and closet cleaning liquid.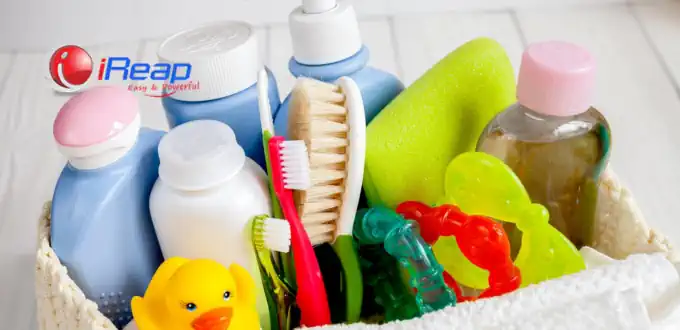 6. Secondary Needs of Mother and Child
Some of the secondary needs, which are important and frequently purchased by consumers, are needs related to women and children. For example:
Dairy pads.
Disposable diapers.
Wet wipes and dry wipes.
Cotton buds and cotton
7. Common Medicines That Can Be Sold Without a Doctor's Prescription
Some medicines must also be provided at the basic food stalls, but you only need a little stock. For example:
Various types of cream: wasp oil, eucalyptus oil, massage oil.
Medicine for minor injuries.
Koyo.
Headache medicine.
Apart from all the products mentioned above, there are many other products that you can sell at the basic food stalls.
But still, make sure to provide products according to consumer needs. In this way, you can reduce the risk of product buildup that turns out to be not selling well.
Especially now that what you are running is still a basic food stall. It's a different matter if it has developed into a grocery store. What is the difference between a basic and a basic food shop? Check here: 7 Differences between Grocery Stores and Grocery Stores.