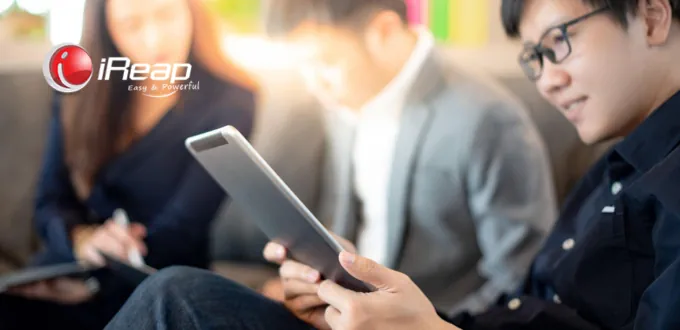 When the business is too busy and the cashier is busy serving manually, the cashier is very vulnerable to making a wrong calculation so that it can cause a minus or loss.
How do you make the cashier not minus? You can do this by using the cashier application, which allows you to manage sales transactions more efficiently and accurately.
To find out other reasons businesses need to use the cashier application, read the full review in this article, come on.
11 Reasons Businessmen Need to Use the Cashier Application
1. Increasing Efficiency and Accuracy in the Management of All Transactions
In business operations, of course there are many transactions that occur in one day. Starting from sales transactions, purchases, stocks and inventories, returns, taxes, fees, discounts, and so on.
If it has to be recorded one by one, of course it will take time and the results of the recording may not be accurate.
For that, you as a businessman need to use a cashier application. This is because data integration has taken place automatically, such as:
You only need to enter the product name, then the price of the product will automatically be listed, including if there is a special discount or VAT.
When a product sells, it will automatically reduce the amount of stock. Likewise when a purchase occurs, of course it will immediately increase the amount of inventory.
At the end of the day when it's time for the business to close, you can immediately see a report on all transactions along with the profits earned on that day.
You can get all the benefits of using the application above as long as at the beginning of its use, you have made detailed settings and regularly updated the master data.
2. Minimizing the Risk of Human Error
The cashier's department is prone to sales miscalculations or refunds in cash transactions.
To prevent this problem from happening, equip your business with the use of a cashier application so you can reduce the risk of errors in recording and financial calculations.
You can even double-check all input transactions that were made before printing a receipt.
3. Inventory Management Features are Available to Control Goods Stock and Inventory
Cashier applications are usually equipped with inventory management features, which allow businesses to be more practical in managing stock, supplies and inventory.
With this feature, you can control and check the available stock of goods, without having to check them manually at the warehouse.
In addition, every time a transaction occurs, the number of items will automatically be updated immediately.
4. Increase Productivity and Performance
The use of cashier applications can increase productivity and performance. Why?
Because you no longer need to spend time and energy just to record transactions, stock taking, managing employee schedules, or making financial reports. All of these activities can already be done by the cashier application.
So you'll have more time to focus on the important things related to business development, product innovation, or discovering new opportunities.
5. Simplify Sales Process and Customer Service
The cashier application will facilitate the sales process, especially when customers want to make payments.
Transactions that are carried out quickly and efficiently can avoid queues at the cashier's desk. In addition, fast and good service to customers will increase customer satisfaction and loyalty.
6. Transaction Reports & Financial Reports Directly Available in the Application
You must have understood that making financial reports is the most troublesome and time-consuming thing. So, so you don't have to do this anymore, it's better to just use the cashier application.
For example, you use the iReap cashier application. The application will automatically generate transaction reports, both sales and purchase transactions. Likewise, financial reports will be made immediately, even complete with profit and loss.
So, whenever you need to see data or sales and financial transaction reports for a certain period, all you have to do is open the application and the transaction reports and financial reports are presented neatly, accurately and completely.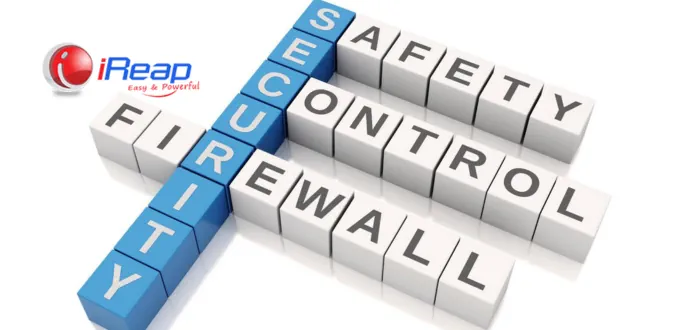 7. Better Security System for Finance and Data
The cashier application stores transaction data and financial reports on a safe and secure server. This can avoid data leakage and prevent business loss.
In addition, the recording process is also detailed every day. At the end of the day, you can immediately find out the amount of money from cash and non-cash sales, including how many items were sold, remaining stock, and even product returns (if any).
All of this data speeds up the process of matching data with the amount of money available. Even if you use employees, there is very little chance that employees will manipulate data, cheat, or even steal money.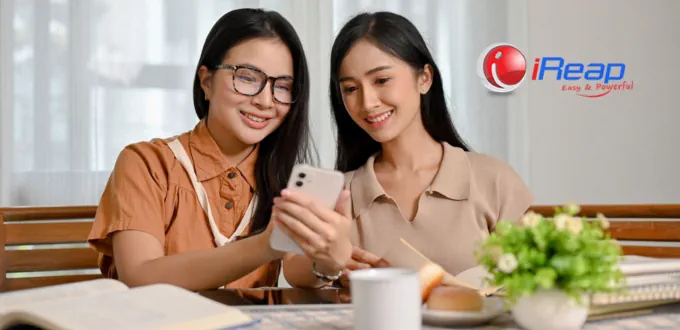 8. Operational Costs Become More Efficient
You don't need to hire a lot of employees anymore for cashiers, warehouses, even bookkeeping and finance. Because most of the tasks of recording transactions, inventory management, bookkeeping, and finance have been carried out by the cashier application.
In addition, you no longer need to buy conventional cash register devices, such as cash registers which are expensive and require regular maintenance, purchase of stationery, and paper. But if you still want to provide physical receipts, then the price of a Bluetooth printer for printing receipts is much cheaper than printers for conventional cash registers.
9. A More Organized Point of Sale (POS) System
Usually a more organized Point of Sale (POS) system is available. It will also make it easier for you to provide and manage transactions. Especially if customers want to make payments using debit cards, credit cards, e-money, transfers, or cash.
10. Easy to Connect to Additional Devices
The availability of the connection feature in the application will make it easier for you to connect it to additional devices. For example to barcode scanners, printers to print receipts, even to cash drawers.
This method is far more practical than using a conventional cash register, which requires installation and so on for more practical use.
11. Performance Monitoring and Employee Performance
You will find it easier to manage and monitor the performance of its employees. For example, using the staff login feature so that employees can only access certain data. Then there is the employee absence feature. In this way, the process of monitoring and monitoring employee performance and performance is much more efficient.
Hmm … there are many uses for cashier applications for business people. After knowing the 11 reasons business people need to use the cashier application above, now is the time for you to find out the features that must be in the cashier application. Immediately read here: Important Features that Must Be in the Cashier Application. Then, don't forget to also read Tips for Choosing a Good and Suitable Cashier Application for Your Business.