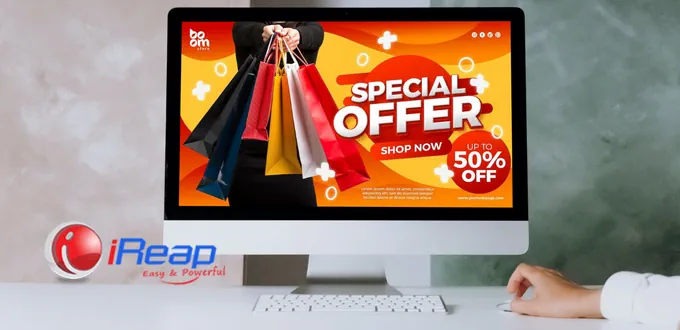 Attracting as much attention as possible from potential customers to your business is the goal when implementing a marketing system in the digital world or digital marketing. So, you need to know various promotional techniques that are right on target but relevant to your business.
One of them, you can use engaging copywriting when creating promotional content. In addition to using copywriting, you also need to know how to use a call to action (CTA) in copywriting. What is a CTA? How to apply CTA in copywriting? Read more in this iREAP POS article; come on.
What is a CTA?
If you implement digital marketing, you must have heard of CTA or call to action. What is a CTA? Call to Action or CTA are persuasive words or sentences that encourage potential customers to take specific steps that you expect. You can usually find a CTA on the landing page of a website in the form of a logo, and sometimes there is also a sentence with a link to the product page.
CTA is not limited to promotional content on the website but can also be used in captions on Instagram, Facebook status, or other digital promotional materials.…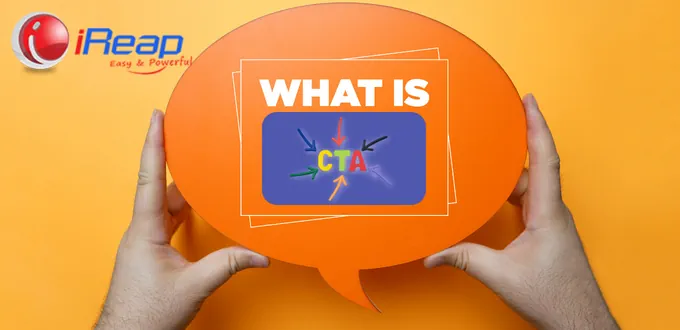 CTA Functions and Examples
The call to action function effectively attracts attention and encourages potential customers to create a CTA based on your goals. Some of the objectives of making a CTA that are included in interesting copywriting include:
Collect customer data so that the CTA takes the form of a request for the customer to subscribe or fill out an email.
Using the CTA "Register now before space runs out" aims to encourage your audience to register for an event you are hosting.
Encourage customers to make transactions or purchases using the CTA "Buy 1 get 1 free only today!"
If the use of CTA is combined with content marketing techniques, such as copywriting, then some examples that might give you ideas, for example:
Limited Edition
Copywriting: Limited edition Korean product. Order now!
CTA: Order here
Discount for Limited Purchase
Copywriting: Only 50 products are available with a 50% discount. Order late, guaranteed to run out!
CTA: Order now
Request View/Access Ads Without Any Obligation
Copywriting: The beauty of sharing makes this mother even many times.
CTA: Watch here
There are many CTA creations in copywriting that you can create. Try to think of creative, unique, inspiring, and memorable ideas. It would be even better if the copywriting sentence you made also became a product tagline that could create brand awareness in the future. But, when they hear, read, or see the slogan, customers immediately think of your product and brand.
Example: Do you know what brand has the following tagline:
How low can you go
Think Different
Just do it
Just Get Started
Strategies for Using CTA in Copywriting for Business Promotion
1. Use Command and Urgent Sentences in CTAs
Maximizing urgency in your promotional sentences can be imperative for CTA, accompanied by urgent copywriting. This way, the customer will be encouraged to do what you ask.
Example:
"Do You Need a Free Cashier App Forever? Download the iReap app right here!"
"Hurry up and try the delicious geprek chicken! 50% discount only today."
2. Apply Unique and Memorable Copywriting
There are quite a several brands that apply unique and memorable copywriting as their product CTA. Aside from promoting the product, the goal is that CTA can also build a brand image firmly entrenched in the customer's memory.
"Practical Transactions Pay Using QRIS"
"Pay Bills At No Extra Fee"
"A Practical Cashier Application Makes Business Profits. Download it here!"
3. Make Benefit for Customers as CTA
In addition to using command lines or unique copywriting, you can also create a CTA of the benefits customers will get if they take action according to your request. Because the most significant reason customers make transactions must be to meet the needs or benefits they will get.
Example:
"Kdrama Fans Must Know, 10 Favorite Dramas That Make You Baper. Watch it here."
"Download iReap Pro to Enjoy Premium Features."
"Want to be beautiful, but have a little more money? Claim a 50% Discount Coupon to Buy this Glowing Serum."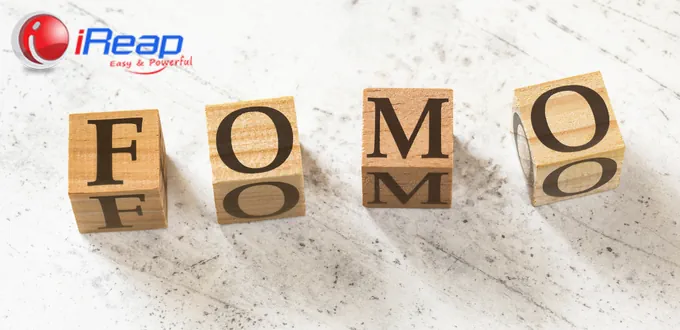 4. Take advantage of Fear of Missing Out (FOMO)
Fear of Missing Out or FOMO is a condition that makes customers afraid of being left behind, running out, or not wanting to be someone who is not up to date. This type of CTA is good for social media, with a target market targeting millennials.
Example:
"Get the product of your dreams by shopping as much as you can at Harbolnas 10.10."
"Original autographed Kpop Idol book, just for those of you who care. Get it here!"
5. Give a Chance to Choose
Sometimes some customers don't like it and feel uncomfortable when they see a CTA. Usually, they will ignore the CTA you make, no matter how attractive the sentence is, especially if there is an impression of coercion in your words. To attract the attention of this type of customer, you can allow them to vote. That is, the decision to take action remains in their hands.
Example:
"Interested in getting samples of products that make your skin more glowing?"
Yes, please send a product sample >>> As soon as the customer clicks this CTA, please include the form for filling in the product sample delivery address.
No. I've tried. >>> If the customer chooses this CTA, please direct it to the product page, hoping that the customer is interested in making a purchase.
There are still many examples of calls to action for business promotions that you can apply. However, trying one or more of the CTA examples above never hurts. In addition to using CTA and copywriting for business promotions, complement your promotional strategy by implementing current promotional strategies and using promotional words to increase sales.