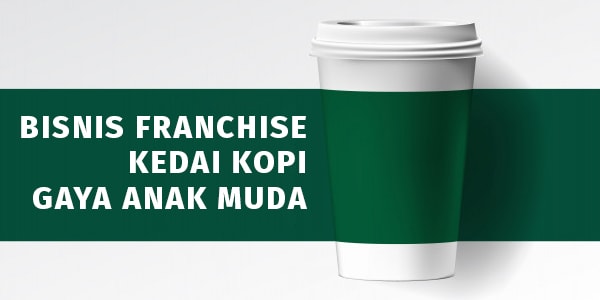 KONTAN.CO.ID -JAKARTA. There are many ways for businesses to expand their business network. One of them is with a franchise or franchise. This concept is also carried out by several ice coffee milk shops business actors, such as Kopi Promise Jiwa and Kopi Kulo. Unfortunately, the owners and managers of these two coffee shops are reluctant to talk further about the partnership they offer.
Djoko Kurniawan, Business Consultant, Franchise Specialist, and Consumer Service from DK Consulting, assessed that the partnership offered by the iced coffee milk shop owner was the right one. He said that the business development carried out by the iced coffee milk shop owner through a franchise or partnership system will make the brand develop faster and improve the brand image.
On the other hand, the iced coffee milk business with affordable capital can benefit franchisees and franchisees. But of course, a company must have an excellent brand to be eligible for franchising. Brands must carry out appropriate marketing communications, encouraging emotional product purchases, said Djoko.
In addition, the franchisor or the owner of the partnership must also have a product with a clear market segment. Franchisors or partnership owners also need to standardize product quality which will become a reference for their partners in various locations. This is important to attract and retain customers.
Speaking of iced coffee milk shops, according to Djoko, the market segment that must be targeted is young people and professionals who are numerous and still like sweet drinks. So, marketing communication must also use the style that young people like, Djoko suggested.
No less important, he continued, coffee shop franchise owners must be able to compete with competitors. Because the main obstacle that the iced coffee milk business will face is the increasing number of similar players. This is especially true for players who offer lower product prices with creative innovations.
Well, one way for a brand to exist is to always think about product development, whether from packaging, toppings, or even different ways of drinking and so on. The point is, as long as the business is running, it takes time to think about the company and cannot be allowed to run without innovation, said Djoko.
Written by,

Djoko Kurniawan
Senior Business Consultant | UMKM Expert
DK Consulting Group Jakarta
Email: info@djokokurniawan.com | IG: djoko.kurniawan
www.djokokurniawan.com | www.konsultan-franchise.com | www.indonesia-franchise.com