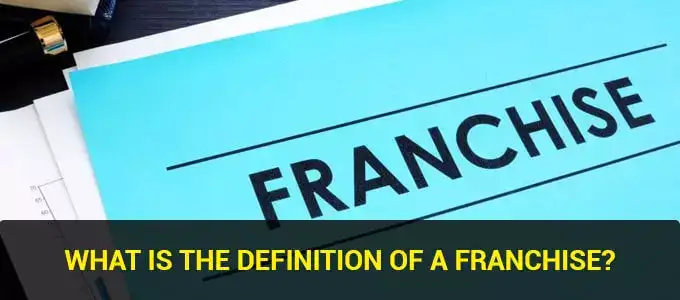 In the business world, Franchise is a common thing. As long as you have a strong IP or brand, you can lease the Intellectual Property Rights (IPR) to other parties.
This is different from opening a branch because usually the business that is managed by another party leaves you from a management perspective.
To better understand this Franchise, let's discuss together in this article about this topic. After reading the discussion here, it is guaranteed that you will find it easier to grasp the franchise concept and various things about it!
Understanding Franchise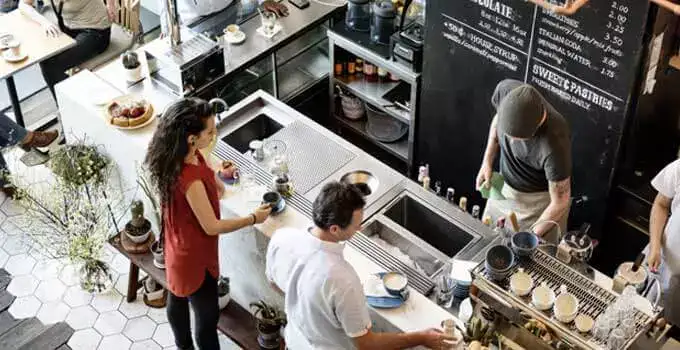 In simple terms, franchise can be interpreted as one party giving things to take advantage of IPR from its invention for business purposes. The granting of this license will be regulated in a contract with certain limitations. Usually, the commonly used limitation is to pay compensation for the use of IPR and also prohibition of abuse.
In Indonesian, franchise is also known as franchising. You can check out well-known franchises such as Popeye Fried Chicken or Olive Fried Chicken. The inventor of the recipe and menu from this brand allows you to open the fried chicken shop yourself. But you have to pay for the contract and cannot modify prescribed recipes or standard management.

Even if you pay the contract, you can still enjoy the full sales profit. The franchise owner also provides support such as the supply of fried chicken ingredients, recipe arrangements and even attributes for your fried chicken shop. Because there is a strong brand power, usually franchises will get famous faster than those who open fried chicken stalls with their own names.
Also read: 9 Tips to Buy Franchise Business
Some Keywords Often Used In Franchise Business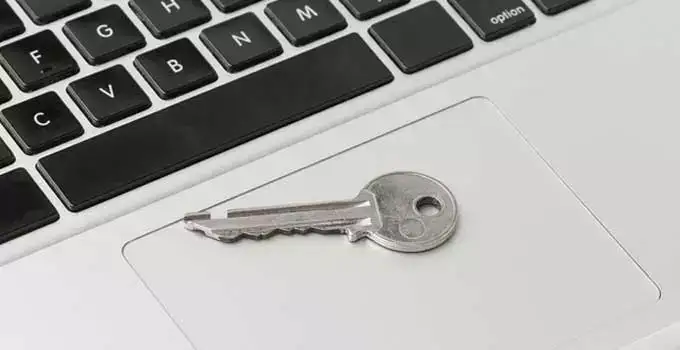 In order not to be confused about discussing the concept of franchising, you must first understand important key words. In the world of franchise business, keywords such as franchiscor and franchise fee are often used. If you don't know what that means, you will find it difficult to follow the discussion about this franchise.
To be clearer, let's first discuss the meaning of these Franchise key words below:
Franchisor
Franchisor is a business entity or individual that holds IPR on the brand. They have the right to give permission to use their intellectual property rights to others with certain binding conditions.
Franchisees
Franchisees are business entities or individuals that are granted IPR on a brand with certain conditions. This party usually submits a request to lease the IPR. But remember, even though given the right to use IPR, this tenant must still follow the terms and limitations given.
Also read: 7 Common Mistakes Franchisees Make
Franchise Fee
Franchise fee is the initial fee that the franchise uses. This fee can be said to be withdrawn as a sign of rights have been granted. In simple terms, it is similar to the license rates for use of a brand in general. Franchise is a concept similar to a license but is more of a business sense and not a license to do something.
Also read: 8 Reasons Why Franchising is a Popular Business in Indonesia
Learn About the Types of Franchise Available
The next thing you should pay attention to is the types of franchises. Even though they have the same functions and systems, the regulations for each franchise can be different.
Because of this, each of these different franchises is divided into its own types. Let's discuss each of the types below:
Foreign Franchises
Foreign Frenchise is IPR created overseas but adopted by local entrepreneurs. Usually this franchise follows more foreign regulatory standards and is more stringent in its requirements. Examples of foreign franchises are Pizza Hut, KFC and Burger King.
Franchise Local
This type of franchise is obvious. HAKI franchise originates from Indonesia and is spread by Indonesian entrepreneurs to other regions. Because it is made domestically, the barrier requirements are much easier. Popular examples are Geprek Bensu and Popeye Fried Chicken.
Franchise vs Business Opportunity
Business opportunities are less structured when compared to franchising, so knowing what a business opportunity is is not easy to explain.
Basically, a business opportunity offers any package of goods or services that allows the buyer to start their own business and where the seller claims that there is a market for this product or service by providing the buyer with a marketing or sales strategy, so that the business will be profitable.
Here are other key factors:
Business opportunity generally does not feature the seller's trademark; Buyers can use the trademark under their own name.
Business opportunities tend to be cheaper than franchises and generally do not charge ongoing royalty fees.
Business opportunity allows buyers to market without restrictions.
Most business opportunities do not have a sustainable support relationship between sellers and buyers; After the initial package has been sold to the buyer, the buyer must market it himself.
Advantages of Franchising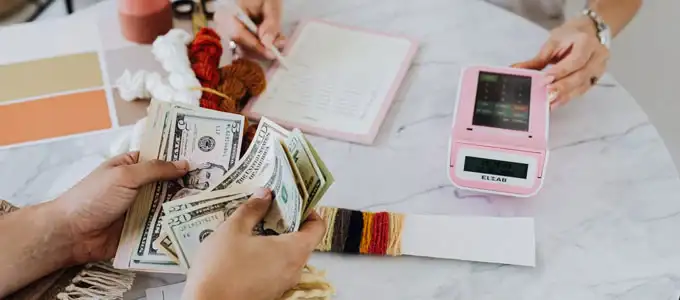 For those of you who already understand and are interested in opening a business with Franchise HAKI leases, there are several benefits that you can enjoy. Here are the advantages:
Getting Support When Opening A Business
The thing that makes many people want to open a business using the franchise line is the perceived convenience. As long as you pay for the franchise fee package, usually you will immediately be given some support. Starting from the attributes, supply of materials to SOP management procedures. Because you have this kind of support, it will be easier for you to start a business than to build from 0.
Not Too Big Capital
If you become a franchisee, you also don't need to be afraid of being too big of a fee. Usually when you want to establish a franchise business, you are given a choice of packages. This option ensures that your business can be large or small. So for those who don't have much capital, a small and light franchise fee can be taken.
Success is definitely measurable
Using this line of business, you can preview the performance of the franchise before deciding. Franchise is a business that can be successful if it has good brand strength. Without a strong brand effect, this business will be difficult to offer to customers.
So, before starting a franchise, you can first see the performance of the franchise brand. If it becomes more and more popular and sought after by the public, you can be sure to become their franchisee. Because of these advantages, franchising can be viewed as much safer than opening your own business from scratch.
Marketing Is Relatively Easier
Since the brand name is well known, you certainly don't need to over-market. When many people already know that the goods are quality, buyers automatically come by themselves. In contrast to businesses that are still in the process of building a brand image. They must be willing to spend more on promotions and convince customers to buy.
also read: Get to know Franchise Business and its advantages
Things You Need To Pay Attention To If You Want To Open A Franchise
For those of you who want to change your business brand into a franchise franchise, there are several things that need to be considered. Even though being a franchisee seems easy and getting definite income from the franchisee, many things must be learned first.
To make sure you don't fail to open a franchise, let's talk about it in the following sections:
Don't be Careless Even if You are a Franchise
As a franchisor, getting a franchisee is not the main goal. As an entrepreneur, you must attach importance to how to develop a brand. So, don't take it easy if your franchise name starts to be recognized by people.
Many parties feel that they are big enough and ultimately reduce marketing. If people don't know your brand, of course the value of your franchise will also decrease. When the brand begins to be forgotten, it will not only be you, but also the franchisees who have used your brand name to lose it.
Also read: How to Become a Successful Entrepreneur?
Ensure Adequate Operational and Support Services
In order to attract franchisees, you must make sure you provide adequate support services. Some franchise holders even provide more support for franchisees so that they can stand more independently and don't need direct guidance from you. Many people forget this and fail to become a good franchise.
Do Testing and Survey
When looking to open your own franchise, make sure to do some good testing. Not all businesses are ready to open branches. Instead of failing, try testing by opening small branches over a period of time. If the test and survey results from this are positive, then you are sure to become a franchise.
Confirm SOP Problem
When you become a franchise, you also have to make sure you make clear and good SOPs. Many franchise mistakes are not good enough to make SOPs and ultimately make the franchisees lose. Imagine when you held the Fried Chicken franchise. Due to poor SOPs, your franchisee's taste and service will be much different from what you would have worked for yourself. Franchise must be able to create the same experience in each branch. Therefore, make sure to make SOPs that are strict, clear and can be applied well.
So much discussion about this franchise. A franchise business is an opportunity to make your business bigger in size. Make sure to use the knowledge from this article for your own business success!