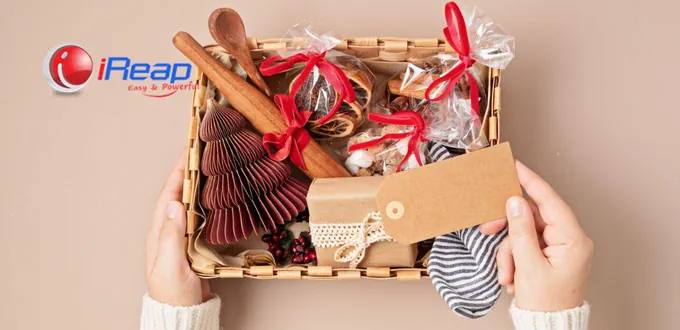 The purpose of hampers is to make other people happy when they receive them and establish a friendship. Apart from that, hampers also aim to express gratitude, maintain relationships, and build empathy.
So, as a businessman, you need to understand the purpose of giving hampers and other factors that can make your business profitable.
What are the things that need to be considered in running this business so that you can make money? Read the full explanation below.
11 Ways Business Hampers Can Be Profitable
1. Mastering Various Wrapping Techniques
As at the beginning of this article, the goal of people giving each other hampers is because they want to make the recipient happy. One can be from hampers packaging that is unique, creative, and aesthetic.
For that, you need to learn how to wrap attractive hampers. For example, learning from competitors' hampers packaging, art paper videos, or sites that specifically review handicrafts on YouTube, Instagram, or TikTok.
The more people who feel happy and happy to receive the hampers you made, the more free promotion you will get on social media. This can then help you increase sales and get more profits.
2. Implementing Targeted Marketing Strategies
A marketing strategy is a strategy that is deliberately designed to promote goods or services so that marketing objectives are achieved.
The marketing objectives here are brand awareness, adding the number of new customers, increasing the number of products sold, and so on.
If you want the hampers business to be profitable, you need to implement a marketing strategy right on target. If you are starting a business, try to market your products to family, friends, relatives, co-workers, neighbors, etc.
Ask them to promote your business if they like your product. After marketing in the immediate environment begins to show results, immediately build brand awareness so that more people will get to know your business and products.
3. Routinely Make Attractive Promos
Almost everyone likes attractive discounts and promos, especially if what you offer is liked by consumers.
For this reason, periodically make pretty promos, for example, buy 1 get 1 for certain products, bundling promos (a combination of product A and product B sold in one package), additional discounts for purchases in a certain amount, and so on.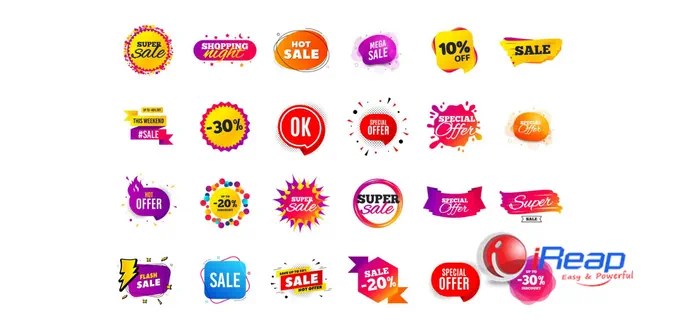 4. Sharpen Creativity to Find Unique Hampers Ideas
Apart from providing superior products, and hampers for Eid, Christmas, New Year, or other moments, you must have the creativity to find unique hamper ideas.
Starting from the contents of the hampers, hampers packaging, decorations, how to pack cakes and snacks before they are arranged in baskets or boxes, and so on.
You know that sharpening creativity is easy, especially in the digital era. You must take unique art and paper craft courses, learn from DIY (Do It Yourself) sites on YouTube, observe hamper ideas sold by competitors, and so on. But remember, don't copy other people's opinions; this can be detrimental to your business.
5. Open-Minded to Accept Feedback
There are things that sometimes we can't see for ourselves, but others can see them. This does not apply to personal life but also applies to business product development.
Example: You think the product is complete, the hampers are attractive, and the price is right. Unfortunately, what you feel is different from what the customer thinks.
Therefore, ask for input, criticism, and suggestions from people around you, especially those who have already used the product. Find out as much as possible; what are you missing? What needs to be fixed and improved?
If necessary, even ask for constructive criticism. This way, you will know the advantages and disadvantages of the product/business. Then make improvements based on the input and criticism you have received.
6. Join the Craft or Art Paper Community
To hone creativity related to the hampers business, you can join various communities, such as the hampers entrepreneur community, the art paper community, and so on.
Joining the community not only makes you get lots of new acquaintances, but you can exchange information and experiences, share knowledge regarding developments in packaging trends, and even share insights for business development. To find a community, you can look for it on various social media.
7. Apart from Promotion, Make Social Media for Learning
Youtube, TikTok, Instagram, Twitter, and other social media don't just provide entertainment. If you dig deeper, you will find a lot of knowledge that can help you improve your business skills.
Try to find business accounts that are engaged in a similar field. Learn how they promote their business.
You can also find lots of content that reviews design tips, artistic product packaging tips, and even promotion and sales techniques. Just learn everything.
The more you know, the more things you can mix and match. Then, you can implement the learning results into your own business.
8. Create Offline and Online Catalogs
The catalog lists goods or products arranged with a specific purpose. In business, the goal is, of course, marketing and sales.
You can create a hampers product catalog to make it easier for customers to decide what kind of hampers they want.
Create records in online and offline forms, so you can reach more potential customers from various sales channels/media that you can use.
9. Collaborate with Vendors or Event Organizers
Experienced vendors and event organizers can provide insight and even help you grow your business. They may order hampers from you in large quantities to fulfill a client's need for souvenirs, for example.
Under certain conditions, they may also make your product part of the offering they provide to clients, relations, or for certain significant events they organize.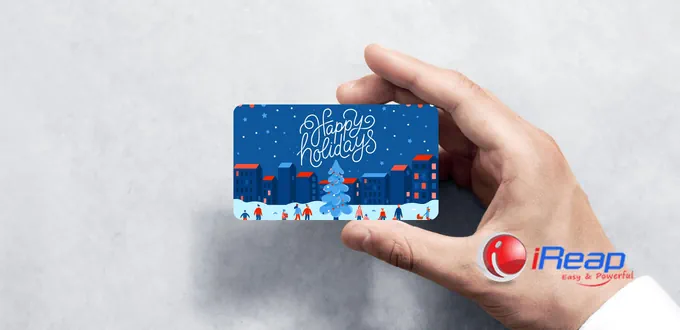 10. Provide Free Unique and Attractive Greeting Cards
Hampers are incomplete without greeting cards. For that, provide free greeting cards that allow hampers givers to embed greeting words for hampers recipients.
After all, the price of a card is not too high, but it has a definite meaning to be a messenger who can bring gratitude, gratitude, and happiness.
Complete the writing of greeting cards with lettering or calligraphy skills so that the report looks beautiful.
11. Maximize Use of Technology
The use of technology facilitates the business development process in the digital era. This has been proven, not to mention the development of various e-commerce, such as Shopee, Tokopedia, Lazada, and others. Including using social media to promote and sell your hampers products.
Apart from that, you also need to use a device to record the entry and exit of goods and financial transactions that automatically generate financial reports.
Because it's easier to develop a business if you have neat and systematic records of incoming and outgoing money, well, one of them, you can use the cashier application.
Many factors affect the profit or failure of a business, including when you run a hampers business. Taking advantage of trends that are developing in society and trying to meet their needs for these trends is one of the factors that can make a business almost endlessly profitable. Remember, keep upgrading your skills with various Unique Ideas for the Contemporary Hampers Business.