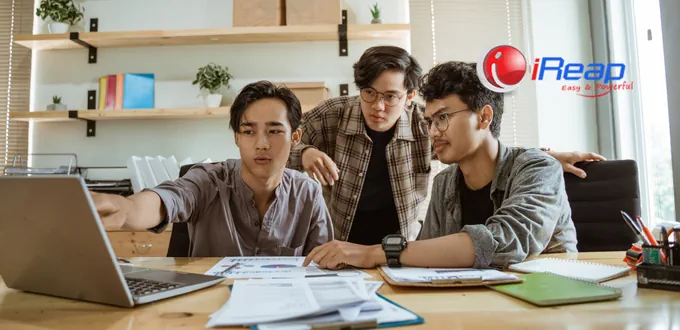 iReap POS Pro is a cash register application allowing business owners to manage branches or stores from just one device. What are the features that differentiate iReap POS Pro from iReap POS lite? Find out more and the benefits of iReap POS Pro in this article.
7 Benefits of iReap POS Pro Suitable for Your Business
1. Products Developed by Experienced Companies
The PT team designed and built the iReap POS cashier application. Sterling Tulus Cemerlang has over 20 years of world-class experience in the retail industry, ranging from small, medium, and large to multinational companies. PT. Sterling Tulus Cemerlang is a Gold Partner of SAP (https://www.sap.com), a German company engaged in the world's No.1 business application provider industry. For complete information about PT. Sterling Tulus Cemerlang as the developer of IREAP POS, you can access it at https://www.sterling-team.com.
2. Simple Design and Easy to Use
The design of the iReap POS Pro cash register application is simple yet interactive and easy to use. Even for those of you who are not used to working using applications, you can still use the iReap cashier application without anyone's help.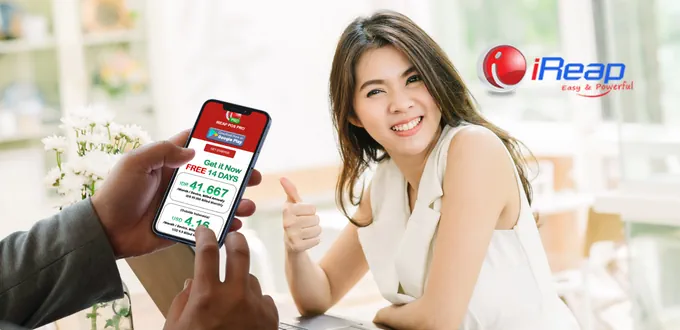 3. Faster and Better Business Growth
The iReap POS pro cashier application supports your business to experience faster business growth. This is because the entire management and management process can be well coordinated in one application to focus on developing your business, building business branches, and not being preoccupied with recording and analyzing finances. You can get everything automatically from financial reports in the iReap POS Pro application.
4. Freedom of Use as Needed
If the turnover is still tiny, you can use the free version of iReap POS, iReap POS lite. Meanwhile, for larger businesses with many transactions and products, it will be more practical for you to use the iReap POS Pro cashier application. Besides being free to use on your Android device, you can also connect the application with a wide selection of printers to make printing receipts and proof of transactions easier.
5. High Flexibility
iReap POS Pro was created and developed according to the needs of entrepreneurs to have flexibility in managing and controlling their businesses.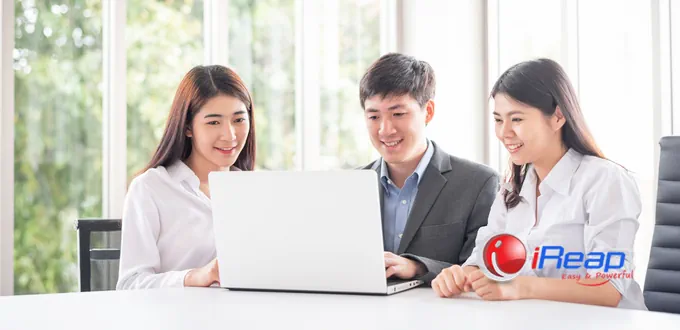 6. Full Features
By paying an annual subscription fee of IDR 41,667,- per month or willing to make a monthly payment of IDR 99,000, you can use all the premium features in iReap POS Pro, from recording sales, stocking goods, getting profit reports, and even features for recipes available for restaurant owners or food depots.
In addition, some features are only available in iReap Pro and not in iReap Lite, namely:
Product Set (suitable for restaurants that use recipes).
Customer Price List.
Special Price Per Store.
Record of transactions per user (for salons).
Transfer of Goods (between stores).
Expense menu (to record all business operational costs).
Attendance Menu (for employee attendance reporting).
Sufficiently complete report from sales and inventory.
7. Can be Integrated with Accounting Applications
Using iReap POS Pro lets you connect business financial reports with other accounting applications to get more complete data. Several accounting applications have been integrated with iReap POS Pro, including Jurnal.id, Zahir, SAP Business One, and SAP Business One for SAP Hana Cloud.
After knowing the features of iReap POS Pro that are not in the free cashier application iReap POS lite, and already knowing the various benefits of using the paid cashier application iReap Pro, let's try this application first. Who knows if it is suitable for your business? There are 14 days of free usage before you decide to subscribe. So, here we go, iReap Pro.