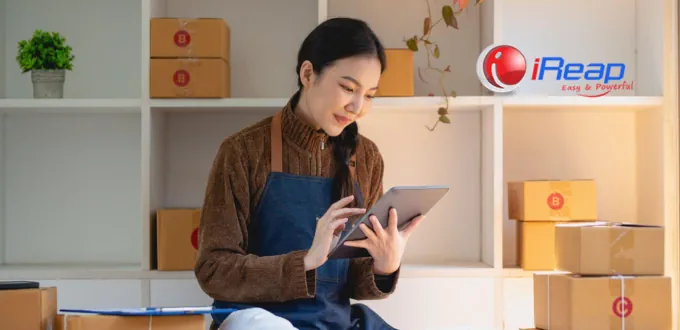 A retail business is a type of business that focuses on selling products directly to end customers.
This type of business requires adequate inventory and financial management to generate optimal profits.
Let's discover how the cashier application helps retail businesses make big profits.
7 Ways Free Cashier Applications Help Retail Business Big Profits
1. Understanding Consumer Needs
Determining the target market is the main thing if you want a successful business, but understanding consumer needs can help you get enormous business benefits.
To know consumer needs, you must know the products and services they usually buy or use. Including the trends they follow.
Recording products and services consumers frequently buy becomes easier if you use a free cashier application to run a retail business. This application will record customer data, purchase date, product purchase, quantity, and even how often they make purchases.
2. Business Management System Becomes More Effective
Effective management is the key to success in managing a retail business. That is why you need an effective management system in detail to manage business operations, stock management, record transactions, and finance and business administration.
So, an accessible cashier application allows you to have an effective management system that can be adjusted to your needs. It's even enough to have just one application; you can record all transactions, manage stock and inventory, manage customer databases, and even get real-time financial reports.
3. Facilitate Management of Goods Stock and Inventory
For the retail business you run to get the maximum profit, you need to ensure product stock is always available whenever customers need it.
If you choose a free cashier application equipped with stock management features, managing stock and inventory will be easier.
You can prioritize best-selling items so that stock is always available. At the same time, you can also avoid overstocking by immediately developing a plan to sell products that are not selling well, for example, with the bundling system, promotions, etc.
For example, retail businesses can use the iReap accessible cashier application to manage stock and inventory.
This application makes it easy for you to monitor inventory in real-time. So you can immediately know which best-selling products are low in stock so you can immediately restock or increase the reserve amount.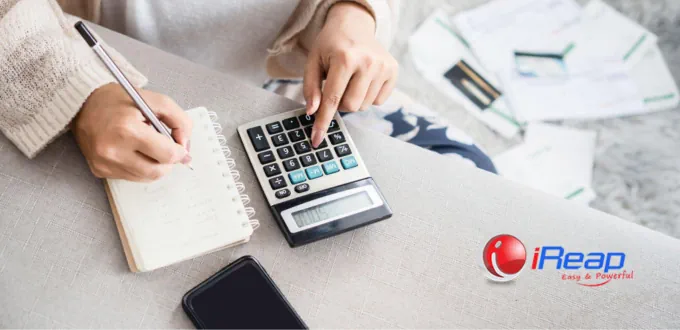 4. Faster Customer Service
Good customer service is key to retaining customers and increasing sales.
So, ensure the retail business you run can provide fast customer service, doesn't cause queues at the checkout counter, and is responsive to customer complaints.
Remember, customers who are satisfied with the services provided by your business will come back again and recommend your company to more people.
5. Implementing the Right Point of Sale (POS) System
The right Point of Sale (POS) system can help you manage your retail business more effectively. This is because the POS system makes managing inventory and stock easy, tracking sales, and speeding up the checkout process.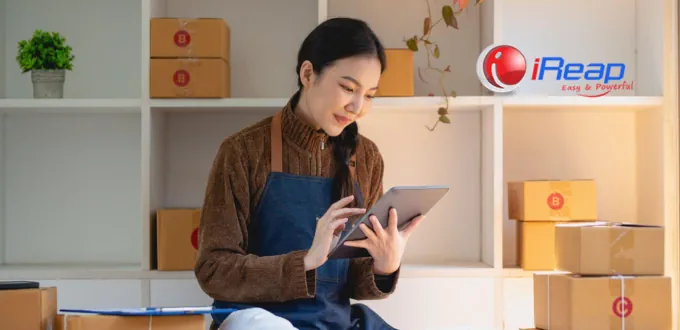 6. Assisting the Implementation of Marketing and Promo Strategies
You certainly understand that if many goods are selling poorly to meet the stock of goods, the capital turnover will be slow, and your money will be stuck in the form of goods. Not to mention if the goods are easily damaged and expired, it can result in losses.
To quickly find out which products are not selling well and how many there are, you can use a free cashier application with an inventory management feature.
Then, compile a list of products you must spend immediately and hold special promotions, discounts or sales.
Oh yes, in the iReap free cashier application, you only have to enter data on promoted products and their special prices. Later when a customer buys, the price can immediately appear and be printed on the sales receipt.
7. Increase Sales and Make Financial Reports
Using a free cashier application allows retail businesses to experience increased sales. This is because you can adjust its use based on needs, improve services, and provide gifts to encourage customers to buy more products.
The next thing that can make a retail business experience increased profits is the availability of real-time financial reports.
With detailed financial reports, you can make better marketing and promotion plans and even make decisions regarding adding or reducing stock, holding discounts, making sales promotions, etc.
Now. How? Ready to get big profits for the retail business that you run? If so, you can immediately use a cashier application that suits your business needs.
Meanwhile, if you own a grocery store and stall, and want to increase your business profits, check here how: Increase Profits for Grocery Stores and Stalls Using the Free Cashier Application.