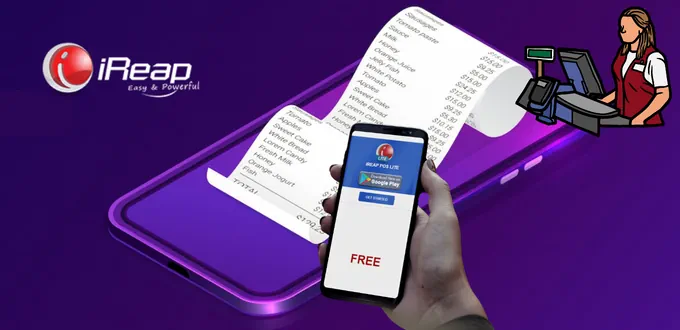 iReap POS Lite is the best free cashier application developed by PT. Sterling Sincere Shining. This application can be an option for small business owners, MSME businesses, or for those of you who are just starting a business. What are the advantages of the iReap POS Lite cashier application? Listen, come on.
9 Advantages of the iReap POS Lite Cashier Application
1. Easy to Use
The iReap POS Lite cashier application is designed with an intuitive and simple interface so that it is easy to understand and use, even by users who have no technical experience (never used a cashier application).
Simply using an Android smartphone version 4.1 and above, you can already use the iReap POS Lite cashier application. Just follow the simple steps to use.
Moreover, iReap POS Lite also provides a short guide explaining each feature and how to use it on the iReap website. Available in 5 languages, namely Indonesian, English, French, Japanese and Russian.
2. Helps Speed ​​Up Transaction Processes and Customer Service
By using the iReap POS Lite cashier application, you can serve customers more quickly, including totaling their purchases, receiving money, as well as giving change. This is because this application allows the use of HP cameras as product barcode scans.
Meanwhile, if you want to use an additional device in the form of a special barcode scanner, the integration of the device is easy, all you have to do is connect the scanner to the cellphone. In this way, customers don't have to wait long just to complete a payment at the cashier.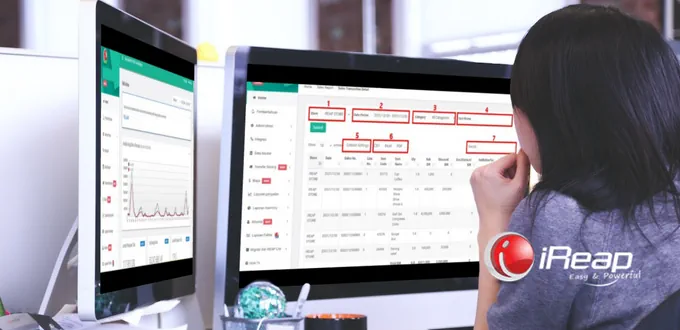 3. Transaction Recording Process Is More Efficient and Financial Reports Available Immediately
The iReap POS Lite application allows you to record all transactions (sales and stock items) more efficiently and quickly. In fact, the results of recording all these transactions will be automatically available in the form of financial reports.
With the availability of a very complete and easy-to-understand financial report feature, you can immediately see details of sales, product stock, and other financial reports easily. This is very helpful in managing the business effectively.
4. Complete Features
iReap POS Lite is equipped with various features that are well integrated, thus helping you manage your business more effectively and efficiently.
Some of the notable features available in iReap POS Lite include:
Recording of transactions and payments.
Setting stock items and selling prices.
Create and print receipts.
Customer management.
Integration with cash register printers and barcode scanners.
Sales and profit reports.
5. Free Forever and No Ad Interruption in the App
The iReap POS Lite cashier application is free forever, so it is suitable for those of you who are just starting a business or small and medium business owners. Even though it's free, you can still use the application comfortably without any annoying ads.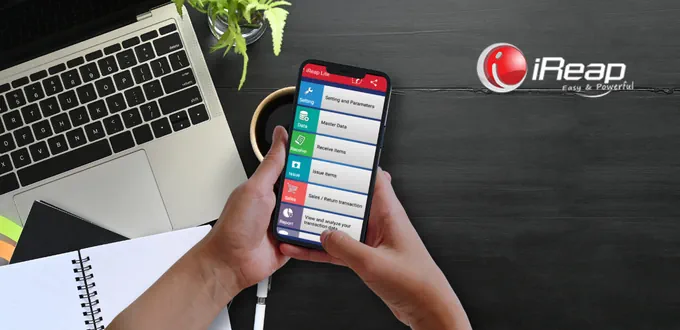 6. Proof of Transaction is available for Customers
Generally, customers will ask for proof of a purchase transaction that they have paid for. Well, you can provide proof of transactions or sales notes in digital or printed form.
If the sales receipt is in digital form, then all you have to do is send it to the customer's email or Whatsapp. Meanwhile, if you want to provide printed evidence, all you have to do is connect the Bluetooth printer to the Android smartphone you are using.
7. Business Doesn't Run Out of Stock
In the iReap POS Lite cashier application, a stock management feature is available which functions to help you manage stock items.
When a sale occurs, the number of stock items will automatically decrease. Conversely, when goods come in, all you have to do is input purchase data and the stock of goods will increase.
In this way, you no longer need to do frequent stock taking or manually calculate the number of items in the warehouse/storefront. In addition, accurate and real-time inventory data can prevent you from running out of products that customers are currently buying.
8. Real Time Business Profit Data & Reports
You can get profit reports in real time for each product and per transaction. You can access this data daily, weekly, monthly, or whenever you need it.
In addition, data on goods, products sold, and categories of goods do not need to be inputted one by one. You can import CSV format files so that the process of inputting goods data is faster.
In fact, the data you get can already be in the form of a graphical report on point of sale sales transactions and reports can be sent via email with attachments in CSV format.
9. Can Work Offline
The iReap POS Lite cashier application can be used offline without an internet connection. So if you run a business in an area where a stable internet connection is not yet reached, you can still use it to serve customers and run your business well.
In addition, data backup & restore is available from and to Google Drive and Local Drive. And there are 6 main and important menus that must be in a good cashier application, namely settings and parameters, receipt of goods, sales transactions, master data, expenditure of goods, to reports.
Want to experience all the benefits of the iReap Lite cashier application? Come on, just try it by downloading the free cashier application iReap Pos Lite. Oh yes, what if you sell a lot of products and already have several business branches? You can use the iReap POS Pro application. Check here the Advantages of the iReap POS Pro Paid Cashier Application.