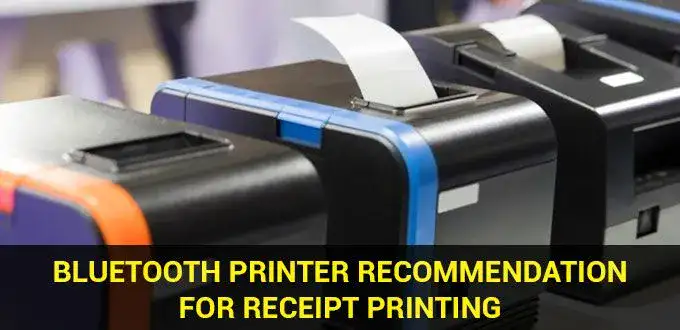 Many consumers have awaited the presence of a Bluetooth printer. This practical printer is highly recommended, especially for those with outlets or shops and home entrepreneurs, so they don't have to write receipts (proof of payment) manually.
Although it seems simple, shopping receipts are essential for buyers to check all the items that have been purchased. In addition, the receipt can be proof of the transaction in the event of an error such as an incorrect price or an incorrect quantity of goods.
Using the printer is also very easy; you plug in the power cable, then the Bluetooth Mini printer can print all your needs to print sales receipts so that it looks more professional in customers' eyes.

Recommended Bluetooth Thermal Printer For Receipt Printing
The following is a selection of various printers for printing receipts that have been tested by us and can run well using the iReap POS cashier application.
1. Panda PRJ 58D Bluetooth Cash Register Printer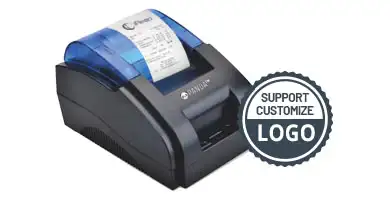 This type of Panda printer is widely used by retail business entrepreneurs, online shops, PPOB, and shipping agents who need fast results for printing shopping receipts, price lists, barcode labels, etc.
The Panda PRJ-58D mini Bluetooth printer has a print speed of 90 mm/sec. Therefore, it is suitable for printing more receipts or proof of payment.
The printer resolution is also the height at which this printer can provide sharp results, and the maximum paper size is 58 mm. In addition, you can use a computer or smartphone to use this printer with a USB and Bluetooth connection.
Also read: How to Setup Printer Panda PRJ-58D printer
2. Panda PRJ 58B Bluetooth Thermal Printer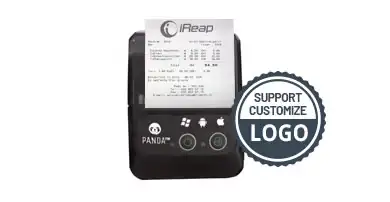 The Panda PRJ 58B Thermal Printer is also equipped with a Bluetooth connection. You can easily print via smartphones with Android and iOS (iPhone) operating systems and use a computer via a USB port connection.
This Bluetooth Thermal printer is equipped with a 1500 mAh battery. So, you can use the Panda PRJ-58B printer anywhere without connecting to the mains.
If the battery runs out, charge it with the printer's built-in charger. The paper size used in this printer is 58 mm.
Also read: How to Setup Printer Panda PRJ-58B
3. Epson TM-T82X Bluetooth Printer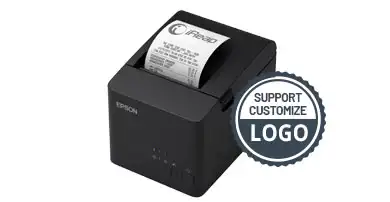 Epson released the latest Bluetooth thermal printer with the TM-T82X type and 80 mm paper width with the Point of Sale Printer label and the latest Bluetooth thermal printer. Hence, it is suitable for retail entrepreneurs, supermarkets, pharmacies, PPOB, and others.
In addition, the printing speed provided is very high, up to 200 mm / sec, faster than the previous type. The new TM-T82x series is planned to replace the TM-T82 307.
But unfortunately, this Epson cash register printer only supports LAN or Ethernet ports, is not available for USB ports, and does not include a LAN cable on the product.
Also read: How to Setup Printer Epson TM-T82X
4. Panda PRJ R80D Thermal Bluetooth Printer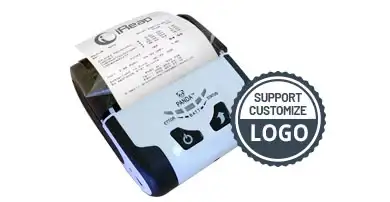 The Panda PRJ R80D Thermal Bluetooth Printer comes with a very minimalist model and size. With the Bluetooth feature, your work can be much easier when you want to print receipts directly through your smartphone.
The paper size compatible with this printer is 80 mm paper size; the size offered is quite long, suitable for printing receipts with shopping lists or lots of items.
Also read: How to Setup Printer Panda PRJ-R80B
5. Bellav Z80 Bluetooth Printer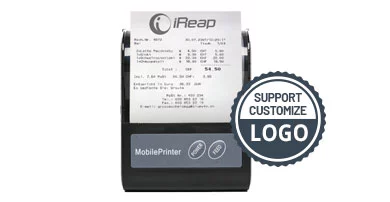 Maybe you already know this type of cash register printer, the Bellav Z80 Bluetooth printer, is perfect for printing receipts, PPOB, restaurants, or other reliable transactions.
This thermal printer does not need ink or cartridges to print. With the Bellav Z80 printer, you only need to buy paper with a width of 80 mm; besides that, you don't have to spend other costs.
Also read: How to Setup Printer Bellav Z80
6. Smart POS Bellav Z91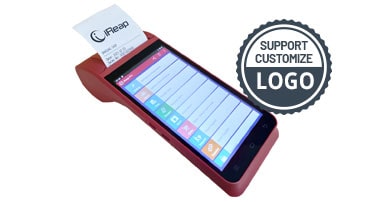 Bellav again presents a Smart POS Thermal printer with qualified specifications and affordable prices. For information, Bellav is one of the printer brands with the most consumers in Indonesia because Bellav always makes innovations and new products.
The Android operating system supports Bellav Z91 is the best cash register printer with a smartphone display, equipped with fingerprint, barcode scanning, and a 5.5-inch touch screen, five-megapixel camera, and 2G/3G/4G/Wifi/Bluetooth connections.
In addition, the Bellav Z91 brilliant cash register already supports NFC to top up e-money balances; there is already an Android Playstore, so it doesn't require an additional smartphone and doesn't need ink to print.
This printer is perfect for your business that moves frequently. Can transact and print receipts anywhere as long as 2G / 3G signal is available.
Also read: How to Setup Printer Smart POS Bellav Z91
7. Sunmi V1, V1s, and V2 Smart Cash Register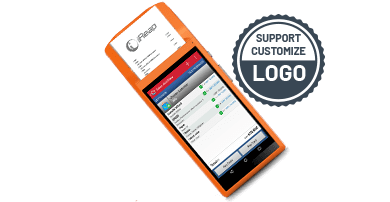 With the All in One label, Sunmi's smart cash register already supports Point of Sale systems, barcode scanners, and thermal printers, making it the right printer to be your must-have. A portable design makes this smart cash register very easy to carry.
Sunmi's Smart POS has a screen size of 5.5 inches which is the same as your smartphone screen size, the width of the paper used to print receipts is 58 mm, and it already has a SIM card slot that allows you to make transactions anywhere and anytime.
Also read: How to Setup Sunmi Cash Register
8. Sunmi D1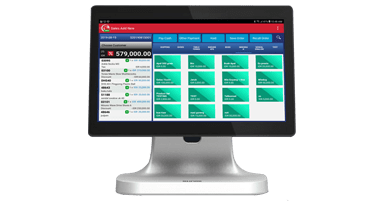 As a business or shop owner, you must stay connected to the business you run. This is where the benefits you get from using the cloud-based iReap POS cash register application with the intelligent D1 Sunmi cash register.
The performance of the Sunmi D1 is not in doubt because it uses a Qualcomm Snapdragon processor, which Premium Android Smartphones mostly use to date. In addition to performance, this processor is also energy efficient, so it is highly recommended for you to have.
With a display 14 inch IPS Full HD touch screen, dual-screen, making it is easier for you to make transactions. And with a more modern design, it will look more elegant when placed on your cash register.
9. Blue Bamboo P25 Mini Bluetooth Printer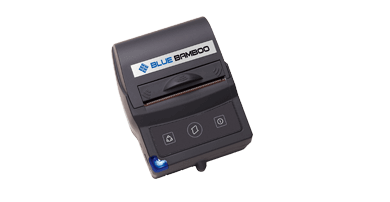 You can use the Bluebamboo P25 Bluetooth printer in any location and at any time. With a Bluetooth connection and a built-in battery, it's easier for you to print receipts and labels at any time without worrying about power.
The Bluebamboo P25 printer is equipped with a Bluetooth connection and a USB port to work on smartphones, tablets, laptops, and computers.
This printer is relatively light with a weight of 270 grams; of course, it is very soft and more manageable for users to mobilize.
With a paper width of 58 mm for receipt printing, the BluBambooo P25 Bluetooth Printer is perfect for your business.
Also read: How to Setup Printer BlueBamboo P25
10. Epson TM-P20 Bluetooth Printer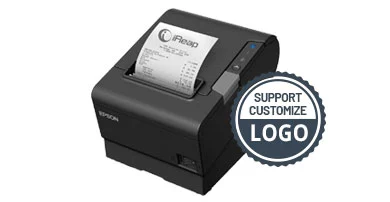 This printer offers the fastest print function in its class with speeds up to 100 mm / sec, 58 mm paper width, Bluetooth connectivity, compact and simple design, and has an IP-54 certificate for shock and water resistance.
The Epson TM-P20 Bluetooth printer has a best-in-class battery and up to 26 hours of runtime for Bluetooth models, making it ideal for retail store checkouts, restaurants and more.
Also read: How to Setup Printer Epson TM-P20
11. Star mPOP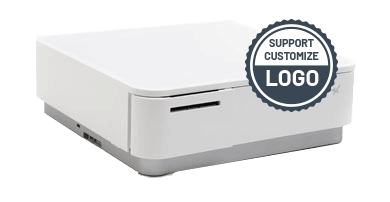 mPOP (Mobile Point of Purchase) from Star Micronics is an innovation from a POS cash register that combines a cash drawer and a receipt/payment receipt printer.
The compact, stylish appearance is the ideal solution for tablet-based POS systems and mobile devices with Bluetooth and USB connectivity.
Apart from that, Star mPOP is also compatible with all major operating systems (iOS, Android, and Windows) and can be connected with iPad, iPhone, and iPod Touch.
Also read: How to Setup Star mPOP Printer
12. Gowell MP 228N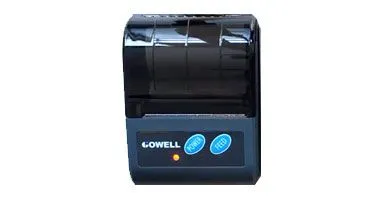 Gowell is a brand that is quite well known with many users of thermal printers, and this printer is on par with other printer brands. Several different users have recognized the reliability of this printer.
You can use a Bluetooth connection to print receipts from your mobile device on 58mm paper width for the simplest and most common link.
Also read: How to Setup MP 228N Printer
13. SPRT T9 Thermal Thermal Bluetooth Printer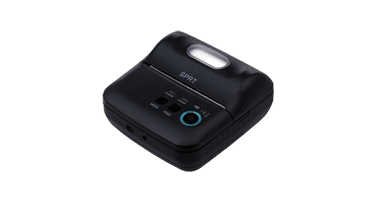 The SPRT T9 Thermal Printer is relatively small, so you don't have to worry about space availability. Printing receipts will be more accessible with 80 mm paper width and Bluetooth connection.
Also read: How to Setup SPRT T9 Printer
14. Bixolon SPP R310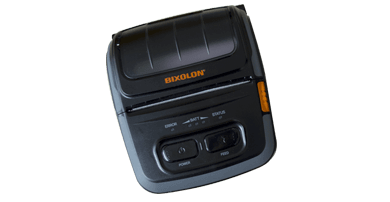 This Thermal Printer can print at a speed of 100 mm/sec at a printing resolution of 203 dpi. The Bixolon SPP-R310 provides a 24-hour battery life that supports continuous printing of 253 meters of receipt paper.
The advantage of this printer is that it has IP54 dust and water resistance for its protective casing. It was equipped with the Auto-Switch function, which automatically switches between iOS and standard Bluetooth modes.
Bixolon RPP R310 is a compact, sturdy and ergonomic printer accompanied by Bluetooth, WiFi, USB and NFC connectivity options.
Also read: How to Setup Bixolon SPP R310 Printer
15. Enibit P58B Thermal Bluetooth Printer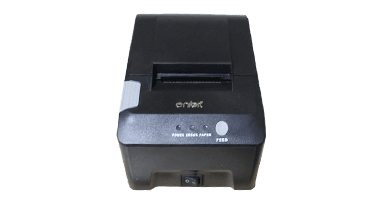 The Enibit P58B POS Cashier Printer with a paper width of 58 mm can print cashier receipts, PPOB, restaurants or other sales businesses. Equipped with a Japanese printer head that has proven its quality and reliability.
The Enibit Thermal P58B printer is a desktop printer equipped with Bluetooth. Very suitable for printing purchase receipts and more.
Also read: How to Setup Enibit P58B Printer
Conclusion
In this article, we have explained the various features of a Bluetooth thermal printer to support your business needs. We have tested all types of printers and are compatible with the iReap POS Android cashier application.
There are many types of printers on the market. Some have modern features, multifunctional designs, are stylish, and have affordable prices. Choose the type of printer that suits your needs and budget.

To make it easier for you to run your business, you also need to record various sales transactions, product management, and complex sales analyses with the iReap POS cash register application.
The iReap POS application is efficient; you can run and monitor your business via a PC or mobile phone. If you want to try it for free, you can download the IREAP POS app through the Play Store and try it for 14 days.