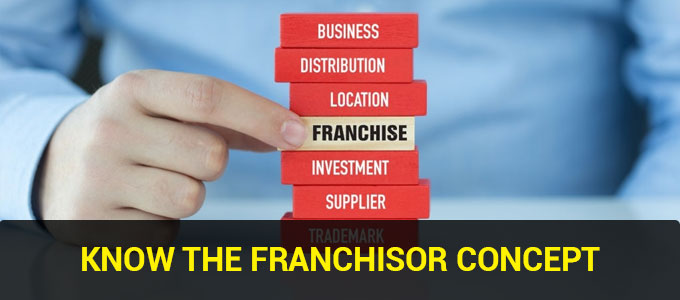 The concept of a franchise business is undoubtedly familiar to many people. But have you ever heard of the franchisor's words? The word franchisor is a business term for a party who holds a franchise. Many people find this business concept good to pursue. But that is only part of many other things in the franchisor's business concept.
To learn more about this problem, let's discuss it more fully in the following article!
Pros of Being a Franchisor
For those of you who don't know, the advantages of holding a franchise are certainly far different from opening a regular business. Franchisees get income from the sale of their own business as well as fees submitted by franchisees.
For those who don't know, a franchisee is a term of franchise tenant. Because you get money from different sources, you can enjoy more benefits. Without the hassle of doing individual management of your branch, the profits keep flowing.
Also, a wider franchise distribution makes the brand image stronger. This is what significant franchisees enjoy. For example, KFC this restaurant is now the main image when people hear the term Fried Chicken. So it's not strange if the strength of this franchise brand is muscular and generates vast profits.

Challenges as a Franchisor
Even though it has a right side, the challenges faced as a franchisor are certainly not easy. The franchisor's choice of business is a reasonably challenging route for those just starting.
Only those who already have a high brand image can succeed in this. If you want to know what challenges stand out, let's discuss them below:
Intense Competition
Franchisor competition can be tighter than a normal business. Every franchisor not only competes with ordinary entrepreneurs but also other big brands in one field. This competition is not only about profit but also brand image.
For example, you open a fried chicken business. You are certainly competing with big franchises like KFC and several local franchises like Olive. But remember, you are still competing with non-franchise fried chicken stalls to be more attractive. If the competition is already losing to a small shop's brand image, you obviously can't be a good franchisor.
The Difficulty of Creating Uniform Quality
When you have many branches managed by other parties, you will undoubtedly have more difficulty managing uniformity. Some franchises that don't have good SOPs fail and close because of this. They usually make the experience of enjoying the product different and frustrating.
For example, you have a meatball franchise. The franchisee-run branch turns out to be not per your original recipe. Customers who expect the same taste as the original will be disappointed and blame your brand for not having reasonable control.
Tying Franchisees Is More Difficult Than Regular Customers
The next challenge is capturing franchisees. If you want to be a successful franchise, getting customers is not enough. You must be able to bring in franchisees who want to work together. Because of this, you have to come up with a different strategy.
Usually, by offering good support services, low barriers, low franchise fees, and even other bonuses. As long as this incentive exists, franchisees may come. But all of this will depend on the tensile strength of your brand.
Read also: 7 Common Mistakes Franchisees Make
Keys to Success in Becoming a Franchisee
For those who want to be successful as a franchisee, you cannot use the usual business concept. As a franchise owner, you bear the most significant burden of selling this brand. When your franchise's size is large and has many branches, decreasing your brand name in the public's eyes can have a massive impact on the franchisee.
Imagine that you are the owner of a French-style restaurant franchise. Due to a scandal in your company, the image of this restaurant business has dropped. When people hear about this problem, they are reluctant to eat at your place. But because the name of the branch company is the same, they are affected by the same effect. The income from all the branch restaurants finally fell.
As a franchisee, you must prioritize image and marketing. The bigger your brand and the more branches you have, the bigger this effort will have to be. You can imitate the franchise strategy – large overseas franchises such as Pizza Hut and McDonald's for this.
That's all about the franchisor's business concept. Although a franchisor is a reasonably profitable business route, there are many challenges that you should not underestimate.
It's not easy to be a successful franchisee. But hopefully, this discussion has helped you to be more careful. Thank you for reading this article!