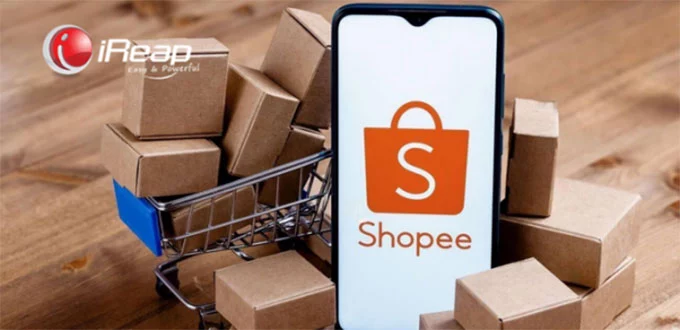 Are you looking to start a business or online business? Do you want to sell on Shopee? Shopee is a marketplace that has many users, so many sellers are already enjoying the benefits of selling on Shopee. How to sell on Shopee for beginners? Check out the guide to selling on Shopee and the benefits of selling on Shopee in this article.
Advantages of Selling on Shopee
Online shopping to meet various needs is increasingly popular with the community. Instead of shopping directly at the store, many people prefer to shop online at Shopee, for example, for reasons that are practical, easy, fast, and free of shipping costs. Moreover, there are many discount offers and promotions for certain products, as long as you are diligent in surfing and looking for which stores or products are being discounted. Then, what are the advantages of selling on Shopee for business people?…
For those of you who are still beginners, you can start an online business with just a smartphone. Then register yourself as a reseller or dropshipper. In this way, you can sell without capital and without the need to have your own stock.
Shopee has many users spread throughout Indonesia, there are even users from abroad. Automatically you can reach a broad target market.
Can build consumer trust because the funds transferred by the consumer will be received by Shopee and will not be passed on to the seller before the ordered product is well received by the consumer. Of course, this method will minimize consumers' worries about online shopping fraud that is increasingly rampant.
There are many features that benefit buyers, so the chances of making sales are even greater. Some of the features available at Shopee, including free shipping, flash sale programs, to guidance for online sellers through the Shopee MSME Campus, and many more.
Shopee has been integrated with many package delivery services, which has the potential to help your online business grow faster and faster.
Selling Strategies on Shopee to Get Maximum Profit
Even though it has many active users, there are also many existing sellers on Shopee. So, so that you can get maximum profit, you need to apply the right selling strategy on Shopee, such as: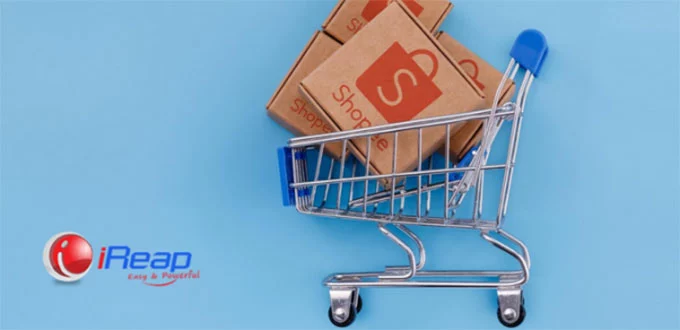 1. Activate Free Shipping Feature
All shops on Shopee can provide free shipping to customers, as long as the store owner activates the available shipping feature. So, you need to register your online store first in the free shipping program through the Shopee application or website on the Free Shipping page. There are several documents that you must prepare and include in the registration. After that, wait 2 working days (excluding Saturdays, Sundays, and holidays), then you can use the feature.
2. Expand Products and Organize By Category
How to sell on Shopee in order to get a lot of customers and increase the number of sales transactions, you need to increase the products sold, then organize all the products by category. The goal is to make it easier for shoppers who are looking for products to meet their needs in your store. With a complete range of products, many, and neatly organized into categories, shoppers will be happy to shop at your online store.
3. Increase Positive Reviews, Number of Likes, and Store Followers
Just like social media and other sales platforms, selling on Shopee also requires more effort to increase customer trust. Increase the number of store likes and followers to increase the trust of potential consumers. You can ask for positive reviews from customers who have shopped at your store and give them benefits to return to shopping, for example a 10% discount for their next purchase. In addition, maximizing promotions on social media so that more people know the existence of your online store.
4. Register Your Online Store to Join Shopee's Special Program
There are various programs organized by Shopee to help sellers increase their sales. One of the Shopee programs that you shouldn't miss is the flash sale or special discount on the return date.
5. Routinely Conduct Product Analysis Most Buyers Are Looking For
Don't feel like you've made a profit, then you just relax and wait for buyers. Remember, besides you, there are many other sellers who also want their products to sell well. For that, you need to routinely conduct an analysis and find out what product needs are sought after by many buyers. Provide these products in your store, then don't forget the vigorous promotion, OK? This method has been proven to bring in more buyers and increase your profits, you know.
6. It's Important to Recap Sales and Record Financial Transactions
The next important thing so that you know whether your business development is good or not, you need to do a sales recap on a regular basis, including recording financial transactions. Not only to find out profits or profits, recording sales transactions will help you find out which products are often purchased and which products are not selling well.
You can use the free cashier application to recap sales, even at the same time create sales invoices and automatically record financial transactions. There are many choices of free cashier applications available, one of which is the free cashier application iReap POS that you can directly download and use.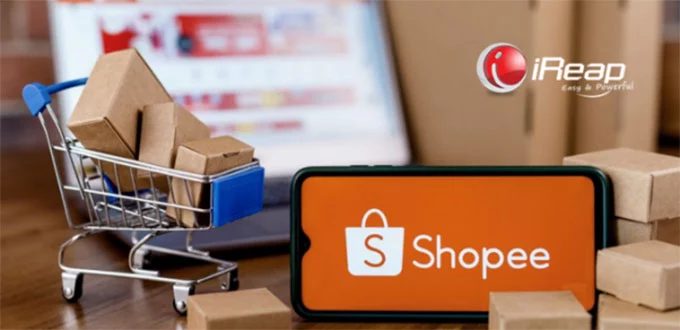 Guide How to Sell on Shopee
Are you ready to sell on Shopee? Come on, follow these steps to be able to start selling on Shopee:
Create an account on the Shopee platform by downloading the application, then entering the Seller Center (seller.shopee.co.id).
Click "Me" to Start Selling on the Shopee App. Enter phone number for verification.
Upload products by clicking "Add New Product".
Complete Sales Information with a complete and appropriate product description, as well as Shipping Information regarding the shipping service to be used.
Set the delivery service by selecting at least one delivery service that you provide.
Shopee will review your product. For that, make sure you only upload products that do not violate government and Shopee regulations. This method also applies when you register to sell on Shopee via the www.shopee.co.id site.
Well, what are you waiting for? Let's sell on Shopee and take advantage of this opportunity to benefit and improve the lives of you and your family. Happy selling on Shopee. Good luck!