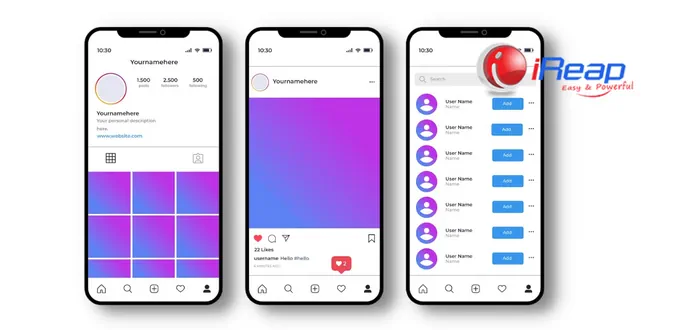 Instagram is a social media platform that has many users and focuses on visual content. This makes Instagram a promising promotion and sales medium. So, how do you promote products on Instagram? Come on, find out how by reading this article to the end.
Tips and How to Promote Products on Instagram
1. Must Use a Business and Not Private Instagram Account
To promote products on Instagram, the Instagram account you use must be a business Instagram account and not private. Why can't private accounts? Because content uploaded on private accounts cannot be seen by users who are not followers, the reach of content is limited.
How to create a business Instagram account:
Log in to your Instagram account, and select the settings menu.
Press on the account section.
Scroll down and tap the section: switch to a professional account.
Then follow the instructions in the settings.
Business Instagram has several advantages, such as being able to view insights or analytical data from content promotion results and being able to use Instagram shopping features. Instagram Insights is a free tool on business Instagram that provides you with account statistics and every post you make. Through data insights, you can monitor the success of the Instagram marketing strategy that you have implemented to make future improvements...
2. Target Audience Must Be Clear
The number of followers does not guarantee the occurrence of many conversions if Instagram marketing is not on target. It would help if you researched your target audience to find out their preferences, interests, and how your audience communicates. You can start by implementing an STP (segmenting, targeting, and positioning) strategy.
Segmenting is an effort to map the market by grouping consumers based on certain demographics. For example, grouping by age, domicile, occupation, income, to lifestyle.
Targeting means targeting according to the consumer group you are targeting. For example, the target market is women aged 25-34 years who live in big cities.
Positioning is how you communicate your product to consumers. For example, informing the differences and advantages of acne-removing products that are better than competitors' products. In this case, they use language that suits their daily life.
A transparent target market will help you design Instagram content relevant to the target audience. The goal is to create better customer interactions, increase engagement rates, and increase sales opportunities.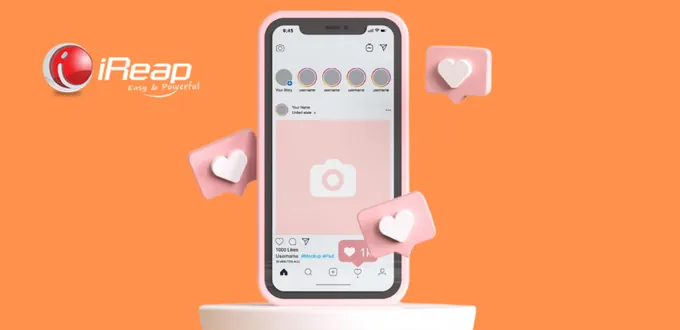 3. Quality Content That Fits Your Target Audience
Instagram is a social media for sharing visual content. To attract the audience, you need to prepare interesting and quality content. For example, uploading inspirational content that raises emotions, fun and entertaining content, inspiring content, and even promotional content wrapped in interesting storytelling.
4. Content Updates Regularly
In addition to creating exciting and quality content, the following way to be able to promote products on Instagram is to update content regularly. Also, pay attention to the right time to promote products on Instagram. According to SproutSocial, it's best to update content on Wednesdays at 11.00 WIB. Meanwhile, the best time to update content according to CoSchedule is between 08.00-09.00 WIB and 12.00 – 14.00 WIB.
There are many benefits that you can get if you update content regularly, such as:
Make your business more trustworthy.
Can reach a wider audience so that more and more people are interested in finding out about your business.
Increase sales conversion.
Appears in the top searches when potential customers use the Instagram search feature to find products that match their needs.
5. Understanding the Instagram Algorithm
The Instagram algorithm is a parameter for displaying the content that gets the most attention. The key to the Instagram algorithm, consists of:
Engagement or user interaction with content. This interaction can be in the form of likes, comments, saves, and shares. Interaction will encourage content that ranks well to appear on other users' Instagram feeds.
Speed ​​of engagement means the speed at which interaction occurs, which can be seen from the number of likes, comments, saves, and shares when the content was recently uploaded. This will keep the content to continue to appear on the homepage.
Recency means latest. In other words, the latest content has better value in the eyes of the Instagram algorithm because it is easier to view.
In increasing engagement, creating content that provokes interaction and uploading it at the best time is not enough. There is a need to answer every comment on Instagram, thereby encouraging the creation of conversations between brands and followers.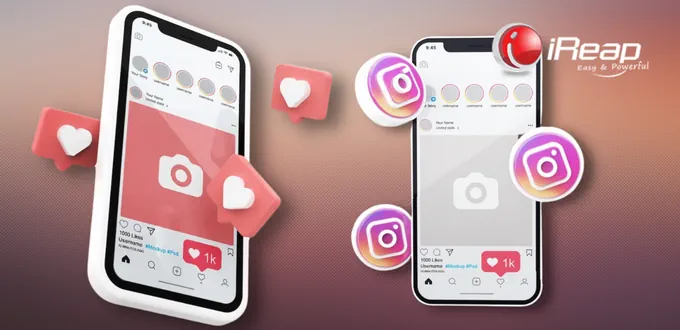 6. Interesting Captions and Inviting Interaction
In addition to content, interesting captions can also invite Instagram users to follow you and don't hesitate to interact through the comments column. In making a draft caption, you need to pay attention to the following:
Placing interesting sentences or information that can encourage the audience to read to the end at the beginning of the caption.
Insert a call to action (CTA) to get your audience to do something for you. For example, try to mention your friend who behaves like this.
Ask the opinion of followers. For example, you sell clothes and create OOTD content to hangout on the weekend. Try asking in the caption, which outfit they choose for a walk on the weekend. You can also use asking for opinions as a way of promotion on Instagram stories.
Enter up to four hashtags to make it easier for potential customers to find your content.
Using language style that suits Instagram users or target market. You should also learn the science of copywriting.
7. Use Hashtags and Keywords
Hashtags are keywords that are spelled without spaces and use a hash mark. Hashtags are useful for grouping content. Using the right hashtags has the potential to increase followers and make content easier to find.
You can use hashtags that are common, popular, and relevant to the content. You can find popular hashtags through hashtag search research in the explore menu. In addition, create a unique and memorable hashtag. Also find out about hashtags that Instagram has banned for abuse to avoid problems with your content.
That's how to promote products on Instagram that is practical and can make your products sell well! So that the promotions you do on Instagram have the potential to create transactions, also apply product promotion tips on social media.