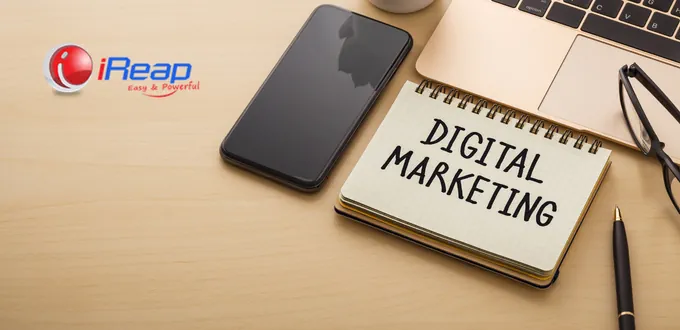 Nowadays, almost everyone has a gadget and is connected to the internet. When they need something, they will search the internet first. This opens up vast opportunities for business owners to market their business digitally by implementing a digital marketing strategy. How to start a business with digital?
How to Start Digital Marketing for Beginners
1. Owning Digital Assets or Digital Promotional Media
To implement a digital marketing and do promotions digitally, you need to have digital assets and online promotional media. Digital assets mean you have a business account on a digital platform, such as on various social media (Instagram, Facebook, Twitter, TikTok, LinkedIn, Pinterest, and business websites).
In addition to having digital assets, you also need digital promotional media, for example, online stores in large marketplaces, use of business WhatsApp applications, and digital marketing channels (Google Ads, Facebook Ads, TikTok Ads, and so on).
No need to have it all. You have to choose 2-3 digital assets, the digital promotional media you want to use, and determine the campaign channel you want to use. Then, optimize its use...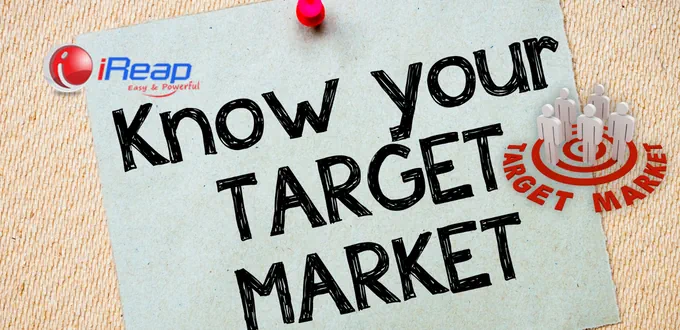 2. Have a Target Market That Matches the Product
To implement digital marketing to be optimal, you also need to have a specific target market following the product you want to market. This means, can your product be a solution to meet the needs of the target market you want to reach?
To determine the target market, you need to do a detailed analysis, such as:
Who is your target market?
How old is your target market?
What is his job?
Promotion and marketing locations?
Revenue (the ability of customers to buy your product)
Target market's shopping habits?
What social media platforms do they use most often?
Which marketplace do they usually shop on?
Having complete data on the target market will make it much easier for you to carry out digital marketing strategies effectively to get more customers and increase the potential for sales.
3. Prepare Promotion Plan
The success of the digital marketing strategy that you implement is directly proportional to the way you create and develop a promotional plan that you want to do. Some things you need to pay attention to when preparing a promotional plan, among others:
Promotion on social media: What are the two main social media businesses a business wants to optimize for? What kind of content will be created? Is the form of content using photos, videos, or just writing? Who is in charge of running promotions on social media? Need not use calendar content?
Website promotion: Do you have a business website? What will you do so that internet users can easily find the website on the Google search engine? Have you implemented SEO for your website? How about the content you provide on the website? Is there a landing page and complete product information on the website?
Marketplace: How has the marketplace been managed? Have all products been uploaded to the catalog in the marketplace? Is it good or not the quality of product photos/videos, availability of complete product information and descriptions, customer service in the marketplace, and promotions that can be done in any marketplace?
Digital channel to maximize promotion: any choice of promotional channel, whether implementing SEO and SEM, conducting social media marketing (SMM), placing ads on Google or other social media (Fb Ads, IG Ads, TikTok Ads), working with influencers, working with bloggers to do product reviews and so on.
4. Creating Platform-Based Content
Content creation also needs to be carefully considered. Try to create content that is appropriate for the platform. For example, let's say you're targeting millennials and teens using TikTok as your target market. Of course, your content is compatible with the TikTok platform, such as how-to videos, inspiring creative videos with additional support, motivational videos, or product-related tutorial videos. On TikTok, it doesn't have to be dancing content.
In principle, article content on your business website can be a solution for anyone who visits your website. If you want to maximize the content on the website, then make various inspiring and informative articles that are "containing." In this way, they will return to visit the business website, and they can become customers every time in the future.
I still need careful planning. Remember, don't create content carelessly. Don't let the content be created randomly; potential customers are deterred and don't want to visit your social media or website anymore.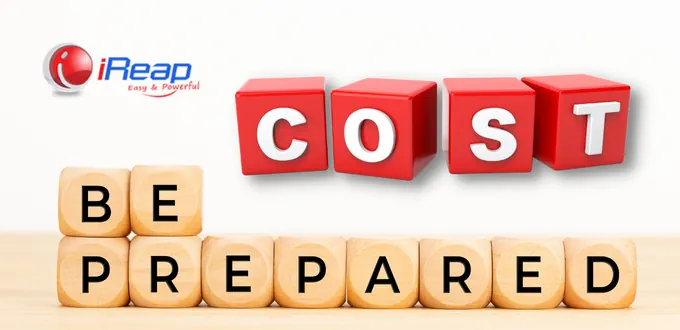 5. Setting Up Fees
In running digital marketing, of course, there will still be costs that you need to budget for. For example, to place ads on Facebook, Instagram, or Google. Fees are also needed when you want to promote with influencers or bloggers. Calculate the cost of this digital marketing as best possible, especially if you are still pioneering and starting a digital business.
To support business development, you can also equip yourself with various supporting applications that make it easier for you to provide the best customer service and manage your business more effectively and efficiently. One of the applications that will help you manage your online business is the iReap Pos application. Various features available in iReap Pos will make it easier for you and your team to manage and run store operations, such as cash register systems, goods management systems, and customer databases. Download the iReap Pos app directly here.
So, you already know the steps to starting digital marketing for beginners and implementing digital marketing strategies effectively. In order for your business to grow faster, it's a good idea to have a complete understanding of digital marketing strategies. Check the review here: Digital Marketing Strategy: Definition, Benefits, and Types.