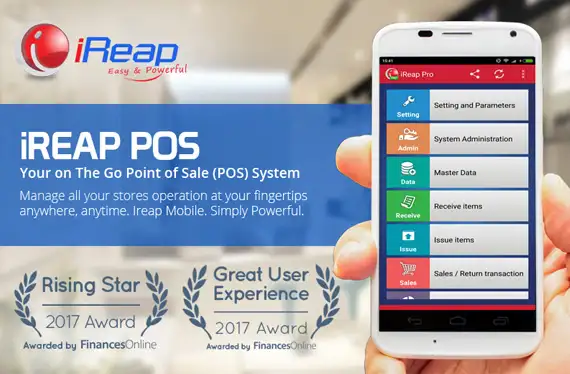 To realize the vision of the Indonesian IUMKM Association (AKUMANDIRI), namely to make cooperatives and IUMKM significant variables in the Indonesian economy.
AKUMANDIRI is collaborating with the Point of Sale industry players, namely iREAP POS PRO, to be able to jointly help Indonesian MSME business players to be able to grow and develop.
One of the problems often encountered by MSME business people in Indonesia is the limitations of innovation and technology in operating their businesses more efficiently.
Inevitably messy stock and sales that are not recorded correctly and in real-time are challenges often felt in running a business; when MSME business, people have other activities that are not always in the store to monitor their business directly.
To respond to these challenges, iREAP POS PRO presents a solution for these MSME actors to control their stores more efficiently.
With iREAP POS PRO, MSME players can control stock and sales in real-time. Everything is recorded correctly by the iREAP POS PRO system, from profit reports and the available supply of goods sold.
It is hoped that creating a sound business ecosystem will make it easier for MSME business players to focus on strategies to increase profits significantly based on the recording of the system carried out by iREAP POS PRO.Together with AKUMANDIRI, IREAP POS Facilitates MSMEs to Grow