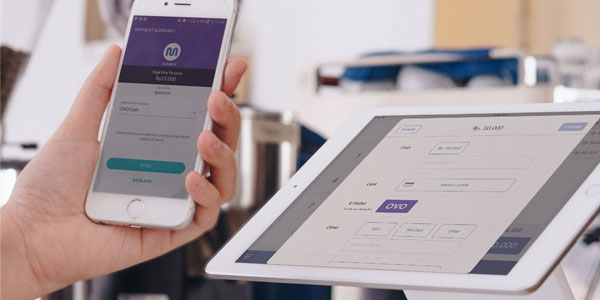 The presence of Mokapos (Moka POS) enlivened the choice of Point of Sale (PoS) applications in Indonesia. Pioneered by PT Moka Teknologi Indonesia, Moka POS is designed as a solution for business people in managing transactions with consumers and monitoring employee behaviour.
The technology they use has also helped many parties from MSME activists, retail entrepreneurs, to famous restaurants.
Also read: Online Cashier Program Helps MSMEs to Advance Business.
Moka POS features and services
The Point of Sale system or the modern cashier system from Moka POS has many features that make it easy for you to do many jobs such as:
Send receipt through short messages to e-mail. This feature allows you to promote a broad range without having to waste paper.
Manage more than one order. In this case, you need to authorize Mokapos before replacing the saved transaction.
Monitor cash flow inefficiently.
Employee evaluation based on a performance recorded in the system.
Moka POS, which was established in 2014, has been using a cloud system to store data. That way, you don't need to worry that data or other files are missing.
Cloud systems can also help businesses supervise the performance of business branches in real-time, even if they are not in the immediate location.
Services that you can access when using Mokapos include:
Design promos and their active periods using Backoffice.
Use the Moka Loyalty Program through Backoffice without having to use a membership card.
Compile sales reports that you can access anywhere and anytime.
To facilitate the payment system, Moka POS works with many e-wallet vendors such as OVO and T-Cash.
That way, the non-cash or cashless transactions they plan will ease the burden on MSME activists and other business people in the digital business world.
Comparing Moka POS with iREAP POS
In addition to launching financial management, you can also make Moka POS as a comparison with other Point of Sale applications.
One of them is iREAP POS who has experience in the retail industry for more than 20 years.
Like Mokapos, iREAP POS handles clients from various groups. Call it small-scale retail to multinational companies.
This is inseparable from the fact that iREAP POS provides complete facilities at an affordable price. With this application, you can access data anywhere and anytime online and in real-time.
For those of you who are not accustomed to using modern cashier applications, you don't need to worry because iREAP POS is designed in a simple and interactive interface.
On the other hand, embedded technology is not much different from Moka POS. Call it Backoffice to develop business and cloud systems from SAP Hana Cloud for online data storage.
Both Mokapos and iREAP POS can be installed on Android-based phones.