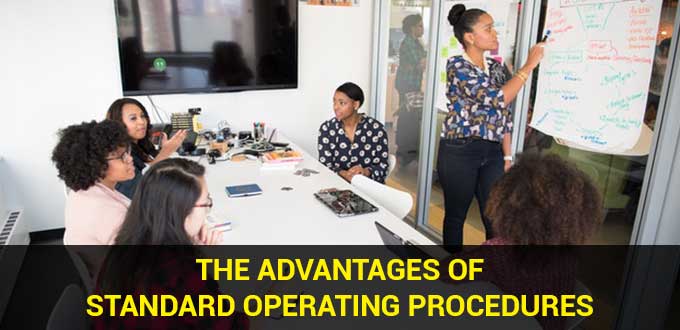 A Standard Operating Procedure (SOP) is a system that will be compiled to make a job easier, more orderly, and cleaner. Of course, regardless of the form and type, every company will require guidance in carrying out the duties and functions of the elements that comprise a company unit.
Did you know that iREAP can assist you in organizing and running the operations of a store, which includes a cash register system and a system for more easily managing an item? You can demonstrate this by downloading the app for free.
Organizational Advantages of Standard Operating Procedures
There are numerous advantages to holding a standardization process and documenting a formal SOP in your organization. The following are the advantages of implementing standard operating procedures in your business or organization:
Used as a reference made by an employee upon completion of a specific job to reduce omissions and errors.
The next advantage of standard operating procedures is that they enable employees to be more self-sufficient and less reliant on management intervention, allowing them to reduce the involvement of a leader in carrying out the process on a daily basis.
It will improve accountability even further by documenting specific responsibilities in carrying out their duties.
Developing a measure of performance standards that will later provide employees with a concrete way to improve performance and can aid in the evaluation of efforts made.
Will develop training materials to assist new employees in performing their duties more quickly.
More would imply that the organization is more efficient and well-managed.
Provides a guideline for employees in a service unit to follow when performing daily service delivery.
To avoid task overlap in the execution of service delivery tasks.
To aid in the detection of procedural errors in the provision of a service and to ensure that the service process will continue in any situation.
This is an explanation of the advantages of standard operating procedures. As previously stated, implementing these operational standards will play a critical role in a company's growth and development.
The thing to remember is that the standard operating procedure (SOP) is still a procedure that requires periodic review because, in line with the company's development, there will undoubtedly be a change that occurs in the future, both internally and externally.