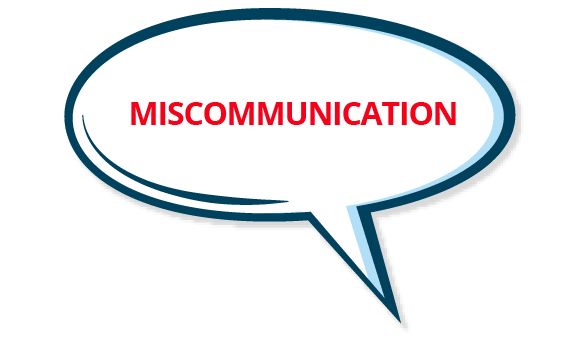 When I was going to write this article, I rememberes some occurrence that ever happened when I met the sellers or servers (people who give service). The communication that they give might have meant not to 'harm' customer, but in reality there are still communication which is still wrong and make customer uncomfortable even angry. As a business consultant, I feel unsettled because there are not many Indonesian companies which has good customer service so that they lack of strong competition.
My analisis is that many business owners that do not understand about communication so that Analisa saya, banyak pemilik bisnis yang tidak paham tentang komunikasi sehingga akhirnya in the end wrong/ improper when serve the customer. There is one story that I experienced while ordering tickets at one of the travel agent who happens to belong to one of my friends. I communicate via social messenger because it could not come directly. When I send a message "Can I get help to know the prices to Surabaya from Jakarta on May 10, 08.00 a.m?" and they answered "We answer one by one". What do you think with the answers? Is the answer right?
In my opinion, the answer above in Indonesian is clearly not wrong, but the sentence does not provide comfort to the customer. Why? Because the answer is stiff and unfriendly. The next question, whether the officers who answered through social messenger know and realize that the answer is less precise? Regardless of consciously or unconsciously, a clear answer should not have happened. Customers always want to be addressed well and not being answered with short sentences that do not have clear meaning. Try to compare if the answer is "Yes sir, we will help check. Please wait". Can you tell the difference? I think the second answer will certainly make me much happier and feel cared for.
Then how to communicate in order to do well without any misperception and clear to the customer? Of course there is only one answer, which is to train the team which are involved in the service process so that they know how to communicate well and correctly. Remember! Communication does not only happen through face to face, but also occurs via email, social messenger, and other media. So communication in all these pathways must be considered because it is a very important point.
My experience as a consultant has shown that many companies are miscommunicate with customers. I am often surprised to see some letters sent by the company to customers who are less friendly. One that I remember is a customer notification letter to pay bills whose sentences are less friendly and seem threatening. This letter has become a templete used for years. It's sad because business turnouts are not aware that the contents of the letter are not quite right.
If the communication you do is wrong then do not be surprised when customers move to competitors because of hurt and anger. Are you willing to lose customers? Or are you more willing to spend training funds that may be costly enough to increase your team's competencies so they can establish a pleasant communication?
Good luck and be successful for you.

Written by,

Djoko Kurniawan
Senior Business Consultant | UMKM Expert
DK Consulting Group Jakarta
Email: info@djokokurniawan.com | IG: djoko.kurniawan | www.djokokurniawan.com