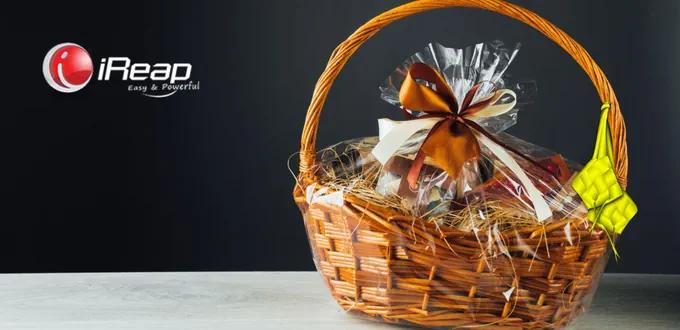 The contents of Eid hampers can be in the form of prayer tools, pastries, Eid dishes, and much more. It's just how you arrange the contents and decorations to make it look aesthetically pleasing.
Need more inspiration and ideas so that your Lebaran hamper business sells well? In this article, read 11 Eid hampers business ideas and how to make hampers.
When should I give Hampers for Eid?
No specific time determines when to send Eid parcels/hampers. You need to adjust the shipping process based on the content.
If the contents are in the form of prayer equipment, cutlery, or home decorations, you can send them H-10 to H-7 before Eid al-Fitr, especially if you send them via courier or delivery service. Delivery can be on time.
But if the contents are wet cakes, market snacks, cakes, or Eid dishes, you can send them H-2 before Eid. With notes, the process and delivery distance are pretty close to home.
It would be better if you also adjust the delivery of Eid hampers by considering the delivery time, the process, and whether or not the shipping activity is busy at the shipping service.
Why Give Hampers?
There is no obligation to send hampers. But now sending hampers is a tradition in society. Moreover, there are many benefits of this tradition, such as:
Build friendly relations and strengthen good relations.
Share happiness in special moments.
Growing empathy and caring for each other.
As Eid greetings, gratitude, apologies, and gratitude.
Sending each other hampers can also substitute for being present when you can't meet each other face to face with family, relatives, work colleagues, or business relations.
What are the contents of Eid hampers?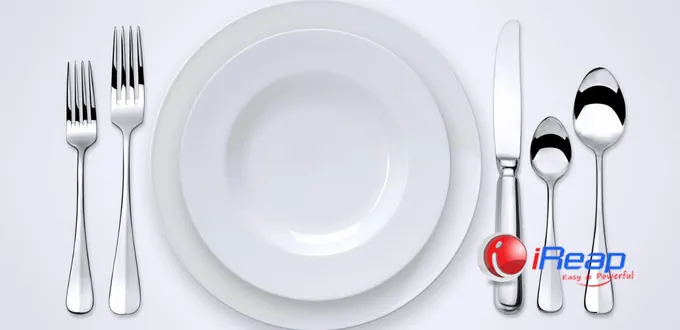 1. One Set of Eating and Drinking Equipment
A set of eating and drinking utensils with a unique design, such as carvings or made of wood, can be a unique gift. You can adjust the colour and pattern to the recipient's preferences.
Even better if it is complete with a matching coloured napkin. Giving eating and drinking utensils like this can also be a memory that the recipient will remember.
2. Pastries
Sending pastries for Ramadhan and Eid hampers is also an option. Indeed, gifts in the form of pastries are too common.
But still, the recipient will be happy to receive this gift mainly if it contains a variety of favourite pastries, such as nastar, macadamia cookies, snow white, chestnut, and so on.
First, pack each type of pastry in a pretty little jar. Then, arrange the pots in beautiful boxes, wicker baskets, or aesthetic wooden containers.
Remember to add paper shavings or Styrofoam chips, so the jar doesn't break during the shipping process.
3. Coffee
Coffee is one of the contemporary drinks that are popular with teenagers and parents alike. That's why coffee is still suitable if used as Eid hampers.
The form of coffee can be fragrant coffee beans of various variants placed in glass jars. It can also be in the form of ground coffee (in pots or special packages). This gift is perfect for recipients who are coffee fans.
4. Equipment and Make-up Set
If you know that hampers recipients like make-up, there's nothing wrong with making a set of make-up, starting from eyeshadow, blush, lipstick, mascara, and even foundation.
Complete the contents of this package with other makeup tools, such as brushes, eye shadows, and others. Guaranteed the recipient will be pleased.
Apart from make-up equipment, you can also pack skincare packages into Lebaran hampers.
5. Equipment and Cooking Needs
Almost all mothers like to cook and also want to receive gifts with modern cooking equipment.
Especially if it is equipped with various other cooking needs, such as packaged kitchen spices, imported sauces that are the family's favourite, or cooking ingredients they have never used.
So, there's nothing wrong with making Eid gifts for mothers at home, for in-laws, or for other relatives.
6. Aroma Candles
Currently, quite a lot of fans of scented candles or scented candles. This candle is not only for aromatherapy but can also decorate a room or make a room smell good.
If you want your Lebaran hampers business to be different from other businesses, you can make these scented candles your superior product.
For candle stock, you can work with candle manufacturers or produce your scented candles in various shapes and scents.
7. Prayer Tools
Want to give an Eid gift that is meaningful and can be used at any time? Just give hampers containing prayer equipment, from mukenas, sarongs, prayer mats, prayer beads, and headscarves. Wrap everything in one. The recipient will be pleased.
8. Home Decoration
There are various home decor forms, including unique wall hangings, paintings, tablecloths, or kitchen spice storage. If you want to give hampers different from usual, choose the parcel's contents in this home decoration.
9. Ornamental Plants
For lovers of ornamental plants, they will be pleased if they get a gift in the form of a plant they have long wanted, a unique plant, or other types of plants that are hard to find. You can make these plants as hampers. To decorate it, add ribbons and greeting cards.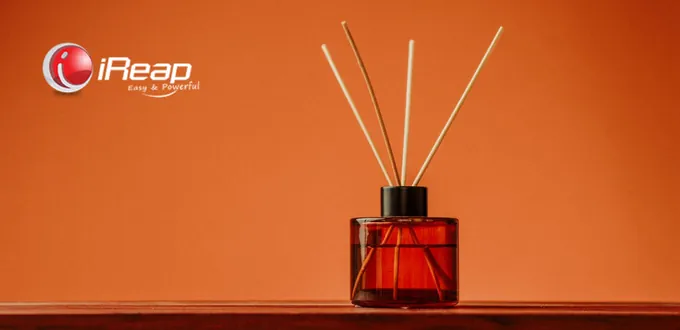 10. Fragrance Diffuser
Air freshener or fragrance diffuser is a trend lately and has many fans. Not only as a room freshener, but many cute diffuser shapes are also suitable as decoration or additional room decorations.
If you want to give hampers filled with air fresheners like this, ensure the fragrance is liked by the person who will receive it.
11. Typical Holiday Foods
The celebration of Eid al-Fitr or Eid is complete with special Eid dishes, such as opor, rendang, ketupat, and others.
This type of typical Eid food is also suitable as hampers. You must be able to package it properly and deliver it on time.
How to Make Beautiful Hampers
1. Determine the Theme and Fill Hampers
Determine the theme for Ramadan, Eid, or other moments first. Then, determine the content according to the preferences of the recipient.
For example, hampers contain coffee-making equipment for coffee lovers, while hampers contain cooking equipment for those who like to cook.
2. Prepare a Box or Basket
Choose a container to place all the hampers in. You can choose baskets in different shapes and sizes or use a crib.
Customize this container with its contents. For example, if the hampers are pastries in a glass jar, then a beautiful box can be an option.
Meanwhile, wicker baskets made of rattan or bamboo are more suitable if the contents are heavy, such as cooking utensils or eating and drinking utensils.
3. Cover the basket with cloth
Give the base inside the basket or box to make it look beautiful. You can use table runners, decorative paper, or other types of floor.
Choose a colour that matches the theme but doesn't contrast too much with the contents of the hampers.
4. Arrange the Hampers Contents
After decorating the container is complete, first, arrange all the contents and place them in a safe position (not easily spilt or broken).
It is better if the extensive contents are at the bottom and place small items at the top. Ensure the contents are not excessive so the hampers look attractive.
5. Decorate and Add a Greeting Card
If you still see empty spaces in the container, add pretty decorations, scraps of paper, or other shapes to keep the contents of the hampers from falling apart. Then, place the greeting card on the visible part. Remember, the card is filled first.
6. Safe Packaging Finishing
In the finishing stage, ensure the packaging is safe and not easily damaged or torn. Check again whether the decoration is satisfactory or not.
You can also attach a ribbon as a finishing touch. Use two cream and golden yellow stripes to make it prettier. If everything is done, then you contact the delivery service for the delivery process.
The Lebaran hampers business is a business that promises quite a profit, especially if you can choose unique and memorable content coupled with beautiful packaging decorations.
In addition, business success is also determined by managing your business, from managing finances to carrying out promotions, using store applications, or increasing sales. Need tips on how to run and grow a business? Let's check here: Business Tips.