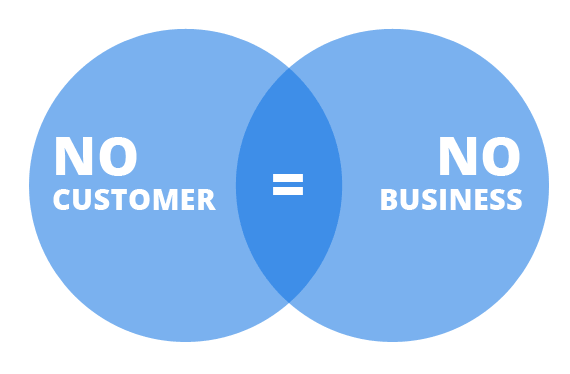 At the beginning of this article, I want to tell my bad experience that happened in Soekarno Hatta International Airport, Jakarta when I would fly with one of airliners from Jakarta to Jogjakarta.

My flight schedule was at 7.35 a.m and I arrived in the airport on time which is at 6.45 a.m because one day earlier I had done web check-in. As usual, I went to the check-in counter only to make sure my departure gate and I was asked to go there directly, but when I arrived in front of departure gate, there was employee who blocked me to enter the gate. However, I was still walking and going to the airplane's entrance door. They had already seen me from a far, but strangely when I got closer to the airplane, the door was closed. Thus, I could not enter the airplane with unclear reason, but I believed that my chair was used by "people" who dare to pay with expensive price.
This incident is very disadvantage because I needed to ride the next plane. This means that I needed to cancel some arranged plan. I think that this incident is very strange because the airplane departed earlier with illogical reason and without earlier notification.
Finally, I must give hard complain to this 'red color' airplane. Accidentally, my complaint was accepted and they gave a solution to ride the flight at 9 a.m. Besides me, it turns out that there were some other passengers which were not given permission to ride the airplane, but they just accepted the decision from that airlines not to be able to fly at 9 a.m. There was also a passenger which I was acquainted and he finally rode the airplane at 12.25 p.m even though they had an event in Jogjakarta at the morning.
From the story above, you must be agreed if I said that this airlines has not run the business with Service Excellence principal. They do not assume that the passengers are 'appreciated human'. They still have assumption that the passengers are the people who 'need' so that they cannot do arbitrarily. They also do not own awareness that business cannot run without customer (no customer no business). It may be that they feel that they 'above wind' because the total of airplanes are many enough, feel needed, and the business grows fast.
This arrogant attitude becomes bad signs in business. If they do not fix their service procedure immediately, it is impossible in the near future that they would be left behind by their customers. This means that their business would collapse. Remember that in business history – there is no brand which long-lived if it does not care with its customers.
My message to all businessmen, do not be arrogant to customers and make decision which make them disadvantage. Use the principal that your business exists becaude of your customers. Make all your employee aware to always appreciate customers because they are the one who gives salary.
As businessmen, you should not feel as the only business conqueror in particular sector 'as it was done by airline that I mentioned above'. How big is your business, it will never last and will always can be defeated by your competitor if you do not always 'ready' to give your best thing to customers. Once more, No Customer No Business.

Written by,

Djoko Kurniawan
Senior Business Consultant | UMKM Expert
DK Consulting Group Jakarta
Email: info@djokokurniawan.com | IG: djoko.kurniawan | www.djokokurniawan.com