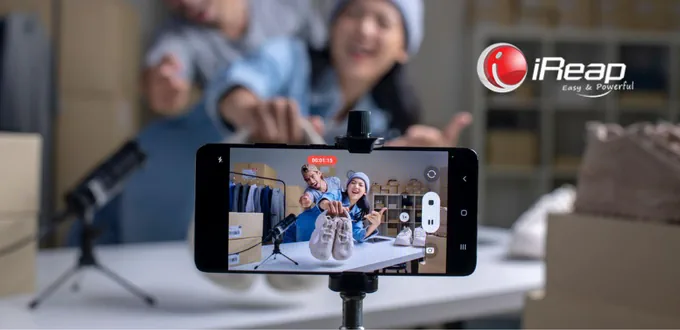 What kind of online business without capital? There are many types of online businesses that you can start without capital, such as being a content creator, social media admin, affiliate marketing, digital marketer, influencer, language translator, blogger, and so on.
You can run all these online businesses without capital. Even students, housewives, employees, or whoever you are, who want extra income, can have their businesses.
So, read this article to find out 13 online business ideas without capital that can be a source of additional income.
How to Earn Extra Income
Most people who want to start a business are worried about how much capital to provide. That was before. If in the digital era like now, there are wide open opportunities in doing business because there are many businesses that you can start even if you don't have the capital.
Just use a cellphone, smartphone, computer/laptop connected to an internet connection; you can have your shop, sell online, or run other types of online business.
This also applies to those of you who are still students, housewives, or employees. You can run your business and earn extra income in between free time.
You can also learn the keys to having various business ideas and achieving success in doing business, for example:
Read lots of books and articles on how to earn extra income, online business ideas, or how to start and grow a business.
Join informative sites that discuss tips on running a business, business ideas, how to manage business finances, and so on, such as iReap News.
You can also listen to Spotify or Podcasts and even watch YouTube from business experts regarding recommendations for online businesses without capital that are safe and reliable.
Another way to get online business ideas without capital, you can continue reading this article until it's finished.
13 Online Business Ideas Without Capital to Get Additional Income
1. Dropshippers
For those of you who often shop online, of course, you are familiar with the term dropship. Dropship is a business without capital you can run by selling other people's goods online.
Later the customer receives the goods on behalf of your store, but the sender of the product is another party (product owner). In other words, you don't need to have stock to be able to sell.
The idea of ​​an online business to become a drop-shipper is quite promising, profitable, and easy to run, and you can start with a smartphone connected to the internet. How it works, you help other shop owners or product owners sell their goods.
The profit you get is the difference between the selling price and the product's purchase price. Even though they look similar to resellers, there are still differences between resellers and drop shippers.
So, how to start a dropshipping business? Here are the steps:
Search and find items that are in demand and that you want to sell.
Create your online store. You can create an account on e-commerce sites, such as Shopee, Tokopedia, Blibli, Lazada, and others.
Set the layout of the products you want to sell, along with a complete description of each product.
Create social media accounts and start promoting your online business.
If there is a product order from a customer who has received payment, place an order with the product owner so that they can send the product to your customer.
2. Affiliate Marketing
Affiliate business is almost the same as drop shipping, which is the same type of online business without capital where you need to promote and sell other parties' products.
The difference is not the profit from the difference in product prices that you will get as income but in the form of a commission based on the agreement, between 25% – 35%.
To run an affiliate marketing business, you can start using a computer, laptop, or cellphone connected to the internet. After that, register yourself in the affiliate program.
If approved, you can offer products, services, or business services to customers using the affiliate link that has been provided.
The profit from this business is in the form of commissions or rewards based on the number of product purchases from the affiliate link or coupon code you share.
Some examples of how to run an affiliate marketing business idea include:
Create a website that discusses certain products and provides affiliate links to e-commerce or product pages so consumers can purchase directly.
Make a video review or unbox a product on YouTube. Then you can include affiliate links in the video description.
Create social media accounts promoting certain products, and provide affiliate links in bio or captions.
Create an application or game that provides affiliate links in the application.
To successfully run an online business with an affiliate marketing system, you must promote your business diligently so that many people buy products from your affiliate link.
3. Content Creator
To become a content creator, you can use a laptop or computer at home. If not, using a cell phone can already be a content creator.
In addition, you need to have the ability to create exciting content. The form of the content can be text, images, video, or audio.
Many industries need content creators, such as media, marketing, entertainment, education, and information technology.
The need is usually to create content, advertising materials, videos, or website articles. That's why running this business idea still has a great chance of getting a decent profit.
If one piece of content costs 50 thousand – 100 thousand, then if you create 100 pieces of content per month, you can get a minimum of IDR 1,000,000. Experienced content creators with good work can get up to 500 thousand per content.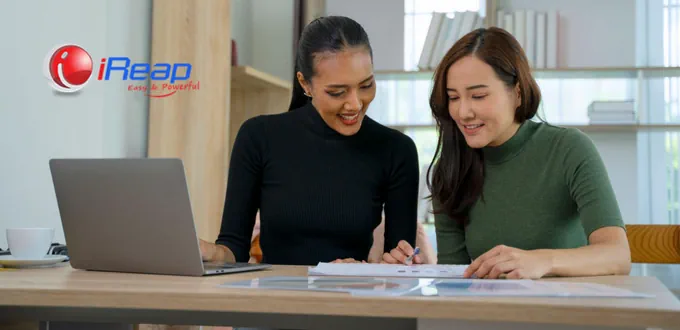 4. Social Media Admin
The following online business idea without capital that you can try is becoming a social media admin.
Their duties vary, from creating and managing content, scheduling content publication, managing comments, advertising, creating and building interactions with followers to analyzing the performance of each content that appears on social media.
The principal capital to run this high business is creativity, lots of innovative ideas, can communicate well, and at least basic design skills to create good content.
In addition, you must have a personal cellphone or laptop. Sometimes, some companies provide particular cell phones for social media admins.
5. Online Courses and Online Private Lessons
Online courses have been increasingly in demand since the last pandemic. Many students are also used to taking online courses and online private tutoring.
This could be an online business idea that promises profits if you also have teaching skills in a certain field.
Examples of online courses you can run: become an online private tutor for elementary to high school students, become a teacher on an online course platform for specific subjects with a salary or profit sharing system.
Alternatively, you can create your own online course by creating a WordPress-based website equipped with a Learning Management System (LMS).
6. Digital Marketers
This year, working as a digital marketer can also be a promising business idea. This is because many brands need digital marketing services to carry out promotions, and marketing, get customers, increase sales, or achieve other marketing goals.
To become a digital marketer, you must have expertise in using all digital channels to implement marketing strategies, such as social media, websites, email marketing, Google ads, search engine marketing, and even SEO.
Apart from that, you can work as a freelancer, run an agency business with a complete digital marketing team, or work as an employee in a company.
7. Website SEO Services
You can open SEO or Search Engine Optimization services if you have the expertise to optimize a website according to SEO techniques.
Generally, users of SEO services are website owners, online shops, brand websites, and so on. The work targets that must be achieved include the following:
Increasing organic traffic.
Increasing the number of users.
Bringing in more leads.
Increasing website visibility in search engines.
In addition, SEO services must also be able to help websites get the best rankings in search engines and conduct keyword research, content audits, technical SEO audits, and so on.
8. Become a Blogger
The blogger profession is also included in the online business. Because the writing you make on the blog can be for promotion for other businesses, you can automatically get income from this cooperation.
When a brand needs positive reviews, writing promotional articles to increase brand awareness, and so on, they must invite you to work.
The price for cooperation depends on the agreement, around 250 thousand – 500 thousand. Meanwhile, if your blog's performance and traffic are high, then the price of one blog post can be more than one million rupiahs.
Apart from working with brands, you can earn income from Google ads, placing banner ads, or joining affiliate programs.
9. Social Media Influencers
A social media influencer influences social media through the content he posts. To become a social media influencer, you must create and develop social media with lots of exciting and valuable content. In this way, slowly, many followers follow you.
The income you get as a social media influencer can come from product endorsements, collaborating to create content, being invited to attend events from brands, becoming brand ambassadors, product unboxing, and so on.
An ordinary social media influencer earns a significant income. For example, many influencers on YouTube have earned up to US$12 thousand with 100-500 thousand followers.
While Instagram influencers earn US$ 5 thousand, Facebook influencers earn more than US$ 6 thousand, and Twitter influencers around US$ 2 thousand.
The total income will undoubtedly increase as followers and viewers increase. Are you looking for online business ideas without capital? Just try to be a social media influencer.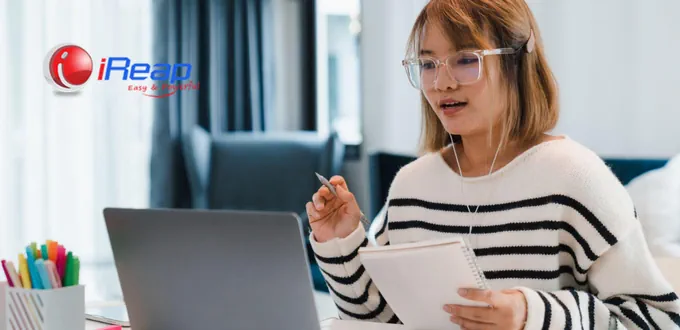 10. Foreign Language Translator
You can offer translation services online if you have foreign language skills, both verbally and in writing. This online business idea still has a lot of markets, you know.
You can translate various books and literature from various languages ​​into Indonesian, translate films and, dramas, documents in foreign languages ​​for companies and agencies, and much more.
To enhance your reputation as a language translator, have a supporting certificate. In addition, expand your network of friends and connections, and don't hesitate to ask friends to recommend your business. You can also join translator communities like the Association of Indonesian Translators.
11. Website Making Business
For those of you who are experts in coding and website creation, you can start a business by utilizing this expertise.
Especially now that many people need a website, whether for personal branding, business purposes, to implement marketing strategies, or even to create e-commerce.
So that many people know about you and your ability to create a website, first, create a personal website. Use this website as a business identity and promotional media.
Then build branding, and start promoting your services. Remember, keep learning, including making your website perform well in search engines.
12. Career As YouTuber
You can earn income by uploading videos on Youtube, receiving endorsement or unboxing services, or earning income from YouTube ads.
Even starting in February 2023, you can get income from making short videos for YouTube short. Starting this online business idea does not require capital.
Take advantage of a smartphone equipped with a camera, a laptop if you have one, and an internet network. After that, all you have to do is look for unique and creative ideas and execute those ideas into videos.
You know, Gen Halilintar used to make and edit videos using only smartphones before they became famous. Later, as time goes by and your income from YouTube increases, you can start buying and equipping your equipment.
To become a successful YouTuber, you need confidence, creativity, video editing skills, high spirits, and never give up.
13. Freelance writer
The following online business idea that you can try without capital; you can even use your cellphone to be a freelance writer. With a note, you have good writing skills, are knowledgeable, and understand various writing styles.
In addition, also complete your expertise to be able to create content marketing. Why? Because today many industry and company websites need quality article writers for their websites.
To start this business, you can join freelance writing communities, join freelancer platforms, do self-promotion, build personal branding, and so on. The success of this business also lies in the quality of the writing, portfolio, and extensive network.
Any business you start will have a chance of success. The critical thing to remember, you need to have passion and never give up. In addition, equip yourself with various devices that make it easier, for example, using a business financial recording application.
Oh yes, if you have high creativity and are skilled at making various handicraft products, try reading the following article; who knows, there is a creative business idea that is right for you. Check here: 15 Contemporary Creative Business Ideas for Millennials with Small Capital.