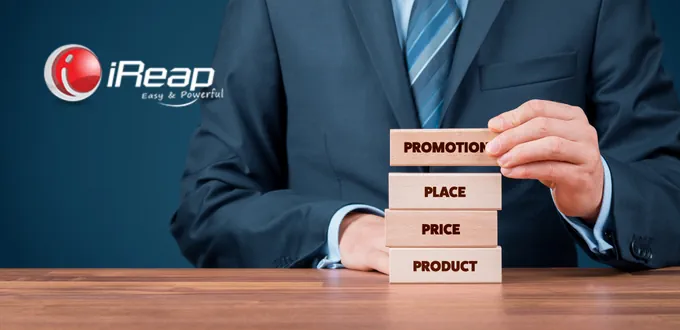 A business will not thrive without promotion. Promotion is the activity of introducing products to potential customers. Businesses must know how to promote products to attract the attention of potential customers. One of them, using effective promotional sentences or at least being able to create captions on Instagram for product promotion. Come on, find out how to make promotional sentences and examples of product promotions on social media.
Why Do Business Owners Need To Promote?
If the business owner doesn't do promotions, how can potential customers get to know the product well? Well, some of the benefits that business owners will get if they do promotions regularly, including:
Consumers can get better and faster information and education about the products offered.
The products and services offered can reach a wider market, both within Indonesia and abroad.
Helps maintain the loyalty of old customers and gain new customers, as long as you as a business owner also continue to interact with customers.
Using social media for promotion allows you to actively communicate with customers.
Increase company profits through increased sales transactions.
You can reveal facts about the product through a brief review to suggestions for use. In this way, customers can immediately get information about the advantages of the products you offer.
Helps create brand awareness and branding so that consumers will remember your product when they need it.
The more often you promote your product on social media, the more likely it is that consumers will see the promotional content on their social media homepage.
Influence consumers' point of view in making product purchase decisions.

…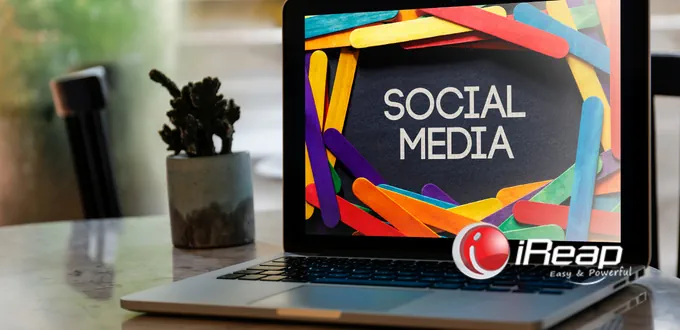 Tips for Product Promotion on Social Media
There are many social media platforms that you can use to promote, from Instagram, Facebook, TikTok, Twitter, WhatsApp, and others. So, how do you make promotional words for goods and services on social media? Follow 8 product promotion tips on social media so that your products sell well.
1. Know Your Target Market and Their Demographics
In promoting products, businesses need to identify their target market and demographics. The target market is the group of consumers that the company targets to purchase the product. Meanwhile, demographics is a grouping of consumers based on age, gender, educational background, total income, and domicile.
Knowing your target market and demographics will help you choose the right promotional words. To target children, you should use sentences that are easy to digest and fun. Meanwhile, for teenage consumers, you can use contemporary words.
Example:
"Are you tired of seeing pimples on your forehead? Don't squeeze it, it will make you pockmarked! Come on, use this facial wash with this natural ingredient to make your beautiful skin more glowing!"
2. The power of promotion lies in the first sentence
The power of promotional words that can attract attention, even influence the customer's decision to make a purchase, lies in the first sentence. For that, try to find out first what problems most customers face. Then, use the complaint as an opening sentence for your product promotion. Only then present your product as a solution.
Example:
"Already changed shampoos, but the hair is still dry and falling out? Duh, maybe you chose the wrong shampoo. It's better to wash your hair with Caring for Hair shampoo, which is made from natural ingredients and specially formulated to keep your hair healthy, beautiful, and beautiful. don't fall off."
3. Choose Promotional Words according to Brand Personality
Brand personality is a character that is attached to the brand so that it makes it closer to consumers. There are 5 types of brand personality in the business world, namely:
Sincerity, shows the sincerity, humility, and cheerfulness of the brand.
Excitement, showing courage, enthusiasm, and full of imagination.
Competence means telling that the brand is reliable, diligent, and successful.
Sophistication, shows your brand class, luxury, and glamour.
Ruggedness, showing brand adventurous, challenge-loving, and strong.
Examples of product promotions that match brand personality, for example the following promotional words from the KFC brand:
"Boys should know that girls prefer chicken skin to roses. Come on, take advantage of the buy one get one promo on independence day!"
4. Use Current Promotion Words
In promoting your product, you should avoid using outdated jargon. Instead, you can use contemporary words or according to current conditions. Examples of contemporary promotional words, including: baper, mager, bucin, hurcep, mantul , OOTD, OTW, woles, and more.
Example:
"Want to be loved more by Ayang on Valentine's Day? Take advantage of the bucin 2 cheeseburger promo for only IDR 35,000 on February 2-18, 2022."
5. Highlight Product Benefits
Although short, the promotional sentence must contain the benefits or advantages of the product being sold. Write down the benefits of the product based on the facts. Do not make false claims through the use of excessive promotional phrases.
Examples of promotional sentences that match product benefits:
"Use this serum moisturizer regularly in the morning and evening every day. You will see your skin looks brighter and dark spots fade after 15 days of use. Cus, try it right away, okay!"
6. Explain Product Content
To attract the attention of potential customers when promoting products online, you must provide information regarding the ingredients. The content of the ingredients can also encourage the target market to believe the product claims. Provided, you do not use excessive words.
Example:
"Turmeric has anti-inflammatory and antioxidant properties that can make skin calmer, moisturized, and look brighter."
7. Make Captions Short and Easy to Understand
Creating a short and easy to understand caption is much more effective than explaining it in detail. Moreover, social media such as Instagram, Twitter, and TikTok limit the number of characters or words in each user upload. So, just provide a description that reinforces the message in the content of the image or video you upload.
Example:
"Hungry, but lazy? Don't worry. Order the food menu of your choice via WhatsApp. There is a discount on free shipping on August 17-18, 2022."
8. Add Power Word and CTAs
Power words are words that have a strong meaning and can affect consumers psychologically or emotionally. While CTA (Call to Action) means a short sentence that encourages someone to take action. Adding power words to the CTA can certainly strengthen customers to make purchases. Power word is an example: complete, instant, original, newest, best, only today, big discount, and free forever.
Example:
"This leather jacket uses genuine leather from Garut. Limited stock! So, order now before it runs out, let's go."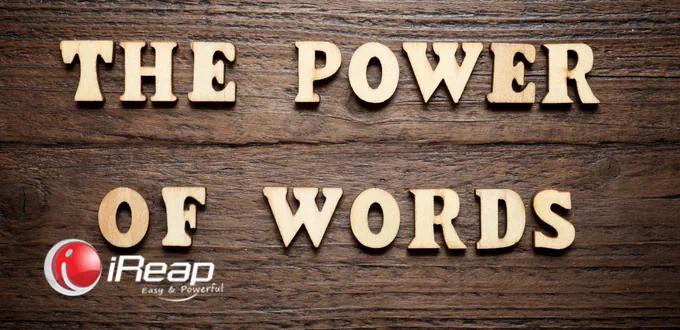 Sample Words for Promotion
Still confused about what are examples of promotions that can be done on social media? You can study the following product promotion examples.
1. Example of Product Promotion Words
"Too often exposed to the sun makes your face dull and dry? Come on, use Putri Glowing's sunscreen products before doing activities. Your skin will be moisturized and more radiant!"
"Black spots on the face don't make you feel PD? Use the most complete care products from Putri Glowing regularly for 10 days and feel the benefits!"
"Delicious food at the end of the month! How can that be? Our restaurant provides various economical packages starting from Rp. 15 thousand. Valid for online orders or eat on the spot!"
2. Sample Discount Promotion Words
"Special Independence Day promo, register now and get discounts of up to 35%!"
"Wait for the flash sale discount up to 90% starting at 00.00 WIB at the 11.11 promo."
"Claim the discount coupon at Toko Kenyang right now. This promo is limited to the first 100 buyers. Hurry up, get it!"
3. Examples of Cashback Promotion Words
"Want to buy a big profit OOTD shirt? Especially this month, get cashback up to IDR 250 thousand with a minimum purchase of IDR 500 thousand without product type restrictions."
"Last promo this month! Get cashback IDR 100 thousand for new users by entering this referral code when choosing a minimum deposit program of IDR 1 million."
"Want a big internet package and up to 75% cashback? You only need to pay using debit card X. Promo is valid from 2-10 March 2022."
4. Sample Limited Offer Promotion Words
"Water-resistant! Now you can wear a hood without fear of getting wet and dirty when it rains. Order now because the stock is only 5 pcs per motif!"
"Limited, only for today! Just buy one drink size XL all variants, free drink size S which can be chosen as desired!"
"Only today! Eat all you can all you can eat for only Rp. 100 thousand for the first 25 buyers!"
To be able to create promotional words that kick and make customers want to buy the products you offer, read and analyze how competitors do promotions. For example, by reading many reviews and tips on making promotional words. Even so, you still have to try to be creative in creating your own brand promotional words. In addition to applying the product promotion tips on social media in this article, don't forget to also apply the current promotion strategy, OK.