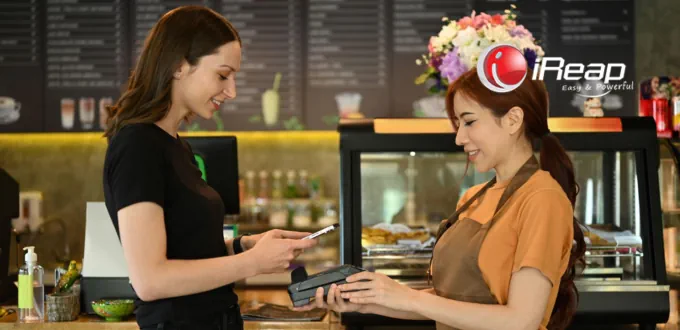 Restaurant employees have an essential role in maintaining service quality and creating a pleasant customer experience in restaurants.
So, as a restaurant business owner, you want to get the right employees. For that, first, check the guidelines for positions and duties of restaurant employees along with tips on recruiting employees in this article.
Positions and Duties of Restaurant Employees that Restaurant Owners Must Know
1. Chef / Cook
As the backbone of the restaurant, the chef's job is to prepare and cook delicious dishes according to restaurant standards. It is even necessary to create a delightful display of food and drinks.
That said, a chef must have knowledge of various cooking techniques and food ingredients and ensure a conducive kitchen environment.
However, the main task of the chef or cook is to have high creativity in creating a variety of dishes according to customer preferences and orders.
The chef profession generally has a career path, starting from trainer, cook helper, junior cook, supervisor, chef, to executive chef.
However, if your restaurant or restaurant is a manageable size, then it is sufficient to have a chef, assistant chef, and a few helpers in the kitchen whose duties can be adjusted as needed...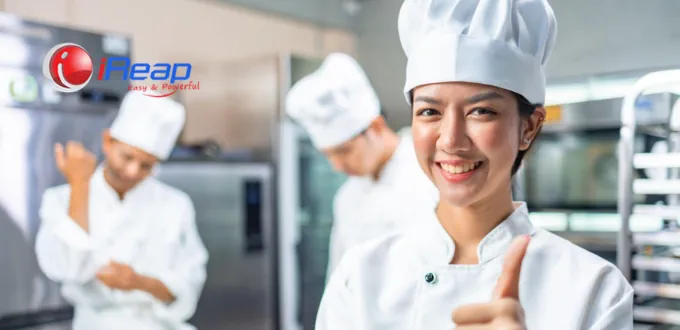 2. Assistant Chef
Why do you need a chef's assistant, even though there is already a chef? The reason is the chef's assistant will simplify and speed up the chef's task, especially when the restaurant is busy with visitors.
Usually, chef assistants can also help cook dishes to ensure all customer orders can be adequately fulfilled.
Other duties of a chef's assistant include:
Managing work schedules in the kitchen.
Managing customer order lists.
Preparing food and beverage ingredients.
Acting as a substitute for a chef when the chef is not at work or off.
For a chef's assistant to replace a chef who leaves, for example, you need to make sure the chef's assistant is also willing to study the various food menus that should be available in your restaurant.
3. Waiter
Servers are in a critical position in the restaurant business, considering they are the ones who will have more contact with customers. Some of the server's duties include:
Serve customers in a friendly manner and help them choose dishes.
Ensuring a pleasant dining experience for customers.
Receive orders and ensure customers receive their entire order.
Wiping and cleaning tables and chairs.
Listening to customer complaints.
So that servers can carry out their duties properly, ensure they have good communication skills, a friendly & polite demeanour, can work quickly and respond in various situations, and have sufficient knowledge regarding the available menu.
4. Washer / Washer
The washer's main task is to wash all dirty eating and drinking utensils and wash kitchen utensils with the correct washing technique. The goal is that there are no stains and odours left behind.
Don't let the plate be used for a customer who still smells of used food from other customers. This can cause customers to be disappointed and not want to visit again.
After the washing process is complete, the team in the washer section must also ensure that the storage area is free of dirt, dust, and even insects.
That said, quality control and cleanliness of cutlery and cooking utensils are the responsibility of the washer.
In some restaurants, washers are also responsible for the availability of running water, cleanliness of washing water disposal, garbage disposal, and maintaining the cleanliness of the dining area and toilets.
5. cashier
Employees at the cashier's job are related to payments from customers, calculating and recording transactions, making payment notes, receiving money, and at the end of the day must, make sales reports.
Because it relates to business finances, you need to recruit honest, diligent, thorough cashiers who can be trusted. You may also provide a cashier application that will support cashier work while minimizing queues at the cashier's desk.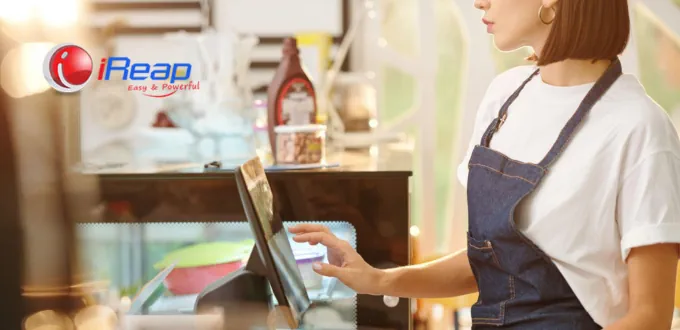 Tips for Recruiting Employees for Restaurants
To get quality restaurant employees who can help you advance your restaurant business, here are some things you need to do as a restaurant owner:
1. Honest, Passionate, and Responsible
No matter how great an employee's abilities are, it will only be valid if he is honest and can be responsible for his duties and obligations.
For that, make sure only to recruit employees who are honest, responsible, and have high morale.
2. Experienced
When selecting restaurant employees, it is essential to consider their experience in the industry.
Then determine whether the restaurant employee you want to recruit has work experience.
If you don't have experience, at least make sure they have a background and skills in the culinary field, especially cooking.
3. Practice Test
It's a good idea to take the time to do a test or practice test. For example, for a cook position, you should do a cooking test for several food menus. With a note, you provide the material, yes.
Meanwhile, for other positions, try a practical test of how they serve customers (for server positions) or how they use the cashier application (for employees who will fill in as cashier positions).
4. Reference
Always ask for references from prospective employees. Contact these references to ensure the candidate has a good track record and gets a positive recommendation.
5. Other Soft Skills
In addition to skills related to hard skills, you still need to pay attention to several soft skills that prospective employees must also possess.
Good communication, teamwork, and adaptability are some of the soft skills employees need.
Oh yes, above, it was mentioned that the cashier position is crucial because it relates to business finances. Find out more; come on, What are the Duties of a Restaurant Cashier?