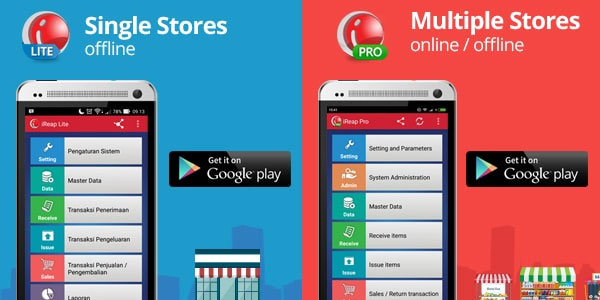 The use of a cashier application is very profitable to do. This is because the use of quality applications can help you to manage your business better towards progress and development.
For those of you who want to use a qualified cashier application but are confused about finding the best free cash register application that is suitable for your business, here are the reviews.

Also read: Tips for Choosing the Best Cashier Program Suitable for Your Business
Note the function
The first thing you need to consider when choosing a cashier application for your business is to pay attention to the functions offered by the cashier application.
The features offered by a cashier application will help you to get more profit—the more features offered by a service, the better.

Besides seeing whether a service has many features, the next thing to consider when using a cashier application for business is to see whether the characteristics possessed by a cashier application can help your business or not.
Is it useless if the best free cashier application you choose has many features but is not compatible for use in your business?
For iReap, the usefulness of an application offered is one thing that is very important to note. This is what causes the cash register application product from iReap to be the best application product for your business.
A product made by people who are experienced in retail has many features that are beneficial for use in the business world.
For those of you who want to know how well the features offered by iReap, you can directly download this application on your Android.

Pay attention to how it looks.
The next thing that makes an application a free android cashier application is about the display it has. A quality application must have an attractive appearance and of course, easy to use.
You certainly hope that your business becomes one of the keen, bustling activities and brings many benefits, right? Therefore, make sure you choose the cashier application that is easy to use.
Imagine if your cashier uses a cashier application that has a display that is difficult to operate and where your business conditions are very crowded.
The long line at the cashier is not sight and pleasant service for your customers, right?
Therefore, for those of you who want to grow their business, make sure you provide the best service to your customers, one of which is to use the cashier application that makes it easy so that your customers do not have to wait long.
Pay attention to the price.
The last thing in this article that you should pay attention to when you want to choose a cashier application is about the price of the cashier application you will use.
If there is a best free cashier application like iReap why choose another?