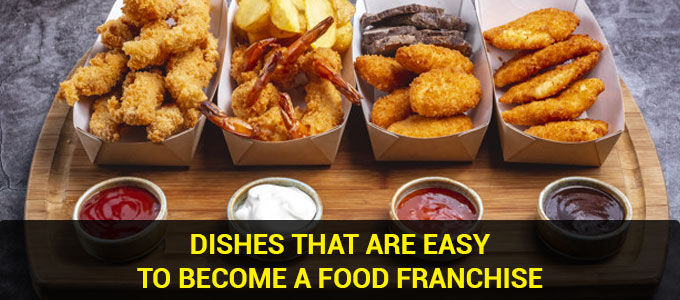 Are you planning a food franchise business? Confused about what type of food franchise you want to open? To make it easier to find ideas, let's discuss the following six types of dishes that have the potential to become a successful franchise in Indonesia:
Best Selling Food Franchises
Martabak
Who in Indonesia doesn't know Martabak? This food is a popular evening snack because of its delicious taste and is suitable for social gatherings. There are two types of martabak dishes, namely sweet martabak and savoury martabak.
In Indonesia, many franchises have used this culinary for business and success. The key to the success of the Martabak franchise is the creation of unique recipes and delicious flavours. As long as they can lock in this matter, the franchise owner can enlarge the brand name and can be successful from the franchise side.
Martabak itself is not difficult to make. Chef training won't take long. Cooking utensils and business equipment are also inexpensive. Many successful martabak franchises even support street sales. Due to these factors, it is not surprising that a food franchise business through Martabak can grow quickly.

Meatball
Meatball dishes have always been a favourite of Indonesians. The taste of meatballs can be made unique by adjusting the recipes. So each franchise can create its key to their success from the recipe.
This typical dish will certainly not be difficult to market. As long as it raises a well-known brand and tastes delicious, many people will try it. So, for those of you who want to open a meatball franchise, please mix your delicious recipes with a unique concept. As long as this is a success, it's guaranteed that your meatball can spread to become a successful franchise.

Geprek Chicken
Although known as a boarding house meal and cheap, this dish is highly sought after. Some entrepreneurs also understand that this folk dish can be unique with a change in its concept.
From using the extraordinary spicy level to the combination with different cheeses and chilli choices, it can produce a unique taste. Because of this, the variety of the Geprek chicken franchise began to spread and grow well.
For those of you who want to make your Geprek chicken into a franchise, make sure it's affordable, has a delicious taste, offers variety (spicy levels, chilli choices and even packages) and is known to many people. As long as these conditions are met, you can have a successful franchise business.
Fried Chicken
Apart from geprek chicken, fried chicken ala overseas franchise is also top-rated here. Different spices concoction makes this fried chicken a fast food that is quickly made and enjoyed for all people.
Usually, fried chicken franchises compete on the taste, price and package offered. Not all franchises sell only fried chicken. Things like spaghetti, chicken burgers, crispy strips and even fried skin can be side menu choices that make a difference.
Because franchises like KFC are more expensive on average, you can provide a cheap but no less delicious alternative. Because of this, it is not surprising that the fried chicken franchise spreads faster in Indonesia.
Chicken Noodles
Apart from meatballs, a popular choice of soup dishes in Indonesia is Chicken Noodles. This dish can be created a lot, and franchise businesses offer different flavours. It is not uncommon for the meatball franchise to provide chicken noodle menu options or vice versa.
This dish can use mushroom chicken topping, claws and also different curry spices. Depending on your creativity to create a popular recipe, you could become the owner of a successful chicken noodle franchise.
Burger
Burgers are a dish that is quite expensive in the eyes of many people. Places like Burger King, Wendy's, McDonald's and others are big franchises known for their burgers. But if you can create an affordable local burger franchise, your brand name will spread fast.
There have been many street vendors who have become successful franchisees. You have to make this dish still taste good, have many variations, and of course, it's affordable. If you meet these requirements, many people will want to sign up for your franchise.
So many discussions about inspiring food franchises that you can try. Hopefully, the above discussion was useful for you. Thank you for reading this article!