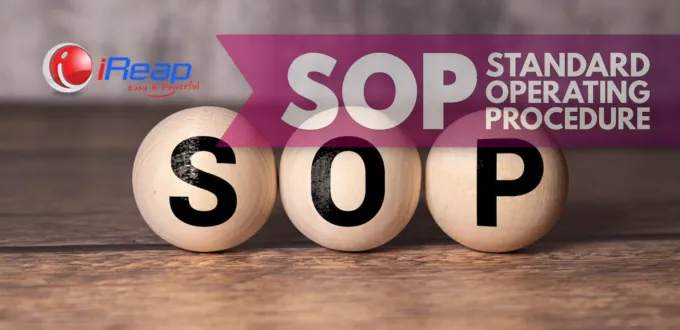 To ensure smooth company operations, it is important to have clear and well-structured operational procedures. That's why companies need to have SOP or Standard Operating Procedures. Let's read a complete explanation of what SOP is and why businesses need SOP.
What is SOP?
SOP stands for Standard Operating Procedure. In Indonesian, it can be translated as Prosedur Operasional Standar.
The definition of SOP is a series of written steps or instructions that describe how a task or process should be performed.
The contents of SOP can include detailed steps, guidelines, rules, and policies that employees must follow in carrying out their tasks.
As an important document that covers task details and operations to be followed by all employees in the company, SOP serves as a guide to ensure that all employees understand and follow the established work methods consistently.
Its purpose is to minimize errors, improve efficiency and productivity, and maintain the quality of services or products.
SOP can cover various operational aspects of a company, ranging from production processes, inventory management, customer service, to security and safety procedures.
However, the requirements and format of SOP in each industry may vary depending on the type of activity or regulations established, either by the company itself or by government regulations related to specific industries...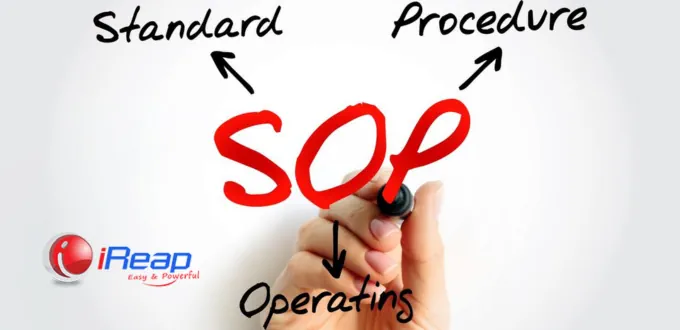 Why Do Businesses Need SOPs?
You might wonder why businesses still need SOP even though they provide training and teach new employees about the correct work procedures.
Here are some reasons why businesses need SOP:
1. Long-Term Time Saving
While all employees receive the same training, in practice, they may perform tasks differently. Some may work faster, while others may take longer.
Differences in working methods can be minimized if the company has SOP that ensures all employees work according to the same rules and workflow.
Creating SOP may take time, but you only need to create it once and revise it as needed. Having SOP allows you to save a lot of time in the long run.
2. Improving Communication and Work Effectiveness
The success of business operations depends on effective communication.
Having clear standard operating procedures enables each employee to understand their respective tasks, including how to complete them.
When employees forget how to perform a certain task, they can simply refer to the SOP document and start working without waiting for instructions from supervisors or managers.
3. Ensuring Compliance with Rules and Work Safety
SOP is a document that contains guidelines and work standards in which every employee needs to comply with established rules and policies to avoid any litigation and risks.
By complying with the applicable standards, employees can work consistently, efficiently, and productively. Additionally, it ensures the safety of employees in the workplace.
4. Building Consistency and Accountability
Ensuring an efficient and smooth workflow for every element within the company is crucial for productivity improvement.
At the same time, when all employees know exactly what they need to do thanks to SOP, it leads to consistent performance and eliminates resource wastage.
SOP, as a standard operating procedure, can also serve as a guideline for managers to assess performance within the company. This significantly improves accountability.
5. Increasing Revenue
Several surveys have shown that companies with comprehensive training programs to enhance employees' skills also experience increased revenue.
One of the supporting documents that facilitate the orientation process and train employees to work according to procedures is SOP. This document benefits both new and existing employees, enabling them to work effectively following established workflows.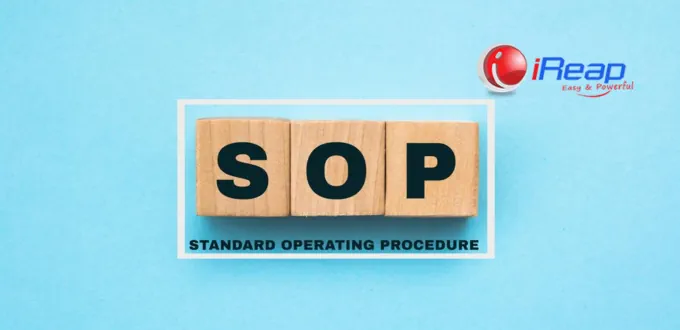 Important Considerations When Creating SOP
The framework or work structure needs to be established as the primary foundation that influences the quality of SOP in the future.
Planning the workflow or process, determining the SOP format, creating templates, including how employees can access SOP, are necessary steps.
Conduct interviews with each employee to understand their daily activities and how they work. The insights gathered from the interviews will be useful in writing detailed SOP.
Discuss the newly written SOP with various stakeholders to determine if it meets the requirements or if there are any inconsistencies with the existing system and workflow.
Once the SOP is finalized, it is important to conduct a dissemination process so that all employees in the company can effectively utilize SOP to improve work productivity.
Training can also be provided for SOP dissemination. After 6-12 months, an evaluation should be conducted to determine if the SOP has had a positive impact on performance or if further improvements are needed.
SOP is a Standard Operating Procedure that is useful for improving overall company performance. To create SOP effectively, it is important to understand the Definition, Function, and Types of Standard Operating Procedures (SOP).