Import Master Data from CSV - FILE NOT FOUND !

Some smartphones/ android device can not detect CSV files, here is the simple workaround solution
Download and install file manages apps, we usually suggest ES File Explorer from Google Play (it's free)
when you try to import file from IREAP POS, android will show you apps to open the CSV files, please choose ES File Explorer
after you choose then FIELD File will be inputed with the right CSV file.
select Preview, to show your CSV content before importing
select Import, then if it has no error, it will show you how many record import (add and/or update)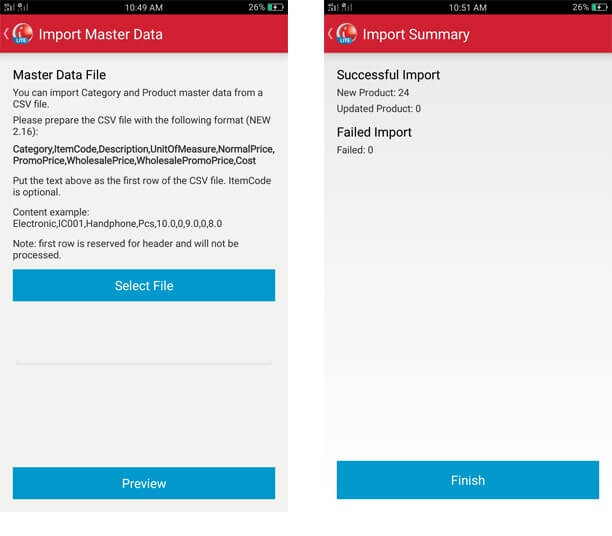 iREAP POS : iREAP stand for Integrated Retail Application, is an application designed and developed to help you managed and run store operation, consists of Point of Sale / Cashier system and inventory control system.