Published 25 July 2016
How To Import / Upload Master Data Product/ Item / Article and Price From CSV or Excel file via Web Admin iREAP POS Pro

If your store has quite a lot of product data, it will be very time consuming to input your item data one by one through the IREAP POS Pro application, or via the Web Admin.
IREAP POS Pro provides facilities so that you can prepare your product / item master using a CSV file or Excel, then after all the data is ready you can use the import / upload data function for new goods / products via the web admin to add or change the master of goods at once (For example a change in selling price).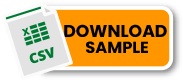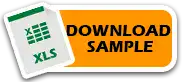 NOTE:
The Upload process will see ITEMCODE, if ITEMCODE already exists it will be considered UPDATE, so when you update price/promo price, etc and when you re-upload so the PRICE will be updated. If during the upload process, the ITEMCODE has never existed, it will be considered a new item.
NOTE:
If using a CSV file, a maximum of 5000 product/row data can be uploaded at once, and for using an Excel file, a maximum of 1000 product/row data can be uploaded at once. If you have more products than the maximum limit, please split them into batches of 5000 rows (for CSV) or 1000 rows (for Excel).
New version of CSV file use the first row as the column header, the text for the column header must be exactly as shown below (no space between column):
Category, ItemCode, Description, UnitOfMeasure, NormalPrice, PromoPrice, WholesalePrice, WholesalePromoPrice, Cost, Tax, NonStock, Unsellable, Note
Category : Category name, must be filled and will be used in Reports by Category. eg: Computer / Handphone / Notebook
ItemCode : Code for Item, not mandatory, leave it blank, the system will generate it for you
Description : Name of the item, must be filled
UnitOfMeasure : item Unit of Measure, not mandatory. eg: PCS / KG / DOZEN
NormalPrice: Selling price
PromoPrice : Promotion price, set it with 0 if there is NO PROMOTION, if not 0, this value will be used as selling price
WholesalePrice : Wholesale price
WholesalePromoPrice : Promo price for wholesale, if not 0, this value will be used as wholesale price
Cost : Item cost, initial item cost, fill it with 0 if you don't need profit analysis report, only applied for Standard costing method. If you use the Moving Average Costing Method please left this column blank because it will be calculated automatically by the system every time it receives goods. For more information about Costing Method please visit the following link:
Standard Costing Method
Moving Average Costing Method
Tax : Tax, value between 0 - 100, for example 10%, is written as 10.
NonStock : determine item can have stock or not, valid value TRUE or FALSE (DEFAULT=FALSE), for example Shipping should have TRUE value
Unsellable: determine item can be sell as or not, valid value TRUE or FALSE (DEFAULT=FALSE), for example Raw Material should have TRUE value
Note: other information for product, text value
OpenSellingPrice: Determine whether an item is open selling or not, valid value is TRUE or FALSE (DEFAULT = FALSE), for example, shipping costs whose prices always change must be TRUE
NOTE:
For non-stock products or those that do not have stock, you can still add the cost price through the product master data, regardless of whether you use the moving average method.
Here are the steps for importing / uploading products on iREAP POS Pro
Open browser and go to www.ireappos.com

Click login iREAP POS Pro

Or Open browser and go to pro.ireappos.com/login

Entry Administrator account email address and password for login

Go to main page of your iREAP POS Pro

Click on menu master data and choose Product

Click

Click Chose File > Go through Browser & select the CSV or Excel File > Click Upload Article

NOTE:
If using a CSV file, a maximum of 5000 product/row data can be uploaded at once, and for using an Excel file, a maximum of 1000 product/row data can be uploaded at once. If you have more products than the maximum limit, please split them into batches of 5000 rows (for CSV) or 1000 rows (for Excel).




The Master Data has been upload successfully

NOTE:
The Upload process will see ITEMCODE, if ITEMCODE already exists it will be considered UPDATE, so when you update price/promo price, etc and when you re-upload so the PRICE will be updated. If during the upload process, the ITEMCODE has never existed, it will be considered a new item.

If you want to update the master data, then please repeat the same steps above, but the status of upload is not new but Update

Because Uploading the master data product is including category, then the category master data is automatic updated also.

If you open your iReap pro apps in your device, you can directly have the latest update master data and can be used for transaction