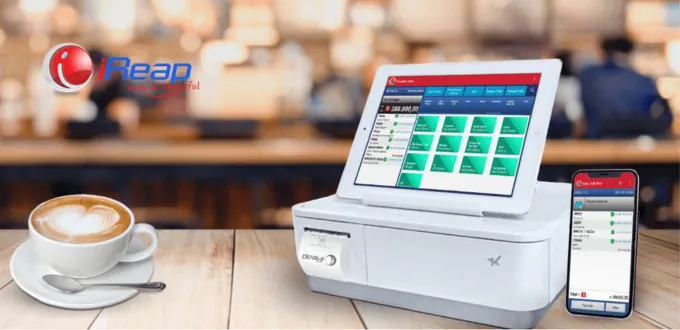 The android cash register is one of the essential tools for managing your business, from restaurants, food stalls, culinary depots, cafes, coffee shops, and even retail shops and grocery stores.
Using an Android cash register will make it easier to record transactions, process customer payments more quickly, monitor inventory, and even create financial reports.
Apart from what has been mentioned above, there are still many advantages of using an Android cash register to manage and run a business. Continue reading, OK?
8 Advantages of the Best Android Cash Register
1. Using a Simple, Sophisticated, and Cheap Cash Register
The first advantage, you can manage the business more effectively and efficiently. Even though the name is an Android cash register, you only need to use an Android smartphone to use it nowadays.
So, open the PlayStore on your cellphone, then download it, and after making the settings according to the guide, you can use it immediately.
Usually, there is a free version and various versions available. Consider carefully the price of the cashier program for different business needs. See also the completeness of its features.
Using this Android cash register means you no longer need to buy much cashier equipment to save a budget...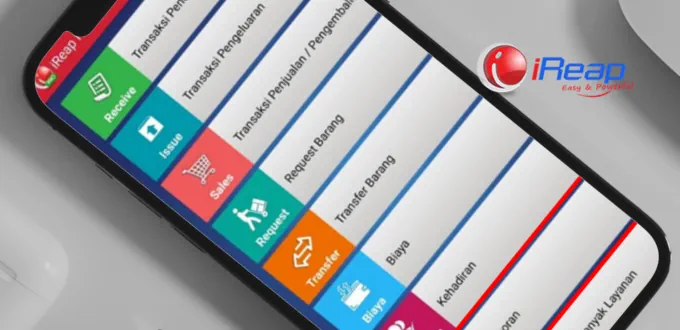 2. One Account can be for Several Stores and Different Users
If you have one store but want all data to be integrated into one financial system, then you can use an Android cash register or what is now known as the Android cashier application.
You only need one Account and one Android cashier application; you can use it to manage more than one store. This method recaps all transaction data from 2 or more stores you have collected in one Account.
This is easier. In particular, to manage inventory and income, it is enough to sit and supervise the main store, while branch store control is sufficient from the application alone.
Likewise, if you have several cashiers, they can use the same application on duty based on work shifts. If a cashier violates the provisions, you can monitor it from CCTV.
3. How To Have It Very, Very Easy
I was interested in the Android cash register as described above. Just download the application from the Android application store.
If the business is still just starting and is in the development process, you can use a free cashier application. But the features are limited.
Meanwhile, if the business is advanced, has many customers, and has a large stock of goods, consider using a paid cashier application because the features are more complete and can make it easier to manage your business effectively.
Want to try right away? Click the banner below and download the iReap Android cashier application.
4. Online and Offline Data Storage Systems
This sophisticated cashier application can integrate online and offline data. This means that all transaction data will be recorded in one application. This will certainly make it easier for you to control your business.
However, you can only enjoy online and offline data integration features using an Android cash register or a paid premium Android cash register application. With a price of IDR 41,667 per month/device, you don't need to worry about interruptions, for example, an unstable internet connection.
In other words, if you buy premium, you still get offline facilities with internal storage on your cell phone.
5. Can Monitor Business From One Location
Using the cash register application, you can move anywhere without visiting business branches individually. This is because the Android cash register allows you to monitor activities at the branch without going to them.
In the era of advanced technology, it is essential to use technology to facilitate all work, including monitoring a business from just one location.
For example, you are only in the central business but can still monitor performance in all business branches.
This will be very useful, especially for those of you who prefer to monitor the progress of all the businesses that you are currently developing.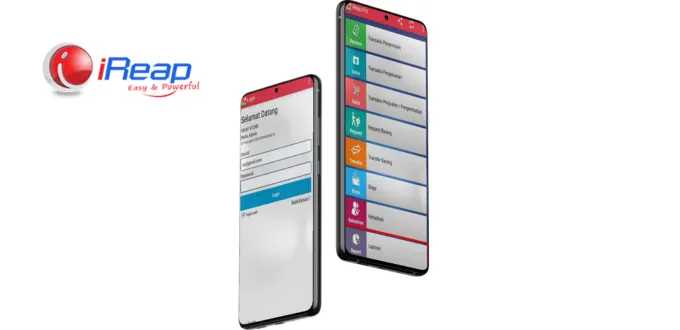 6. Monitor Goods Stock
Stocks of goods usually have to be updated continuously with a sound system because it will relate to remaining stock, so you don't run out of goods that are in demand and are needed by consumers.
For example, you have a mini market painstakingly built from small to large. Then when checking the products, it turned out that several products needed to be improved in the sophisticated minimarket cashier program system's goods recording system.
You have to see how many stocks are still in the data. Even so, occasionally, it's okay to do manual checks for cross-checks. This way, you can immediately take anticipatory steps when there is a data discrepancy.
7. Integrated Transaction Reports
Of course, it will be enjoyable if the Android cash register you use for cashiers is well integrated.
You can use your time more effectively to develop your business to make it more advanced and get more profit.
Suppose your business is a restaurant; you can use the remaining time to open a new branch.
This is because all transaction reports in all business branches are integrated into one piece in the central business so that you can run your business effectively and efficiently. You can immediately know the profit/loss of the company in a certain period.
8. Export data in CSV, Excel and PDF format
Sales recap is one of the important data that will help you analyze business progress. With complete data, it is clear that it will be easier for you to see whether your business is making a profit or a loss.
One of the advantages of using an Android cash register is that you can get complete financial reports and export data in Excel, CSV, and even PDF.
Moreover, an Android cash register automatically lets you get financial reports, including the latest stock items. Automatically, it will be easier to make better decisions after getting this data.
Want to try an Android cash register to make business operations easier? Immediately download and try it yourself. Click the banner below.