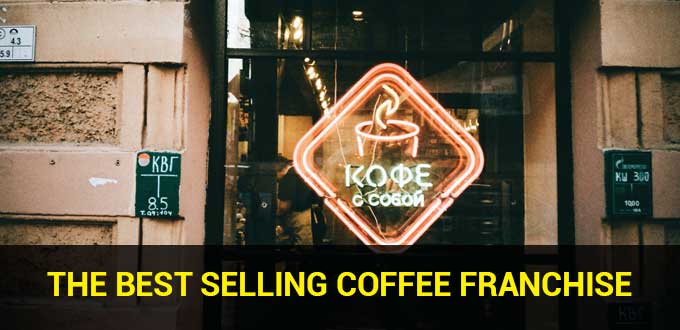 The current trend of the coffee business can give rise to various types of new companies, one of which is a coffee franchise business. This type of business can be an alternative for those of you who want to open a coffee business but with limited capital.
The Most Profitable Coffee Franchise
Of the many coffee franchise brands in Indonesia, here are some of the best-selling coffee franchises that you must know, including:
1. Soul Promise Coffee
This local coffee shop is one of the products of PT. Luna Boga Naraya, as of December 2020, as of Janji Jiwa, has had 1000 outlets spread across various cities in Indonesia.
So, how does Janji Jiwa coffee franchise work? If you are interested in opening a Janji Jiwa franchise, you need to determine a strategic location to set up the shop.
Furthermore, you also have to meet the outlet specifications required by Janji Jiwa; as initial capital, you need to at least spend between 150 to 200 million rupiahs.
2. Kulo Coffee
Kopi Kulo is the next best-selling coffee franchise; business ideas can come from anywhere, including hobbies and self-created menus. Like Michelle Sulistyo, Founder of Kulo Group, who founded the company after being inspired by her flagship drink, Avocatto, a combination of avocado juice, espresso, and ice cream that later became the mainstay of Kopi Kulo's menu.
Over time, the Kopi Kulo business has expanded, particularly with the widespread popularity of modern milk coffee, as well as the sale of coffee via online motorcycle taxis, which have a high demand. By the end of 2020, the number of partners owned by Kopi Kulo will have surpassed 400. Until now, Michelle has stated that she wants Kopi Kulo to have 500 locations by next year.
3. Foree Coffee
The Fore Coffee Franchise was founded in 2018 by Elisa Suteja, Robin Boe, and Jhoni Kusno. This coffee shop will have more than 120 locations throughout Indonesia by 2020.
FORE Coffee is a start-up with a coffee shop business model that aims to provide high-quality coffee to all coffee enthusiasts in the country. The best-selling coffee franchise Fore Coffee was created to help enliven the increasingly vibrant coffee industry, particularly in recent years, as well as to contribute to Indonesia's positive economic growth.
Kedai Fore Coffee introduces innovative concepts that combine the concepts of futuristic, environmentally friendly, and quality excellence.
Fore Coffee uses Arabica coffees from various locations in Indonesia that are obtained directly from organic plantations using the direct and fair trade principle. This principle is also intended to help improve the lives of local farmers by directly monitoring the quality – only the best quality coffee will be used.
Fore Coffee offers a variety of coffee menus, including not only espresso-based drinks, which are popular among coffee enthusiasts, but also other drink menus made with various combinations such as milk and syrup.
The Rose Latte is one of the special menu items that has recently gained popularity among coffee lovers. This Fore Coffee special menu is the result of a collaboration with Olivia Lazuardy, a popular fashion influencer in Indonesia, where the composition of this drink menu is produced by using Hibiscus rose, a special rose species that can be consumed and imported from France.
4. Coffee Soe
The next best-selling coffee franchise is Kedai Kopi Soe. Kopi Soe maintains the old-school theme by emphasizing the Regal Ice Rum dish as its flagship menu, which is the coffee shop's most popular menu, rather than a non-coffee menu.
White milk, rhum-flavored syrup, and Marie Regal biscuits are the only basic ingredients. Sylvia made certain that the rum used was only syrup. It is even halal certified.
Later, the variant was expanded to include the option of a single shot of espresso or chocolate. According to Sylvia, the founder of Kopi Soe, the menu was inspired by her childhood, when she frequently ate milk and marie biscuits before leaving for school. Connoisseurs of the menu hope to experience that sense of nostalgia.
As of 2020, Kedai Kopi Soe has managed to open more than 200 branches spread across 82 cities in Indonesia.
Well, for those interested in opening a Kopi Soe franchise, you must at least prepare approximately 150 million rupiahs as initial capital.
Unfortunately for those of you who intend to open a Kopi Soe franchise in Semarang, Jambi, Surabaya, Pekanbaru, Batam, and West Jakarta, it seems that you have to look for other alternative locations because these franchises no longer accept franchises in these areas.
So, those are some of the best-selling coffee franchises in Indonesia; how did you get interested in opening a coffee franchise business?
To make it easier for you to start a coffee franchise business, you can take advantage of the iREAP POS cashier application to manage your business financial records, with various existing features, allowing you to be more practical and accurate in managing business finances.