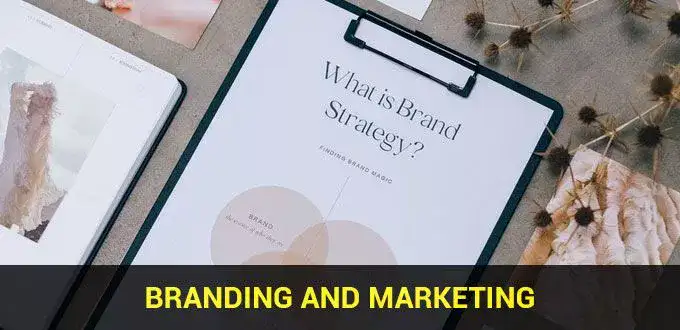 Every business actor must have a desire to achieve high sales figures for the products they offer. For this reason, the business actor concerned needs to make a strategic product sales effort to achieve that goal. And one of the things that are often done is a product branding strategy.
What is branding? In general, product branding is an effort made by every business actor to introduce and disseminate their product or brand name so that the wider community can never forget it. Through this article, you can dig up more information about business branding.
Knowing More About Branding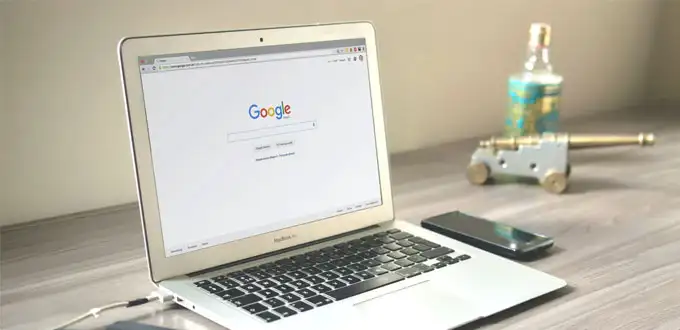 Branding is one of the essential things that every business actor needs to understand. Linguistically, the term branding is derived from the "brand," which means brand.
This means the term branding is an effort to build the image of a product, brand, or company to be glimpsed, known, and remembered in the minds of consumers and society in general.
In addition, branding is also a form of communication between business owners and their target consumers.
The term branding is often considered the same as the term marketing by most people. However, these two terms have different meanings. Even so, both will be used in tandem to achieve the same goal, namely the business's success.

Branding is not the same as marketing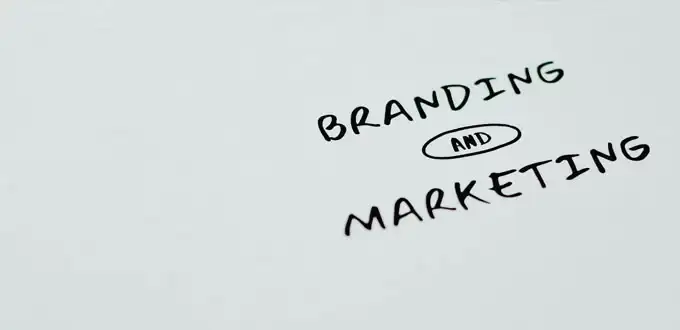 Branding and marketing are sales strategies often used in every business continuity. Both have different goals and ways of handling them but are still interconnected.
Here is a little explanation of the difference between branding and marketing that many people often misunderstand.
1. Branding
Branding means an effort to introduce a product or company brand in a business. The main focus that needs to be done is to build a reputation or good name for a business brand to gain, build, and maintain consumer trust in your business venture.
Branding itself can be done with various media types ranging from names, logos, slogans, mascots, theme colors, and other forms of unique identity that the company only owns.
That way, consumers will be able to recognize or remember the business products offered when they find one of the branding media mentioned earlier.
The purpose of holding branding is to introduce the identity or brand of a business, not to introduce and offer selling products to consumers. Usually, this brand recognition effort is carried out by a new business or company that many people still do not recognize.
In addition, another branding goal is to create public perception, trust, and love for your brand.
When your business brand is known and trusted by many people and has a good reputation in the eyes of the public, your company will quickly get sales and the trust of consumers.
Branding efforts will be a good form of business investment for prospects. New business actors will feel a significant increase in sales results after waiting for a while.
2. Marketing
As mentioned earlier, we indeed have agreed that branding cannot be equated with marketing.
Linguistically, the term marketing itself comes from the English word "market" which means market. Marketing is a marketing activity to form a 'relationship' between consumers and sellers.
This relationship can be built through product creation, delivery of product advertisements or promotions, and selling products to targeted consumers. The primary purpose of marketing is to sell business products so that many consumers buy them to increase the sales value and profits of the business.
You can begin to understand better that branding is not the same as marketing. Branding is more focused on building and introducing brands, while marketing focuses on the market aspect, namely selling products to the target market.
In addition, the most apparent difference between branding and marketing is the lead time for implementation. Branding takes a long time to implement, while marketing can produce a business goal in a relatively short time.
Why does branding take so long? Because building a brand so that many people can know it cannot be achieved shortly.
Meanwhile, in marketing, business people can achieve sales goals quickly because there are strategies that can arouse consumer interest to buy a business product immediately. An example of a marketing strategy is the procurement of promos and discounts.
If your marketing efforts don't produce the desired business goals, it's a sign that your marketing strategy is still not successful, and a few things need to be improved.
Also read: Digital Marketing is An Effective Strategy For Your Online Business
How have you understood the difference between branding and marketing? Simply put, branding is used to introduce the company, while marketing is all the efforts made by the company so that the products they offer can be sold.
Branding Function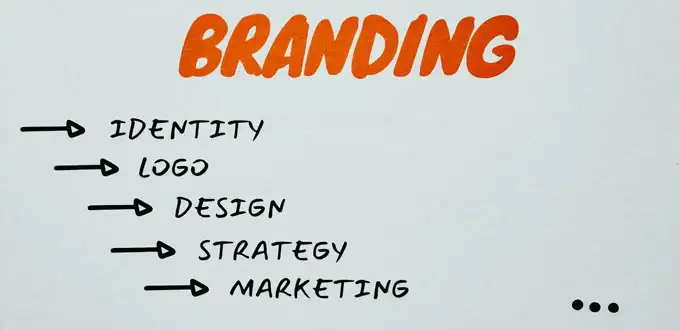 In carrying out branding efforts, every business person needs to have an effective branding strategy according to the type of business, target market, and goals.
If these business people can carry out this strategy well, your company will achieve a satisfactory business achievement as expected.
In addition, branding itself has many functions for the sustainability of a business, including:
As a Characteristic Designator
One of the functions of branding is to show a characteristic owned by a business. This characteristic will distinguish between your brand and competing brands.
The characteristics of this brand will make it easier for consumers to remember your company because these characteristics are only owned by your business and are not found in other companies.
An example is a smartphone product from the company Apple Inc. They have product characteristics not found in similar smartphone product brands, namely the logo of an apple that has been bitten.
Baca juga: How to Design Unique and Attractive Product Packaging
When consumers find the logo in a place or media, they will immediately know that the logo owner is a company called Apple Inc. because that is the hallmark of the business brand.
Suppose you want to have a business brand that can give its characteristics. In that case, you can adopt the concept of product branding from leading companies and create a unique business identity that is easy for consumers to remember. Then, who knows, your business can grow big like famous embraced brands.
As a Business Attraction
If your business already has a strong brand and is widely known by the public, it will be the main attraction in promotional activities. Although promotion is a form of business activity in the realm of marketing, the role of branding will increase the effectiveness of marketing activities so that business products can be sold.
In addition, consumers will be more confident or interested in using the promoted product if it uses a business brand name that they already know. So the role of branding is crucial in determining your business's overall success.
For example, when you are juxtaposed with two choices of the same product but different brands, which one will you choose?
You will undoubtedly tend to choose products with brands that you already know because you know the product has clear origins, benefits, advantages, and reputation compared to other brands that you don't know.
This also applies to the perspective of many people who tend to take the safe way by choosing products they already know over others. That is the importance of branding in maintaining and improving business development so that many people can well realize it.
Building a Business Image and Reputation
The branding function this time is still related to the previous function. Branding aims to build a business image and reputation so that people can recognize product brands well.
If a company has a good image and reputation in the eyes of the public, then the products offered will be readily accepted and trusted by consumers. This, of course, will be directly related to the overall sales performance of your business.
One way to show a good business image is to provide good quality products to consumers. When your brand is well-known, thanks to these efforts, consumers will trust them more and have no doubts in their minds when assessing the quality of your product.
Once they (consumers) trust a brand, they will tend to be loyal to using the product and less interested in switching to other products.
This also applies the other way around. If your brand image and reputation are already known to be impaired by consumers, sales performance will gradually decline and can threaten the sustainability of a business as a whole.
So, you cannot underestimate the critical role of branding activities because the impact that business people will receive will not be kidding.
When consumers are already disappointed with your poor service, this will hurt the business branding strategy that you have built for a long time.
If that's the case, you will find it difficult to restore the 'good name' of the business image to consumers who are already disappointed. Similarly, building consumer trust from scratch is even more difficult than starting from scratch.
Affecting Consumer Psychology
Branding efforts can be applied in any business, from daily necessities to the types of needs that are rarely purchased. No matter what kind of business you run, branding is one thing you can't just ignore.
For example, luxury car business owners can sell their expensive products well because they have gone through a car branding strategy correctly and purposefully. If the branding strategy is sound, any product will be accepted and bought by consumers who want to own the product.
Baca juga: Examples of Famous Brand Marketing Strategies
You can also imitate their branding strategy to make it effective and bring positive benefits to business continuity from the examples above.
Then, how do make consumers want to buy business products even though the products sold are not in great demand by most people? One way is to influence the psychology of the target consumers.
If the public knows the reputation of a brand, then the brand will be a unique attraction that can influence the psychology of consumers to want to use the product.
A surefire trick that you can rely on in influencing consumer psychology is to have a solid and good brand image. That way, people will perceive your brand as a professional and trustworthy service provider.
This effort to influence consumer psychology will not be able to work optimally on products that do not have a brand at all or do not yet have a strong brand image and can be a unique attraction in the eyes of the public.
Indeed, the results of a branding strategy will not immediately make people believe in the quality you offer.
At least if you consistently provide the best service to existing customers, your brand will begin to radiate its appeal and can influence consumer psychology so that they are willing to buy.
As a Market Control Tool
After you go through the branding process correctly and consistently, your company or brand image will grow stronger and much more famous than ever before.
The presence of this strong brand will make consumers more inclined to use the products produced by the company.
Thus, the company can easily carry out activities to meet consumer needs on a massive scale or control the market.
Again, this market control can only be done by brands commonly known by the broader community with a good and convincing reputation. Thus, this market control activity can only be carried out by business entities trusted by the majority of the public.
Brand Building Benefits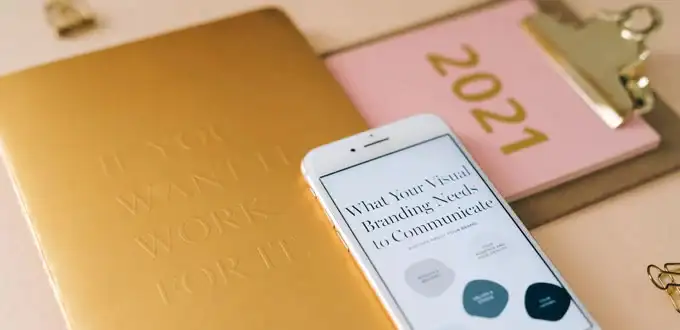 After you know the function of branding, now is the time to understand the benefits of building a good brand image to achieve the business goals that the company dreams of. Meanwhile, the benefits of branding for the sustainability of a business include:
Make it easier for companies to gain customer trust and loyalty for the goods and services you offer.
Provide attractiveness to consumers.
Opens up your opportunity to set a higher selling price for your product.
Make it easy for you to open up opportunities to increase product variations so that the value of business profits also increases.
Become a distinctive feature that can show the difference and uniqueness of your company and cannot be found in other competing companies.
Branding Must Be Supported by Good Store Management
You need to remember that business branding efforts will not run optimally without the support of good store management.
If you need special services to help with business operations in a store or retail, use the iReap Pos application to make your business activities more accessible.
Here are some of the advantages that you will get from using the iReap Pos service, including:
Store management, easy store management services using sophisticated applications.
Master data, you can manage sales data through web-based and mobile applications anywhere and anytime. The types of data that you can manage with iReap Pos include product data, suppliers, customers, selling prices, items sold, and so on.
User authorization can be used by store owners and managers, from managers, admins, supervisors, to cashiers.
Check report helps you in checking sales reports in realtime, quickly, and accurately.
The iReap Pos application can be used by any business such as restaurants, food stalls, salons, retail companies, clothing stores, health clinics, services, distribution businesses, etc.
In addition, iReap Pos also allows small and large companies to receive excellent and optimal business management services.
You can use the iReap Pos Lite business management service for micro-scale companies for free. As for large companies, you can use the iReap Pos Pro service with service features that are much more qualified, complete, and reliable.
Branding will not succeed without qualified company management. Please visit the official iReap Pos page to get more information about our services.