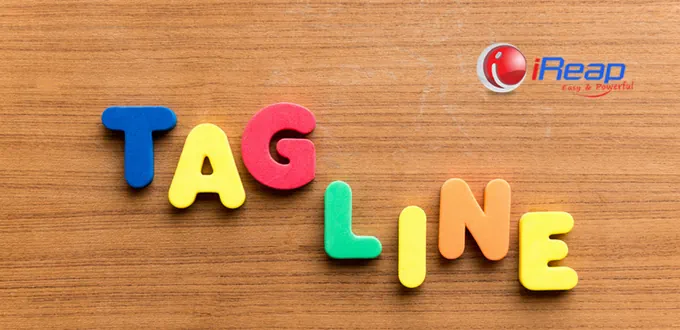 Is there one tagline from a certain brand that you remember well to this day and made you instantly recognize the products of that brand? The tagline is not only a promotional or advertising attribute, such as: Think Different (Apple), Connecting People (Nokia), or The Happiest Place on Earth (Disneyland).
However, the tagline is also the identity and characteristic of a product or brand. Yes, a tagline is a sentence that is made specifically related to the expression or uniqueness of a brand. For more details, let's read in full about what a tagline is, its types, and the function of a tagline in this article.
What is a Tagline
To answer what is a tagline? You need to understand the meaning of the tagline well. So, taglines are a few words or short sentences to describe a brand so that it is easy for consumers to recognize and remember. The purpose of making a tagline, of course, is to build brand awareness or business branding, which distinguishes your business from competitors.
Taglines are different from slogans. If the use of taglines is to represent the brand as a whole and is useful for business branding, then slogans are more widely used to market or campaign a product.
In order not to be confused with the slogan, here are the characteristics of the tagline:…
Works like a logo, but in text.
The tagline sentence is no more than 7 words, concise, and easy to remember, but still represents your brand or brand so that it is different from other brands.
Taglines can communicate the company's vision, mission, motto, and products.
Has a distinctive and unique character so that it is easy to associate with the company's brand or brand.
Memorable, likeable, and second to none.
Types of Taglines
After understanding the meaning of the tagline, let's also find out the following types of taglines:
1. Descriptive Tagline
The type of descriptive tagline is a tagline whose choice of words is able to describe the brand and its advantages compared to competitors or other brands.
Example:
The World's Online Market Place – eBay
The World's Local Bank – HSBC
Stamina Plus – Hemaviton
Tea with Soda – from TEBS
Save money. Live better – Walmart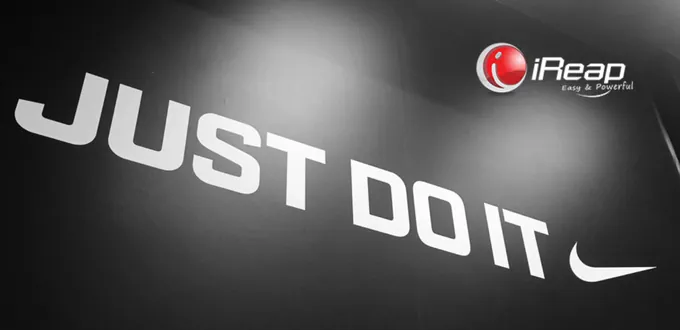 2. provocative tagline
A provocative tagline uses a persuasive word choice, provokes people to be interested in following what is suggested, or contains an invitation to use certain products offered. The provocative tagline was created with the aim of encouraging consumers to take immediate action. Remember, even though it is provocative and leads to only one product, the products that are highlighted are indeed the main products of the brand.
Examples of provocative taglines:
Grow It Up, Not Sideways – HiLo Teen milk
Express Your Actions – X-Mild
Smart People Drink Reject Wind – Reject Wind
Your oil is Top One too, right? – Top One Oil
Impossible is Nothing – Adidas
Just Do It – Nike
3. Imperative Tagline
Imperative taglines are taglines that tend to emphasize more on an action that consumers can take to solve the problems they are facing. Usually, it starts with a verb that tends to invite consumers to take action according to the benefits that the product or brand can provide.
An example of an imperative tagline:
It's Good to Use Esia
Pegadaian, solve problems without problems – Pawnshop
Relax, there's Sanken – Sanken
Enjoy Aja – L.A Light
Get an Idea – Yellow Pages
Shop at Home – Shopee
Just Start Now – Tokopedia
4. Specific Taglines
Specific taglines tend to highlight the specific advantages of the brand that make consumers immediately remember and be impressed because it is second to none. This tagline is usually able to create a strong brand image and look superior to similar products. Even a specific tagline can use just one or two words.
Example:
Indomie My Taste – Indomie
Mint King – Frozz
Whatever the food, drink it Teh Botol Sosro – Teh Botol Sosro
Scented candy, Relaxa – Relaxa
Chicken Master – KFC
Traveloka First – Traveloka
There Must Be a Way – Gojek
5. Superlative Tagline
The superlative or superlative tagline is similar to the specific tagline, which is to affirm the superiority or specification of the brand, position the brand as the superior and best brand, and has a provocative element.
Example:
Definitely Better – Fire Ship
Getting Ahead – Yamaha
Pure from Nature – Bear Brand
Leading Innovation – Toshiba
The Happiest Place on Earth – Disneyland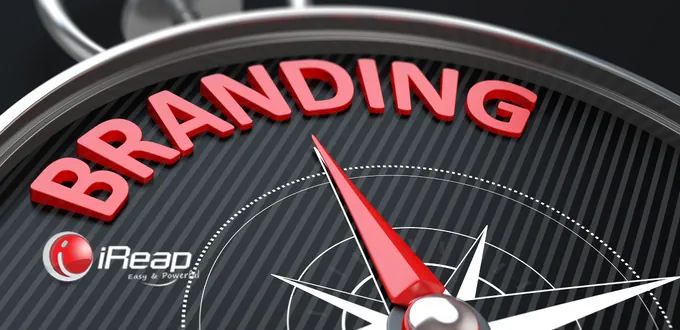 Knowing the Tagline Function
Why does a business need to have a tagline? Well, find out the function of the tagline for your business in the explanation below:
1. To Increase Brand Awareness
When a new brand is being introduced to the public, a tagline is needed so that it is easier for people to remember it. After getting to know, then it's easier to become a consumer. The emotional attraction between consumers and the brand will also be stronger if the brand awareness or brand awareness owned by consumers is strong.
2. Strengthening Brand Positioning
Brand positioning is one of the marketing strategies of a brand in order to get closer to consumers. With a unique and easy to remember tagline, consumers will feel close and loyal to a brand.
3. Make Your Brand Outstanding Competitors
You must already know that in business, there will always be competitors, with similar products, similar services, and so on. Well, the tagline function can be a differentiator that offers the main advantages of your brand. With a note, you need to make sure what you highlight in the tagline, is not owned by competitors.
4. Strengthening Brand Identity
Brand identity is basically related to something visible, such as designs, colors, and logos that distinguish a brand from other brands in the minds of consumers. The function of an easy-to-remember tagline certainly strengthens the identity of a brand.
5. Tagline as a Representation of the Company's Vision and Mission
Companies with a vision and mission that put consumers first will generally be much more likely to attract attention. You can use taglines to represent the company's vision and mission to consumers. For example: "Easy and fast Zakat" from Dompet Dhuafa.
Now you know in full what a tagline is, the types and functions of a tagline. Have you created a tagline? Come on, maximize your business potential by having a tagline that is easy for consumers to remember. Don't forget, also use a call to action when promoting a business, okay?