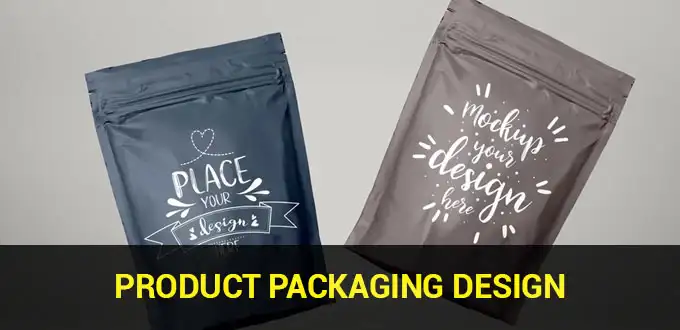 Most of the decisions of prospective buyers to get a product are influenced by the product packaging design. The more unique the product packaging design. Then the more significant the desire of potential buyers to get the product. As an entrepreneur, of course, you can't afford to waste this.
For that, you need to create an attractive design on the product packaging. Make your product packaging have a high selling power by creating a different layout from the others. Of course, you also need to show the advantages of your product which can later make potential buyers more interested in your product.
Tips for Making Creative Product Packaging Designs for Food Products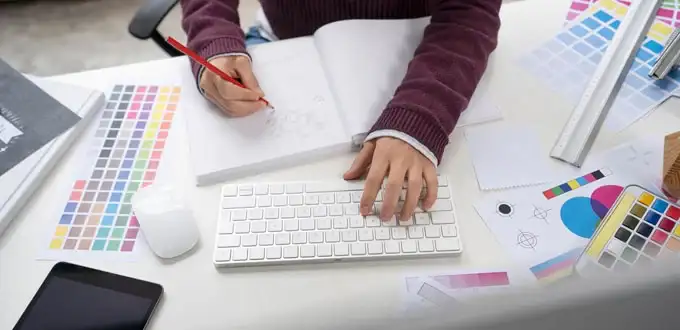 In this sophisticated era, market competition is increasing. Moreover, now doing business can be done quickly through digital devices. Not surprisingly, many business actors have begun to provide attractive designs to promote their products to the public.
Of course, the product packaging design is one of the things that need to be considered by entrepreneurs. Not only can it attract people's interest, but it can also be branded for your type of business, especially in the field of food products. Food is one of the basic needs that people are always looking for.
So that buyers can return to buy your product, don't just improve the quality of the taste. But also need to pay attention to the design of your product packaging. After all, before deciding to buy your product, potential buyers will look at the product packaging first.
Suppose your product has untidy, unattractive, or even unsuitable packaging for your product. Potential buyers will undoubtedly have more food products than yours. For that, product packaging design needs to be made with careful consideration.
Don't worry; you can make the best packaging design and attract potential buyers. The method is relatively easy; you can follow some of the tips below.
1. Recognize Different Types of Packaging
The first tip you need to do is recognize all types of food product packaging. One type of food will certainly have a variety of packaging that can be adjusted to your wishes.
In choosing food product packaging, the first thing to consider is safety.
Food products that do not use safe packaging can result in reduced quality. If this is the case, then the buyer may feel disappointed. For that, choose the safe type of packaging and the type of food product you have.
2. Pay Attention to The Size of The Packaging
After recognizing the type of packaging that you will use later, you can immediately choose the size. You can find various sizes of food product packaging and choose the appropriate size. The size chosen should not be done arbitrarily. But you also need to consider carefully.
3. Choose a Design that Consumers Easily Remember
Product packaging design is one thing that is quite important for you to consider. The existence of this design can be the main attraction for your product. In addition, you can also do branding more easily if you have your packaging design. Make sure you choose a design that is easy for people to remember.
To create a design that is easy to remember, you can choose a product logo that is simple but still attractive. The public will much more recognize a simple and unique design. Also, make sure that the logo has easy-to-read writing.
4. Choose a Bright Color
It is not only the design that needs to be appropriately chosen but also the color of the product packaging. You can choose bright colors so that your food products can attract more people's attention. There are many bright colors that you can choose from; of course, you also need to select a color combination that can characterize your product packaging.
5. Choose Interesting Images
Product packaging, especially food, usually does provide an image of the food you produce. The selection of this image is also essential so that potential buyers can know what food products to buy. Of course, the pictures you include must have good artistic value.
Do not let you give a picture of perfunctory food. Things like this can also make your product less salable because potential buyers are hesitant to buy it. Choose good images by taking good photos and highlighting the advantages of your food products.
6. Include Product Information
What is no less important when you create a product packaging design is to include information about the product. This kind of information is essential for the public to know. For example, you can consist of data on the composition, nutritional value information, etc.
In addition, you can also provide information such as slogans for your food products. You can also include information about current promos and other important information.
Suppose you do some of the tips above to design the product packaging. You can be sure your product packaging will look much more attractive. Make sure the product's advantages can be adequately listed through the product packaging.
If the product packaging is well designed, it can make it easier for you to do branding. Even the public can easily recognize your product because of its attractive and unique packaging.
Examples of Snack Product Packaging Designs That Attract Consumers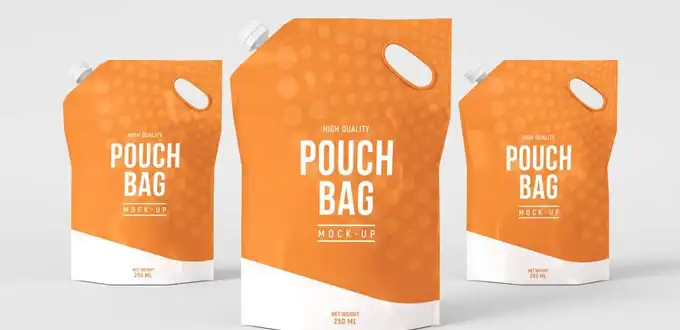 Packaging for a product is essential. Not only serves to package a product and can maintain its quality. But it can also be branding for the product. The existence of this packaging can also affect the decision of potential buyers to buy the products that you have.
Snacks are an example of a product that needs packaging. If not packaged, food products like this will reduce the quality of the food and can quickly spoil. For this reason, the selection of packaging for snack products should not be arbitrary.
Apart from paying attention to the safety of the packaging, it is also necessary to have an attractive product packaging design. Most people tend to choose snack products with unique and beautiful packaging. Moreover snacks for children or teenagers.
The unique product packaging is the main attraction for consumers to buy snacks. Only after seeing the product packaging design will consumers judge the quality of the food. For this reason, the selection of snack product packaging designs must look attractive to consumers to buy them.
Do you want to find ideas for attractive and unique packaging designs? Then you can listen to some unique design sample ideas below.
1. Using Clear Plastic Packaging
Who would have thought that the idea of ​​packaging using clear plastic could attract the attention of potential buyers? Maybe examples of designs like this look less attractive to some people. But you can add cute characters or other, more interesting methods. So that later in clear plastic packaging, there will still be variations in unique designs.
Can add cartoon characters animals as an additional variation. In addition, choose bright colors to highlight your food products' uniqueness further. This clear plastic packaging can also be a distinct advantage for your product.
Usually, people will feel hesitant to buy snacks because they still don't know the exact shape. However, clear plastic can be important information for people who are curious about your snack products.
2. Using Cute Characters
For snack products specifically for children and teenagers, you can choose packaging designs using cute characters. Usually, children will like snacks that have funny personalities. They tend not to care about the snack products but only the character packaging design.
You can put this to good use and start designing your product packaging by giving it a particular character. In addition to using character designs, you can also choose bright and show fun colors. This can be a plus for your product packaging design.
3. Has Anti Mainstream Packaging Form
The last idea you can choose for a snack packaging design is to select an anti-mainstream packaging form. Most snacks are packaged in a tube, round, or even in the usual pillow shape. If you want to use a different design, then try something new.
Can use prism-shaped packaging made of paper. Or in the form of an oven machine and much more. But the most important thing is the safety of the packaging. Make sure that the snacks' quality is maintained until it reaches consumers.
Those are some examples of packaging designs for snack products that are unique and can be ideas for your product packaging. Make sure you make the best design and show all the advantages of your product. If you do this by multiplying, then your product can sell well in the market and become people's favorite food.
Choosing a product packaging design is essential for you to consider carefully. You also need to choose a unique design to attract potential buyers. But the most important thing is that the packaging can store snacks properly. For that, make sure the packaging is safe to use.
Applications for Product Packaging Design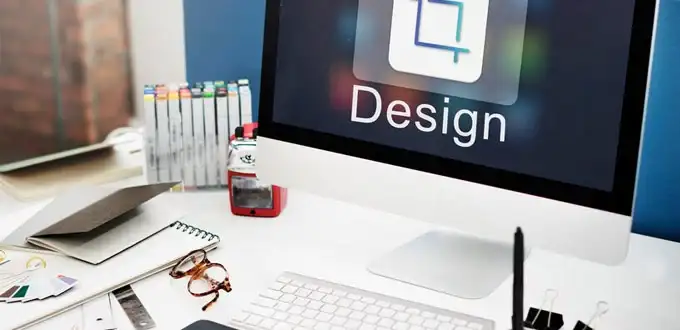 To design packaging for your product, you need an application. This application is useful to make it easier for you to design packaging properly according to your wishes. Without using a special application, you may find it difficult to design product packaging.
Of course, there are many types of applications that you can use. But you need to know that not all applications can provide the best facilities for you. If you choose the proper application, you can produce product packaging designs according to your wishes.
Now making a design is not as difficult as it used to be. Currently, several applications can provide templates with many choices that you can use. Even applications like this are very suitable for beginners. Of course, the selection of applications to create designs can be adjusted to your liking.
You can choose various types of applications to create designs. Make good use of this application and get a product packaging design that suits your needs. Here are some applications for making designs that you must try.
1. Using Canva Apps
The first app you can try is Canva. You can use various templates instantly; even the application is also suitable for beginners. Canva is a graphic design application from Australia. You can use this application via the web or via a smartphone.
To operate the Canva application is very easy. There are even attractive icons, fonts, text, and images to choose from when designing packaging for your products. Canva can be accessed for free, but you can more freely access its features when you subscribe.
2. PicsArt Apps
Then you can use the PicsArt application. This application from the land of Uncle Sam is accessed explicitly by smartphone users. There are many features that you can use in this application. You can even do standard editing equipped with various exciting features.
PicsArt is also suitable for those who want to create designs with pictures or photos. This application can easily beautify your product photos. Another advantage of this application is that it does not require too much storage space. Very profitable for you, is not it?
3. Using the Adobe Spark App
An application that can be used to design product packaging is adobe spark. Adobe Spark was launched for design needs that use smartphones more. Easy to use, this application is also suitable for beginners who do not have a background as a designer.
Many templates can be used according to your wishes. There are various advantages that you can get when using this one application.
4. Using the Vector App
You can try using this vector application for those of you who want to design using the vector design creation feature. The features offered by this application are still quite complete. This web-based application is also suitable for beginners who are still learning to design.
5. Snappa App
The last application is suitable for those who want simple design features, but the satisfying results are snapped. You can quickly determine the template for the desired product packaging design. If you have chosen a template, you can continue by adding effects, vector images, fonts, etc.

Some of the design applications above are suitable for those of you who want to create designs for better product packaging. The existence of this application makes it very easy for you to get an attractive and unique design. Even though you are still a beginner in designing, you can become more proficient if you continue to learn to design.
Designing packaging for a product should not be done haphazardly. For that, you need to find out the advantages of your product, which you need to highlight later on the product packaging. Thus, your product packaging has a unique design and is different from others.
Make sure your product packaging design has an appeal to attract potential buyers. Interested in articles like this? Get more helpful information by visiting our website at www.ireapos.com.
Suppose you need a calculation application to monitor sales, profits, and so on. You can use the one-stop application, namely iREAP POS. The latest application to calculate and manage the shop or business you are building to organize it efficiently. Find out other advantages of using this iREAP POS app. If necessary, download the application now!