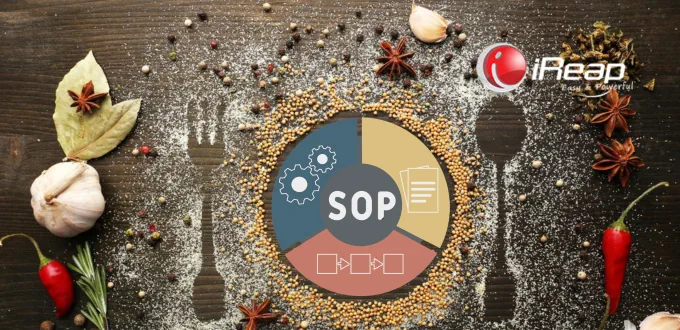 When you dine at a restaurant and have an enjoyable experience, behind it lies a series of procedures and operational standards that restaurant employees must follow. What are the SOPs that should be present in a restaurant? Check them out in this iReap article.
Standard Operating Procedures (SOPs) That Must Exist in Restaurants
1. SOP for Cleanliness & Sanitation
A clean restaurant will undoubtedly be favored by visitors. That's why restaurants and other culinary businesses must have SOPs that regulate cleanliness and sanitation.
This can be implemented by establishing rules for handwashing for all employees before carrying out their tasks and maintaining the cleanliness of the kitchen and various equipment.
Moreover, it is mandatory to protect food and meals from bacterial contamination, use safe cleaning materials, and so on.
2. SOP for Receiving and Storing Raw Materials
Since delicious and hygienic food depends on the raw materials used, employees must have SOPs related to the reception and storage of raw materials.
In the SOP, there are usually mandatory rules to be followed and methods to check the quality of raw materials, including checking expiration dates, packaging conditions, and the suitability of the materials according to specified specifications.
Employees should then make records of raw material receipts and note any discrepancies or issues found. Afterward, they should proceed with the procedures for storing raw materials and use the FIFO (First In, First Out) system.
Don't forget, there should be effective and accurate steps for monitoring stock and inventory. Stock management is related to the procurement planning of raw materials, which affects the restaurant's profit/loss.
If an inventory management application is used, there should also be SOPs on how to use that application...
3. SOP for Food Preparation and Presentation
The standard operating procedures for food preparation usually include steps to create and prepare menu items according to orders, the time required for preparation, and the appropriate cooking techniques for each dish.
Especially for employees responsible for serving food (and presenting the menu to customers ordering food), there should be specific standard procedures. The SOP for the service and presentation section includes hygienic food presentation and appealing visual standards according to the restaurant's norms.
4. SOP for Customer Service
Customer service needs to have appropriate work standards to create a good and enjoyable customer experience. Therefore, the SOP should emphasize the importance of employees welcoming customers in a friendly and professional manner.
In addition, the SOP for the restaurant should outline effective and prompt handling of customer complaints, providing satisfactory solutions. Avoid situations where customers leave disappointed and do not return. This would undoubtedly harm your business.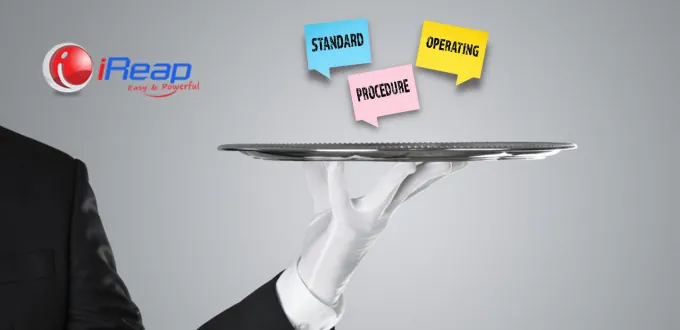 5. SOP for Restaurant Cashiers
As they are responsible for handling payments, receiving money, and closing customer accounts, there should be specific SOPs for restaurant cashiers.
The SOP should define the process for inputting purchases, accepting payments, including the use of the restaurant's cashier application, printing receipts, or using a barcode scanner.
Furthermore, cashier staff must ensure that they can provide a daily transaction summary at the end of the day, along with transaction receipts.
2 Crucial Factors That Influence Culinary Business Success
The culinary business is attractive and always draws attention. Indonesia's vast territory and densely populated inhabitants make the culinary business highly appealing to entrepreneurs due to its tremendous potential.
The culinary business can be compared to a powerful magnet that attracts business practitioners. Moreover, this business promises substantial profits if managed seriously.
Now, there are two keys to success in the culinary business that you need to understand, namely having a unique and continuously innovative brand, as well as standardizing services. Let me explain further.
1. Unique & Always Innovative Brand
To encourage potential consumers to come and try the food you sell, your brand must be appealing. Several factors can make a culinary brand attractive, including:
Unique interior design.
Intriguing food selection.
Distinctive food presentation.
Aside from being unique, the culinary brand must continuously innovate, both in terms of the types of food offered and the method of presentation.
2. Standardizing Services
Many aspects need to be standardized for the culinary business to grow rapidly and yield good results for entrepreneurs.
Some standards that should be considered include service quality, cleanliness, staff appearance, communication with customers, quality and taste of the food, and other supporting aspects, such as ambiance, music, and more.
Why is standardizing services so crucial? Without standardization, entrepreneurs will never be able to provide the best and quality service to all customers.
Good service will create customer satisfaction and make them want to return to your business.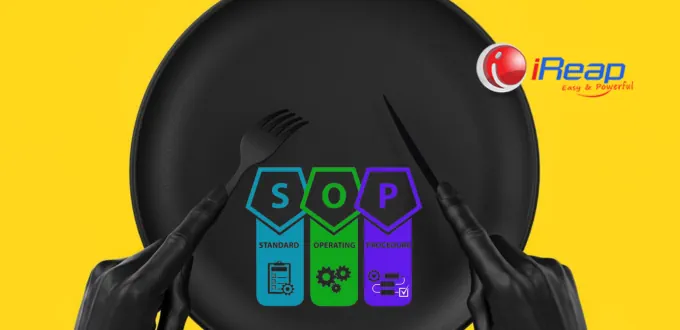 A Story About Customer Service in the Culinary Business
I have an interesting story to share with you. Last week, I dined at a Japanese restaurant with my family. I chose the restaurant because their ramen had a delightful taste, and the ambiance was comfortable. It was the third time my family and I dined there.
During the first two visits, I was satisfied. However, during the last visit, I was utterly disappointed and decided not to return to the restaurant. Wondering why? Here's the full story.
Fingers in the Bowl
The restaurant was quite empty at that time. My family and I had ordered our food and drinks with the assistance of one of the staff members.
After waiting for about 15 minutes, the food was finally brought to our table in a manner that made me less interested in eating. The staff member's thumb, with unclean nails, entered the inside of the ramen bowl.
Incorrect Food Order
Furthermore, the food served did not match my order. When I asked why my order was wrong, the staff member simply replied, "That's how it is."
A few moments later, I overheard the staff member and the kitchen staff arguing about my order. At that moment, the owner/manager was present in the restaurant, appearing busy with paperwork at the cashier's desk.
He seemed to pretend not to be aware of my complaint. Moreover, my order wasn't replaced, and there was no apology from the restaurant's staff.
Lack of Restaurant SOPs
There are many aspects that can be analyzed from my experience. The staff members were not well-trained in customer service, and their appearance and hygiene standards were not taken into account.
Another sign of the lack of SOPs was the incorrect order taking, which led to miscommunication with the kitchen. Additionally, the owner/manager lacked the knowledge of handling complaints.
From the above experience, I can conclude that the restaurant did not have Standard Operating Procedures (SOPs) in place. They might have SOPs, but they were not well communicated to all employees.
If the restaurant owner does not take immediate action and make changes, it's certain that their business will soon shut down as many customers become disappointed and unwilling to return.
My message to entrepreneurs is to create good and proper SOPs so that your business can thrive and provide satisfaction to your customers. With this, your culinary business will be able to compete in the increasingly fierce market.
Written by,

Djoko Kurniawan
Senior Business Consultant | UMKM Expert
DK Consulting Group Jakarta
Email: info@djokokurniawan.com | IG: djoko.kurniawan | www.djokokurniawan.com