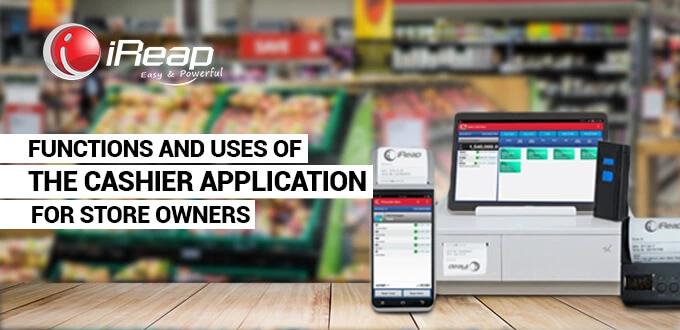 The cashier application is an application that can help business owners manage their business more practically and easily. For example, IREAP POS is a cashier application that can help you record every sales transaction, manage inventory, provide complete financial reports, and provide the latest data on business developments. What are the benefits of using a cashier application for shop owners? Read more in this article.
Functions & Uses of Cashier Applications for Business Owners
1. Real-Time, Automated and Complete Sales Report
No business can run well if it is not supported by accurate data and figures related to sales and profit and loss. That's why business owners need to record detailed transactions. Well, if you do the recording manually, it will waste a lot of time and effort, so the process of running a business becomes inefficient.
It's different if you use the cashier application, then all sales transactions can be recorded quickly and the data will be stored automatically, including providing the latest data on available stock. Since it is stored in the sales database, you can view all the data whenever you need it. Just click on the product that the customer purchased and the total sales will appear on the app screen. You can also view data on the remaining available stock, without the need to check the warehouse.…
Efficiency in the process of recording business finances will allow you to have more time to do other things related to innovation in business development, faster to analyze and make decisions related to business development and even have time to gather with your beloved family.
2. Recording of Every Transaction and Stock of Goods
Transactions that occur in business, both in the retail business (grocery stores, mini markets, stalls), restaurant businesses (coffee shops, bakeries, restaurants, diners), as well as other types of retail businesses, are not only in the form of sales transactions. Sometimes, you will experience returns of goods from consumers, returns of goods to suppliers, sales of bundling, or damaged products that cannot be sold.
Well, the next benefit of the cashier application, you can manage the stock of goods more practically. This is because the cashier application can record every transaction that occurs and immediately reduce the number of items available automatically due to sales. To view and monitor the number of items that are still available, you just have to go to the web admin.
3. Print/Print Sales Receipts or Invoices Faster
There are quite a few choices of cashier applications that can be operated using only your Android smartphone. You just need to download the cashier application for free on the Play Store. One example, is just use the free cashier application IReap lite.
This IReap POS cashier application has a feature to print receipts or sales invoices more quickly. Immediately find out how to print / print sales receipts on the android cashier application from this video.
4. Save Time in Making Financial Statements & Business Profit and Loss
Any business, be it MSMEs, SMEs, offline stores, online stores, or other retail businesses, requires financial reports to conduct a complete analysis of business developments. Likewise, to find out whether your business is profitable or experiencing a loss, all of which require accurate data and figures contained in financial statements.
So, do you record transactions and finances regularly? Are you still doing it manually? If so, it's time for you to use the cashier application. The reason for using the cashier application, you can save time for making financial reports (cash flow, profit and loss, tax calculations, inventory, and so on) and find out the profit and loss of the business.
5. Faster and Efficient Store Inventory Process
In the previous 4 points, you already know that using the cashier application allows you to get complete data about all transactions that occur in the store or business that you manage. Well, the data will also help the store inventory process more quickly and efficiently.
Online cashier applications are usually cloud-based. This is beneficial, especially for those of you who have many business branches so you can monitor business operations anytime and from anywhere. You don't need to visit every spare just to monitor the number of sales transactions and inventory.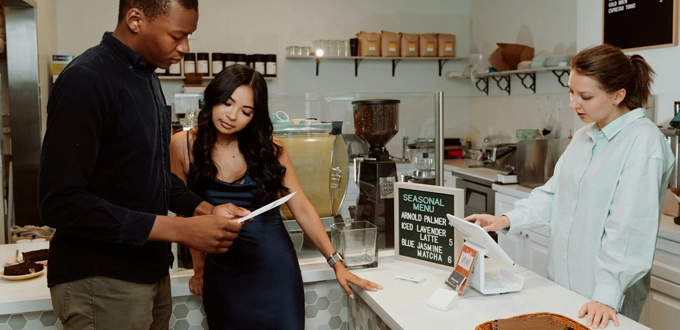 6. Improving Service to Customers
Good service to customers will build customer loyalty so they enjoy shopping at your store. The use of the cashier application will help you serve customers quickly, especially to prevent long queues when customers make payments at the cashier.
The cashier application can automatically record transactions, calculate total purchases and discounts if any, and can even accept various payment methods from customers. Especially if you use a cashier application that is integrated with a printer that can print or print receipts quickly.
Especially for those of you who own a food depot or restaurant, the cashier application, which is integrated with the kitchen print-out (kitchen printer), can directly print customer orders, then the kitchen team can serve the food menu ordered to customers. In this way, customers do not have to wait long for their food to be served at the table.
7. Security System Prevents Fraud
If you are a business owner that has many branches and is spread across various regions, it will certainly be very inconvenient and inefficient to control by visiting each branch. You will look for trustworthy employees to help you manage your store or business. The problem is, can the employee be trusted? Not necessarily, right?
That's why you need to use a cashier application that already has a security system that makes it easier for you to monitor all transactions and stock items at each business branch without the need to visit in person. In addition, you can prevent fraud or financial leakage (the amount of money received does not match the stock of goods that come out), considering that the cashier application has recorded every sales transaction and can immediately cut the remaining stock of goods automatically. after the sale occurs.
Choice of Cashier Applications as Needed
After knowing the functions and uses of the cashier application for shop owners or other retail business owners, now is the time for you to consider the choice of cashier applications that you can use according to your needs. Currently, there are 2 choices of cashier applications, namely the IReap POS Lite and IReap POS Pro cashier applications.
IReap POS lite cashier application is a free android cashier application that you can use to manage all transactions that take place in your business or shop. This free cash register app is suitable if you only have 1 business unit or 1 store.
The features possessed by this application are sales features as usual, such as the feature of returning goods in the event of a return, category of goods, recording of goods, and a number of goods. In addition, this free application also has a stock management feature that contains settings for incoming and outgoing stock of goods. You can even import data from a CSV file, and see the amount of profit, stock audit, highest sales, and sales reports on the reports menu.
Come on, what are you waiting for? You just need to download the IReap POS lite free cashier application and you can use it right away.