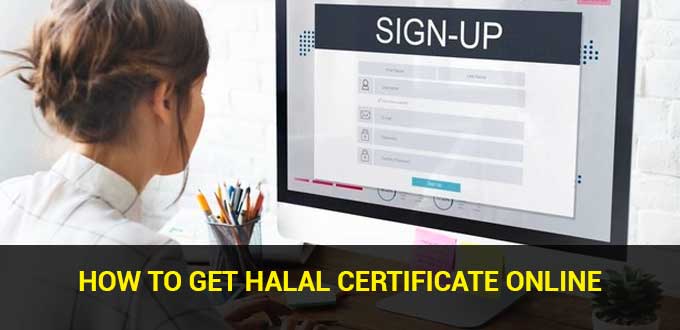 For those of you who want to take care of a Halal Certificate, starting October 17, 2019, the process is no longer through the Indonesian Ulema Council (MUI) but at the Ministry of Religion's Halal Product Guarantee Agency (BPJH Kemenag). This is a mandate from Law Number 33 of 2014 concerning Guaranteed Halal Products (Law No. 33/2014 JPH).
Based on Law (UU) Number 33 of 2014 concerning Halal Product Guarantee (JPH), starting a business that creates goods and services should not be arbitrary. For this reason, the requirement that must be met when having a business is to have a halal certification.
Products that enter, circulate, and are traded in Indonesia must now be certified halal. This product is categorized into two, namely:
Item
Food, beverages, medicine, cosmetics, chemical products, biological products, chemical products, biological products, genetically engineered products and goods used, used or utilized by the public.
Service
Slaughter, processing, storage, packaging, distribution, sale and serving.
Business actors are still given the opportunity by the government to register their products until October 17, 2024. If after that date they do not have a halal certificate, they can be subject to sanctions.
The inclusion of halal labels is not only important for consumers, but also for producers. This halal label is useful to provide a sense of "safety" for consumers. And also as a guarantee for them that their products are produced using the halal method.
For the producers themselves, this halal label serves to build trust in the product. Halal-certified products have high competitive power, when compared to products that do not include halal labels.
Then, how to get a halal certificate?
How to Make a Halal Certificate at the Ministry of Religion's BPJH
Now getting a halal certificate has become easier because the registration process can be done online. In brief, the required documents are:
Application Letter and Registration Form, the format can be downloaded on the BPJPH website http://www.halal.go.id/infopenting
Legal Aspects such as NIB, NPWP or other permit documents which are scanned into one file in PDF format
Halal Supervisory Documents, which include:

Decision Letter / Letter of Appointment as Halal Supervisor which includes the letter number, date of the letter and is signed by the leader or business owner;
KTP;
Curriculum Vitae / Curriculum Vitae;
Halal Supervisor Training Certificate;
Other permission documents and scanned into one file with PDF format.

List of Product Names and Ingredients / Menus / Items in matrix form. Examples can be found on the Registration Form
Product Processing in the form of a Flowchart or Flowchart.
Halal Assurance System Document (HAS Manual)Download here.
Copy of Halal Certificate (For Renewal)
And other supporting documents
The duties of the Halal Supervisor include the following:
Supervise the Halal Product Process (PPH) in the company;
Determine corrective and preventive actions;
Coordinate PPH;
Accompany the LPH Halal Auditor during the examination.
*Requirements for Halal Supervisors to be Muslim and have broad insight and understand the Shari'a regarding halal.
Procedures for Obtaining Halal Certificate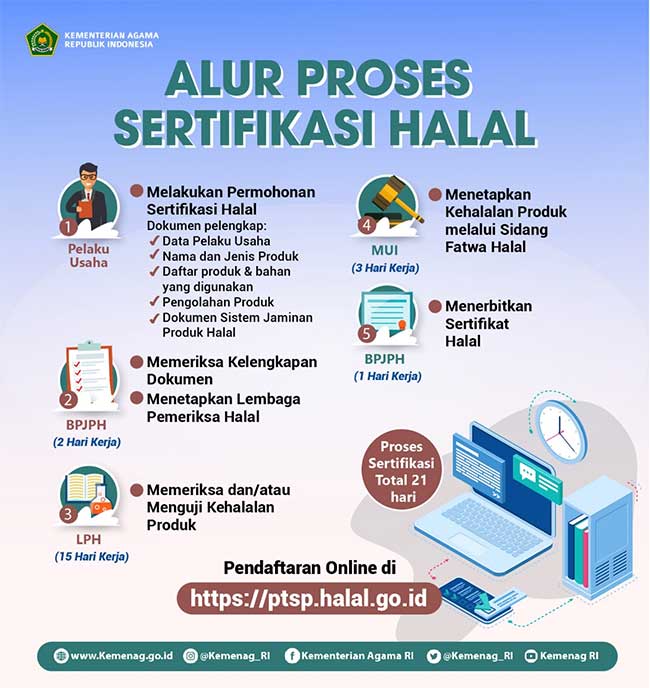 The applicant registers himself by attaching a number of prerequisite documents (consisting of business actor data, product name and type, list of products and materials used and product processing work)
BPJPH will examine all document requirements submitted by the Applicant
The applicant assigns LPH to inspect the product being marketed or eaten
Then, LPH will carry out inspection or testing of products that are marketed or eaten, and the results are submitted to MUI to obtain a halal fatwa for a product. LPH is an institution that carries out inspection and/or product halal testing activities
Based on the results of the LPH examination, MUI determines the halalness of the product through a halal fatwa trial
Furthermore, BPJPH will issue Halal Certificates and Labels according to the results of the MUI fatwa
Term of Making Halal Certificate
Based on Law no. 33/2014, the Ministry of Religion's BPJPH will issue a halal certificate in a maximum of 7 working days. Since the halal fatwa decision was received from the MUI.
Also read: How to Create a Free Online NIB For Small Micro Business
The 7 days period does not include the implementation of the determination and testing of product halalness by LPH which takes 17 working days and the halal fatwa trial until a product halal decision is issued a maximum of 5 working days. That means, to get a halal certificate takes less than a month.
Guide to Using SIHALAL to Get Halal Certificate
The steps to access the SIHALAL application are as follows:
A. Create Account
The user opens an available browser, then enters the URL address of the SIHALAL website, namely http://ptsp.halal.go.id/
Create a SIHALAL account by clicking "Create an account"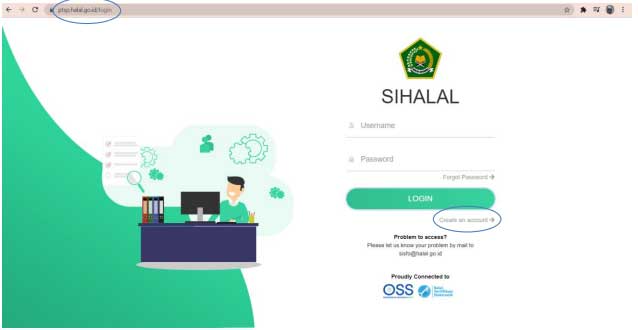 Steps to fill in data for Create an Account:
Fill in the data completely;
Business actors, select the type of user as "Businesses";
Fill in Name with the name of the business actor or business name;
Fill in the email that will be used to login SIHALAL. Make sure your email is Active;
Fill in Password with a minimum of 8 characters;
The contents of the Confirm Password are the same as the contents of the password;
Click the "send" button.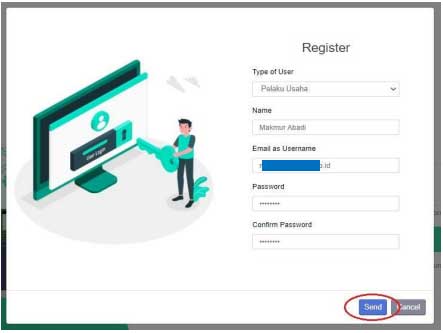 After the registration process is complete, business actors will receive a notification as shown below: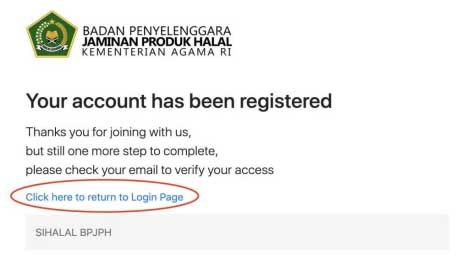 To return to the SIHALAL Login page, click the circled link or business actors can open a new page in the browser then enter the SIHALAL website URL address, namely http://ptsp.halal.go.id/
B. Account Activation
After registering, please check your inbox or spam on the registered email
Then click the "Activate Account" button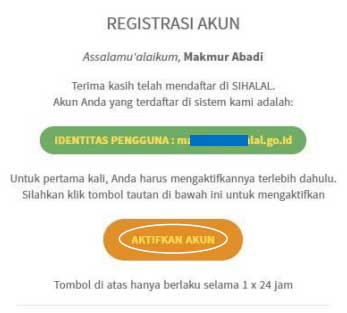 C. Login SIHALAL
After the SIHALAL account is active, please open http://ptsp.halal.go.id/ in a new tab or new browser to login in the following way:
Business actors enter the username (in the form of email) and password that were registered when creating an account
Then click the "Login" button.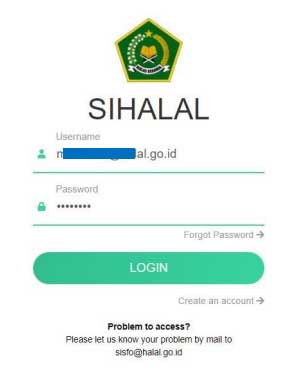 The next stage to get a halal certificate online is Domestic Registration, Complete Business Actor Data, Complete Data and Submit Application, and finally Tracking Registration Status, all of this information can be downloaded at the link below.
Download the SIHALAL User Guide
If you encounter difficulties or need consulting services on how to get a halal certificate online, then you can contact no. WhatsApp Ministry of Religion Consulting Services at 08111171019 or send an email to sertifikasihalal@kemenag.go.id. Good luck.